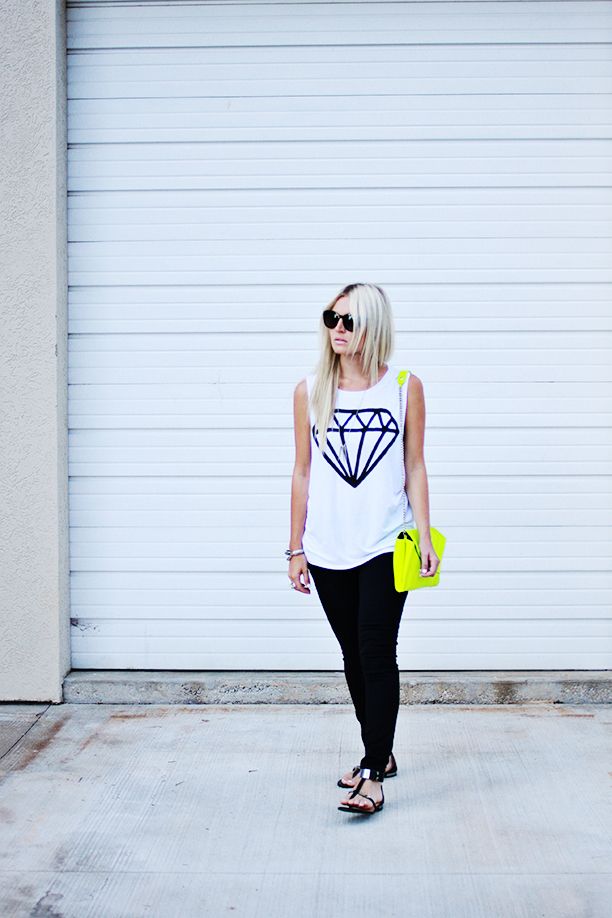 Let's talk about personal style for a second: I know it may seem like all the clothes you wear are "you" because you picked them out and it's your body they are walking around on (unless your sister or roommate borrowed your stuff without asking again), but that's not really always true is it? I noticed last year that I had a lot of things in my closet that weren't really an extension of my personality- they were just a bunch of random items that I though were cute for a hot minute, but there wasn't much of a real theme or coherent feel to my closet. Once I started to get rid of things that didn't seem to match me and focused on which clothes I felt most like myself in, I finally started to develop my own sense of grown-up style. It definitely seemed weird to reevaluate my fashion taste like that in my late twenties, but I have to tell you that I felt so much better once I did.
I know that clothes are not what's important in life (although I do have to remind myself that from time to time when I want to spend our mortgage payment on another pair of black boots), but if you've ever had to wear a uniform or stuffy office code clothing and felt like you just couldn't wait to get back into your "you" clothes at home, then you know what I'm talking about. It's a comfort thing. A I-feel-good-about-who-I-am-and-what-I-like thing (at least most days anyways). Whether you know it or not, your style choices are in some way an extension of you and they say something about yourself. I switched jobs this year and I absolutely love that I can wear whatever I want to work now- it's great! I get to feel like myself all the time, and that's a big change.
Top/Forever 21, Bottom/Express, Shoes/Prabal Gurung for Target, Bag/Posse'
So for me, outfits like this are my go to look- black, white, a pop of neon, and playful accessories. I feel right at home when I can get all those things happening together at once.
What's on your signature style list?