If you've been following along on the blog or Instagram the last few months, you guys know that lately life has felt busy. I mean, I've had a full calendar before, but it's a whole new speed working and preparing for our May baby. We've started doing our birth classes recently, and while they are really interesting and I love being in a place where I can ask lots of questions, it's quite a full Saturday when you're learning all about babies from 9am-4pm a few weeks in a row. I definitely needed a nice chill Saturday night after the first week so when the Grand Ole Opry asked if I wanted to partner with them and offered to host a date night for us to see a show, I quickly picked out the next Saturday night show knowing it would be a welcome relief from all the baby-learnin' in the following class.
Can you believe that we've been in Nashville for 2 years this summer and still hadn't been to the Grand Ole Opry? There are definitely some things that you feel like you just need to do to be an official Nashvillian because they are such Nashville staples (like going to Loveless Cafe or visiting Broadway on a weekend night) and going to the Grand Ole Opry is pretty high on that list as well. I also wanted to see the show that Saturday because one of the guest performers was CeCe Winans, and if you've never really heard or seen her sing before, well, she's pretty amazing so I was really looking forward to that.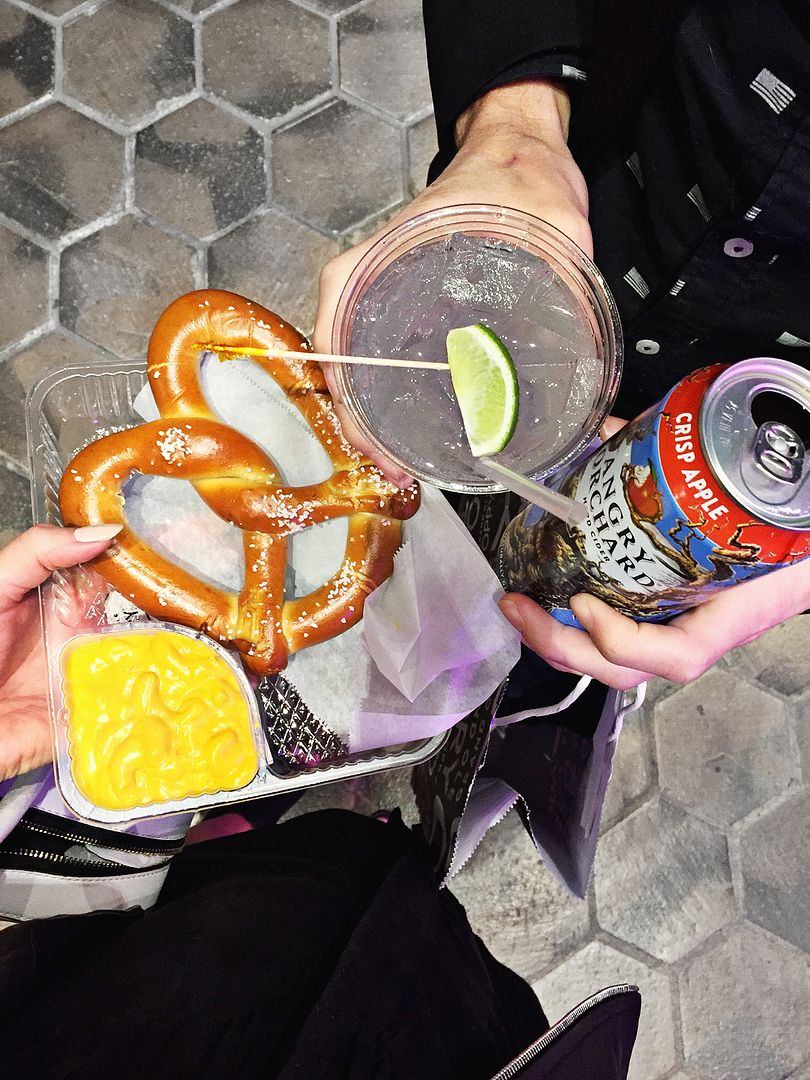 In true pregnant-lady fashion I also scoped out the concession stand offerings before we left for the show and was disappointed to see my go-to pregnancy craving was missing from the list—soft pretzels and nacho cheese! I love venue hot dogs too so I thought I would just settle for that, but once we arrived, lo and behold, they DID also sell my coveted pretzel and the day was saved!!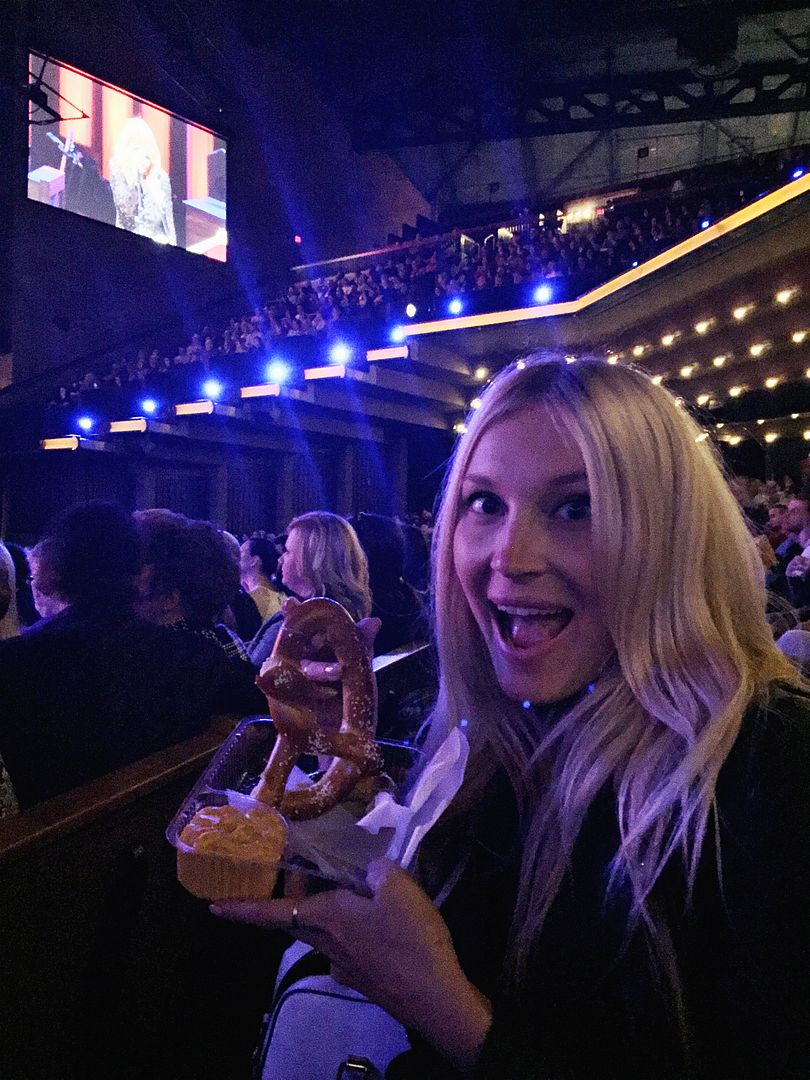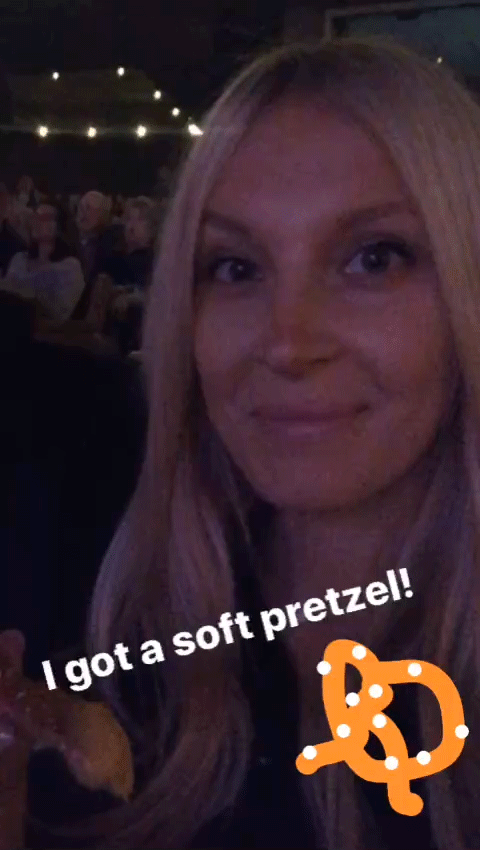 Todd is the king of food stealers, but he knows better than to eat my pretzel. GET CHER OWN! This one is for Mama…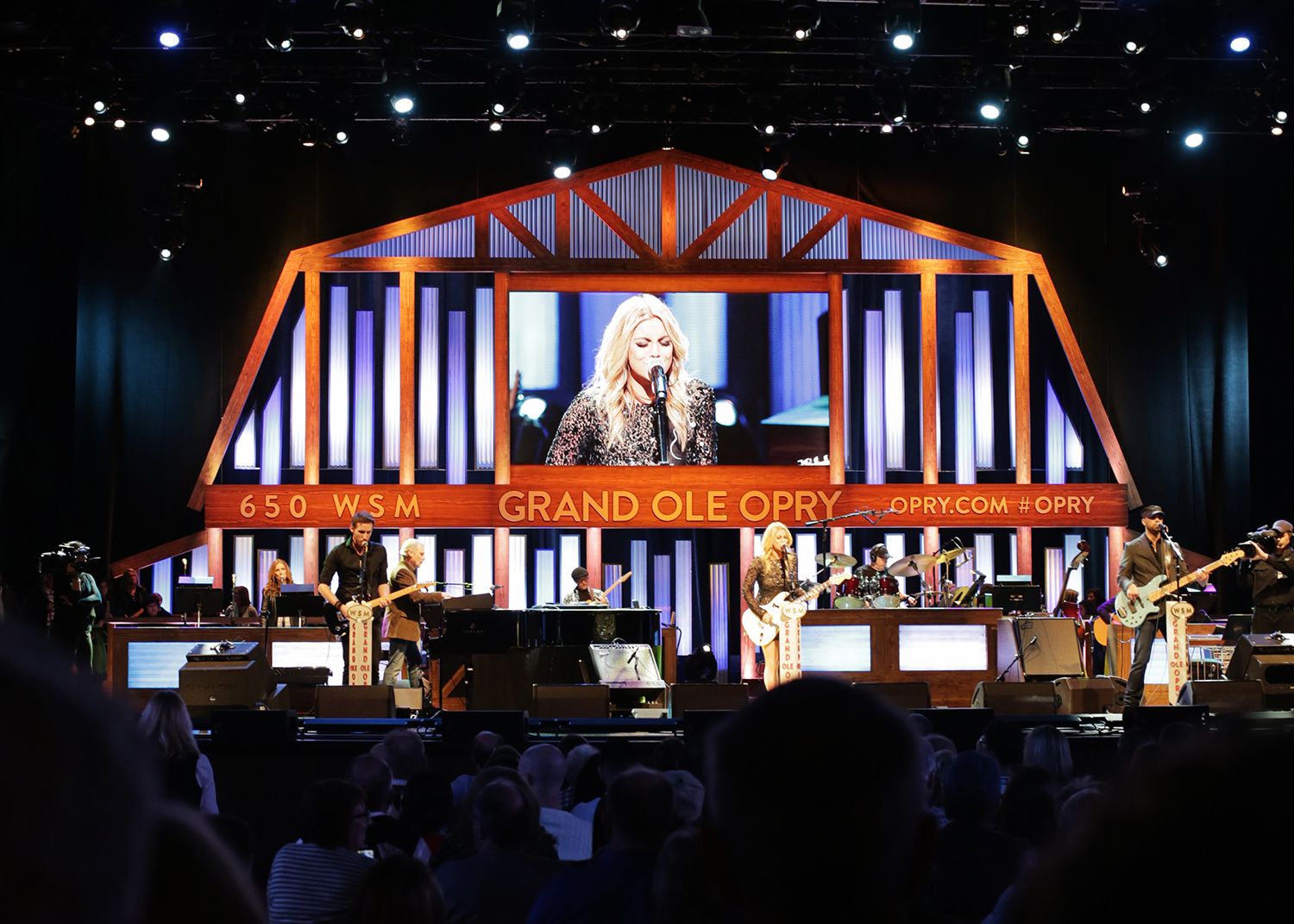 The Opry show is divided into several sections that have different hosts and performers for each section so it's kind of like several mini shows within one big show which is fun. The night we went had acts that varied from pop, to pop/country, to cowboy/country, to bluegrass, to gospel…a pretty wide range! I grew up listening to a lot of bluegrass since it's one of my Dad's favorite genres and we would even go to bluegrass festivals and whatnot so that sound has always had a kind of comforting vibe for me. And those harmonies are cra-zy.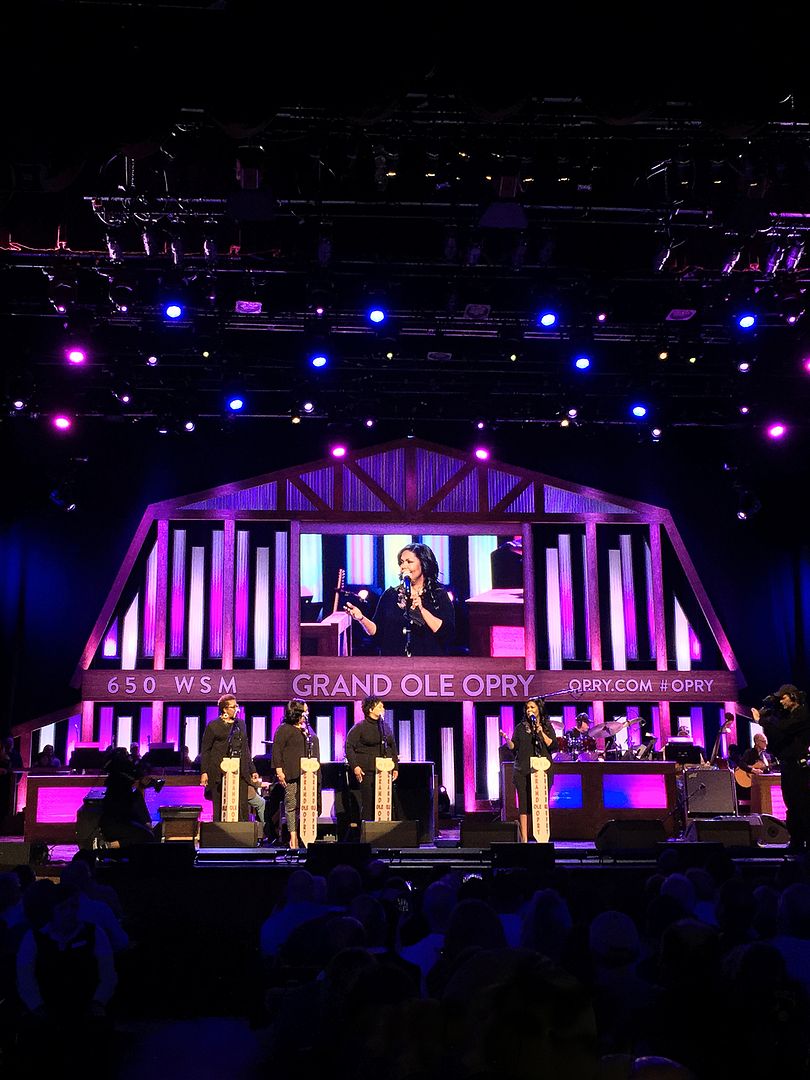 Let me tell you, CeCe did not disappoint—she was amazing! I guess it was her first time performing there (you have to be officially invited to be a performer) and she was the only one of the night to get a full standing ovation from the crowd. Girl can sing.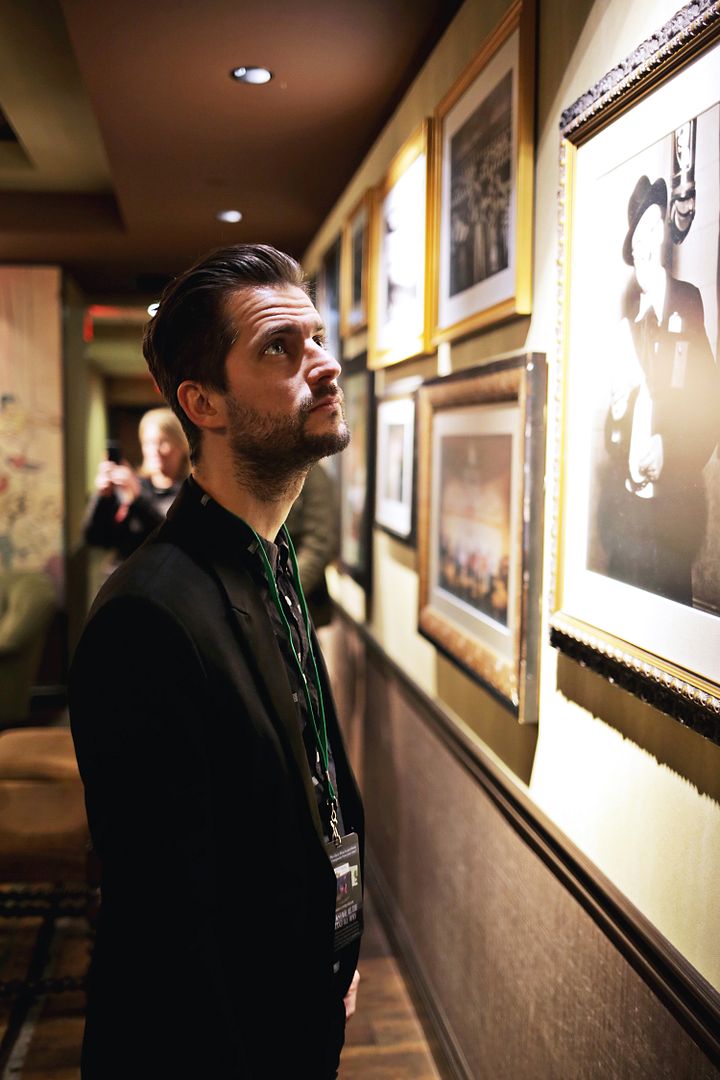 After the show we got to go backstage and get a tour and history of the dressing rooms (of which there are many!) that all have different themes they go off of. It was fun to see that in our relatively large group we were the only people that lived in the state and some people had come from Canada just to come to the show. It's pretty famous, y'all!
I also had no idea that the show started in 1925 over 90 years ago. That's a crazy long run for one show! In case you are ever visiting in town, they have live shows at least every Friday and Saturday, year round, and each show is streamed live at 650 AM WSM, via Opry.com, on Sirius XM Satellite Radio, and also via the free Opry App too so you can still listen in even if you aren't Tennessee-bound anytime soon.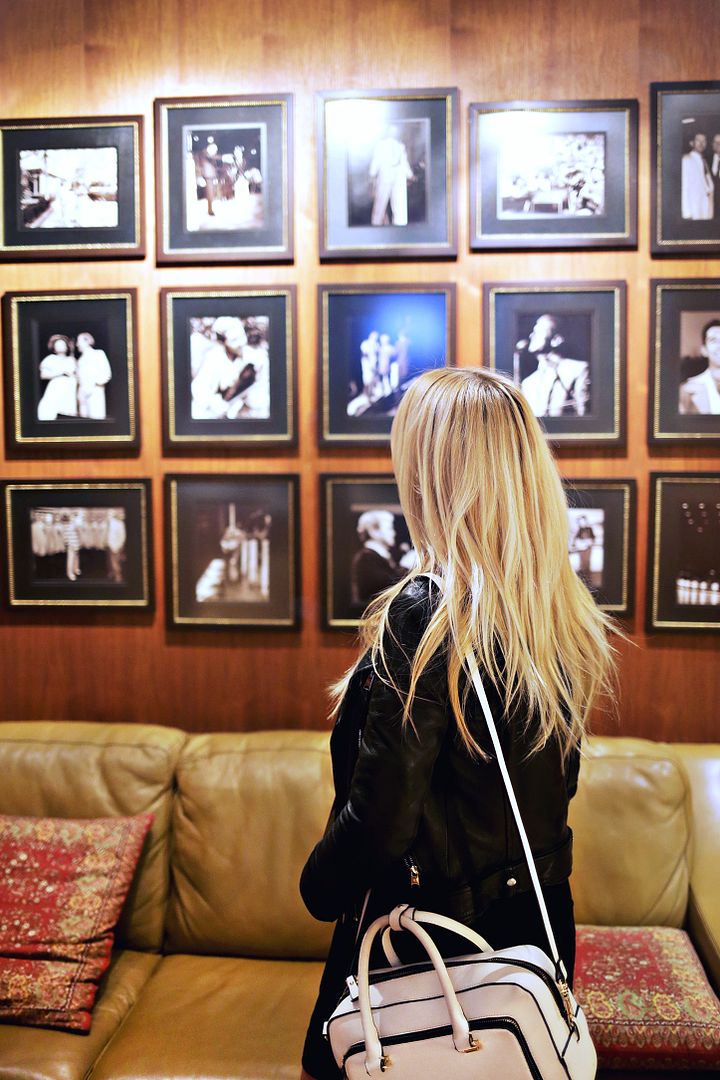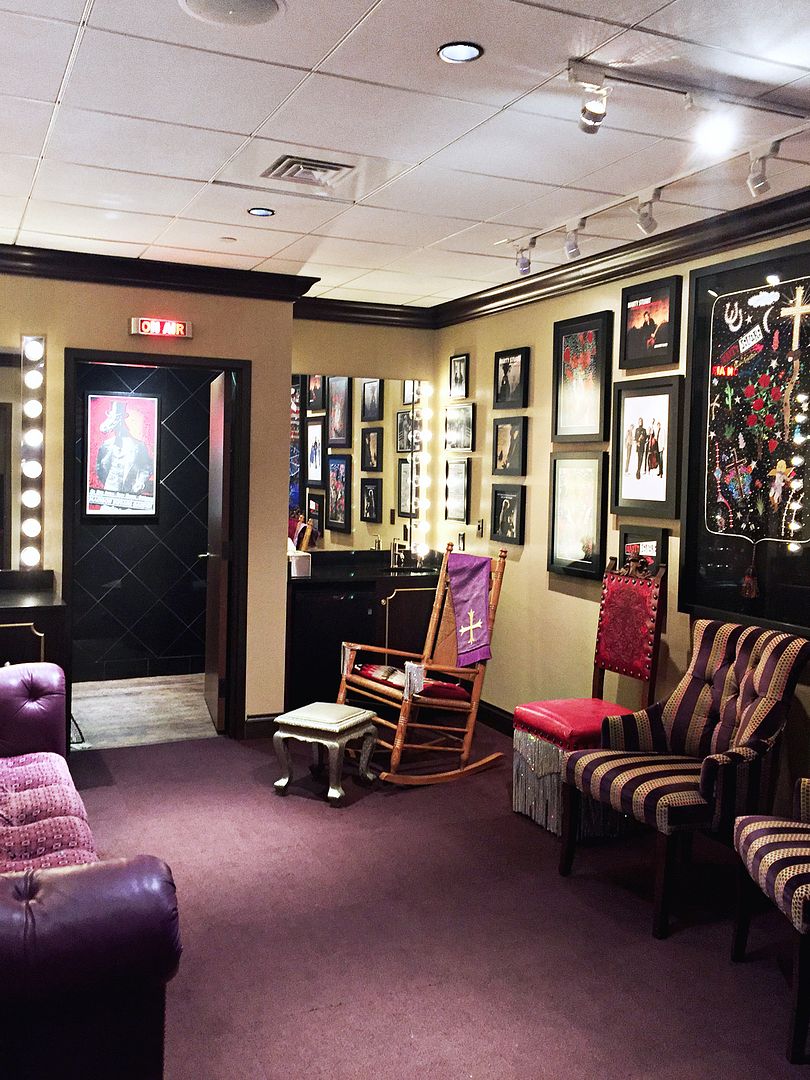 This dressing room had a lot of bedazzle sooo I think I'd take this one if it were up to me. Also, do you see that rhinestone fringe on the red chair? Amazing!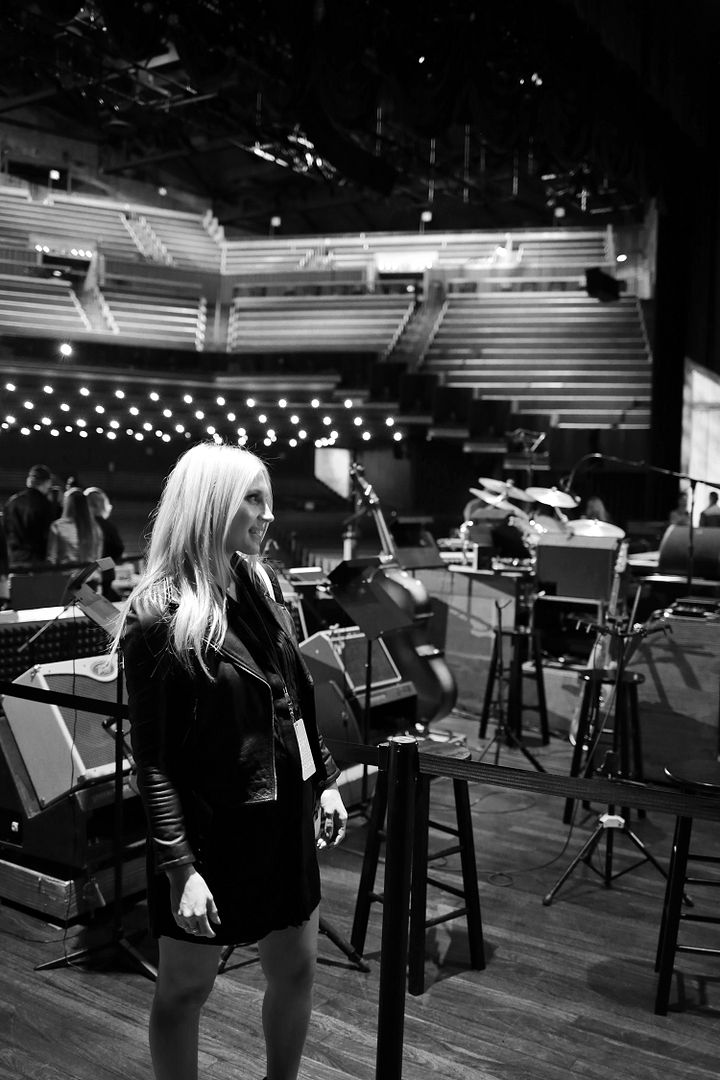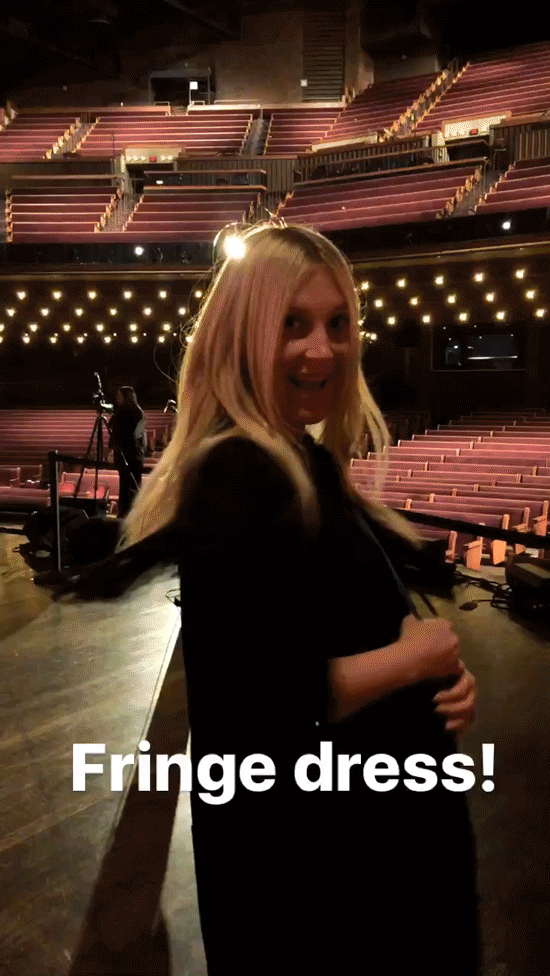 Speaking of fringe, I wore a suede dress with fringe on the front and back to the show to fit the Opry theme (although this fringe dress or jacket would have been a good choice too). I know some people haaaate fringe, but I'm not one of them!

At the end of the tour they let you stand on the famous circle of wood taken from the Ryman theater (where the show used to take place) and where all the big performers stood back in the day. It was really cute to see how excited everyone was to take their turn and get their picture taken and you could tell it was something they had really been looking forward to for a while.
I was so glad that we finally got a chance to cross the Opry off our Nashville bucket list and see how fun the show can be. I'll definitely suggest that my parents head over and catch a show next time they are in town to hear the great bluegrass acts and maaaaaybe, just maybe, I can convince them to pick me up a soft pretzel on the way out…thanks for the night out Opry!