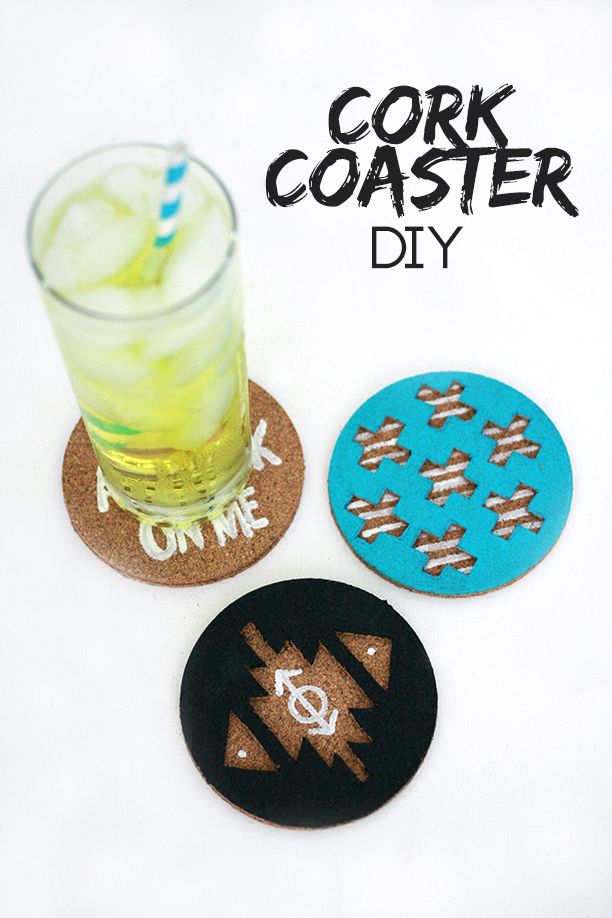 Looking for a simple and quick DIY project for your home or apartment? Try making your own set of personalized cork coasters! All you need is some blank cork coasters (I found a set of six at my local craft store), acrylic paints, and an X-Acto knife. You'll use two blank coasters to complete one finished coaster, so make sure to buy enough to complete as many as you want.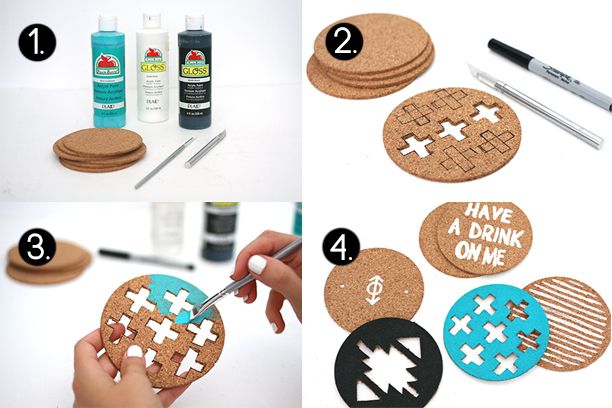 Draw your design on your coaster with a marker and use the X-Acto knife to cut out your shapes (make sure to put a cutting mat underneath while your are cutting into your coaster). Once you have completed your cutting, paint the top of the coaster with the acrylic paint. You can also paint a design on your bottom layer coaster as well so that it will show through the cutouts on the top layer. After the paint is dry, glue the bottom and top layers together and place something heavy on the coaster so that it will dry flat.
P.S. I chose not to seal the coasters with a clear finish because I still wanted them to be able to soak up drink condensation, and the clear coat would prevent them from doing so.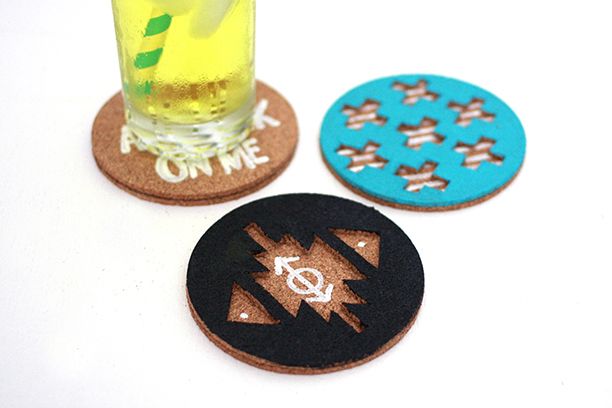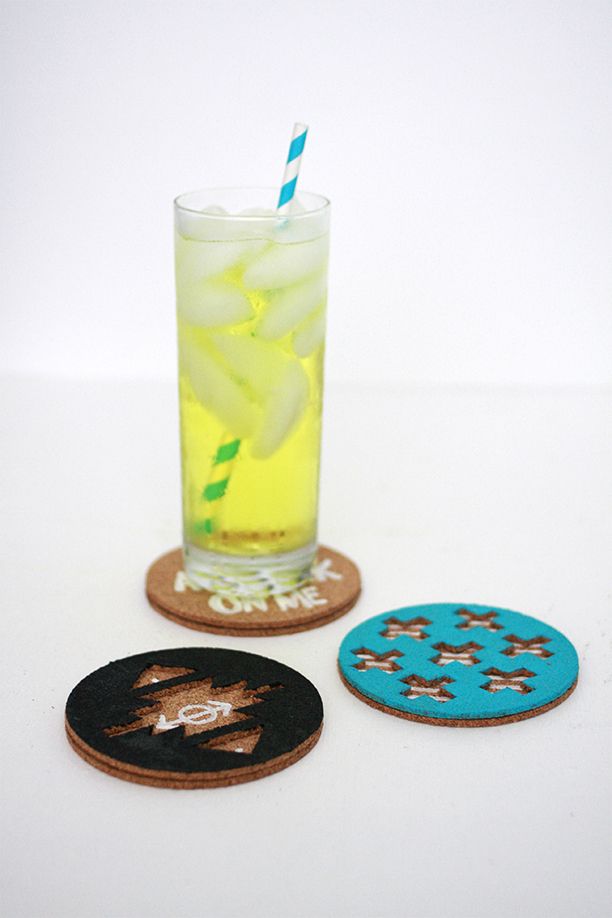 I couldn't help but make a coaster with the title of one of my favorite AC/DC songs, "Have A Drink On Me." It's just too funny, couldn't pass it up.
What shapes would you put on your coasters?