Ok, ok, I try and keep myself on a blogging schedule with weekly goals and what not, but my guy just came home (a day early!) from his two week writing/recording trip and I've been so preoccupied by his presence that I almost forgot to put up this latest post. Whoopsie!
Anyways, this isn't so much a DIY since it's a super simple little project that doesn't need much explanation, but I just thought I'd share it in case any of you are also plant lovers that are looking for a new planter idea.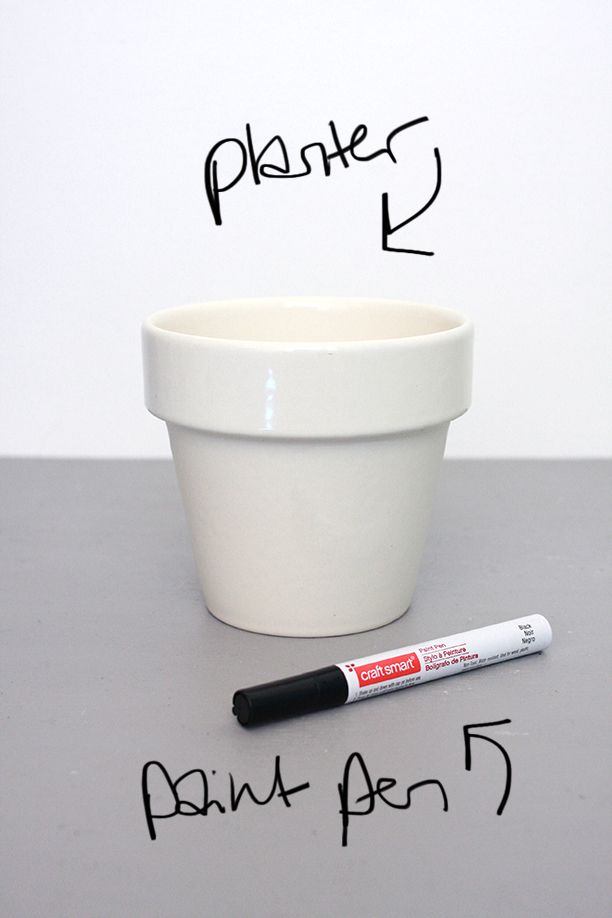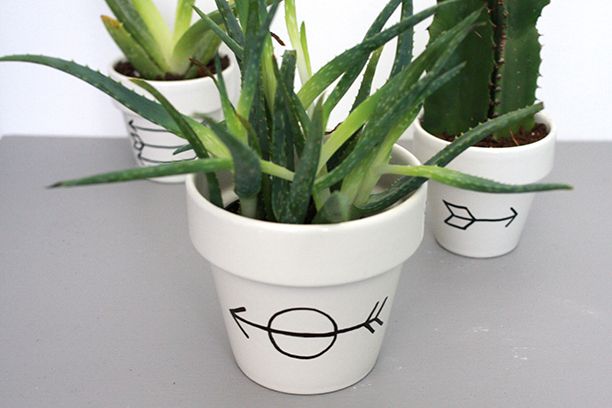 All you're really doing is using a paint pen to draw your own arrows (or whatever other doodle you like) on your planter to give it your own personal spin. See? Easy! But what once was a boring pot now has a little pizzaz, don't you think?

I don't know about you, but I'm really looking forward to this weekend. It looks like the weather will be simply beautiful, my guy is in town, and I'm planning on squeezing in some brunch and pizza dates. Happy Friday!