I got to do a lot of different types of art growing up. I was homeschooled with a former art teacher mother (and a history teacher father), so I had the privilege of having all the art supplies I could ever want around the house, and, I might add, the best teacher around. I didn't realize until later that I got to learn techniques like stippling and linoleum printing in my middle school years while others didn't get to do that stuff until college. Graphic design on computers was just starting to be a "thing" by the time I got to high school, so I made that my major in college to get some of those tools under my belt.
Even with all that art schooling, there was one area that I never tried until this year–photography. I think I always felt a bit intimidated by all the technical terms and camera buttons, but I thought if I was going to start a blog, I should probably start to learn my way around a lens. Some extra super-duper sweet friends of mine gave me their old Canon 40D when they heard I wanted to learn the craft, and it's been a really tough, but extremely rewarding journey so far. I have had some great support from family and friends who have indulged my extremely basic beginner questions (F-stop? Is that a subway platform?), but I feel like I've learned a ton over the past few months and I feel SO much more comfortable than I did my first week or two.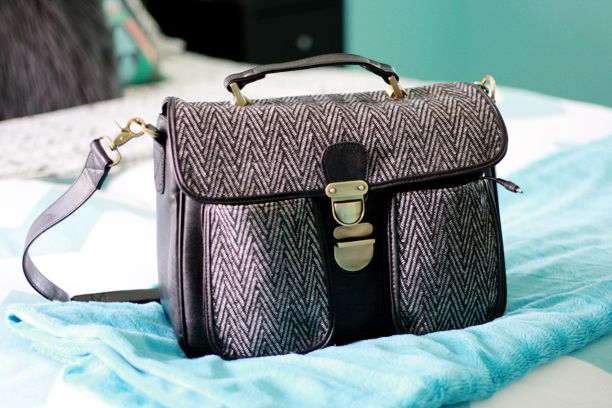 How can you pass up a herringbone camera bag? So cute…I highly recommend it if you don't have one yet.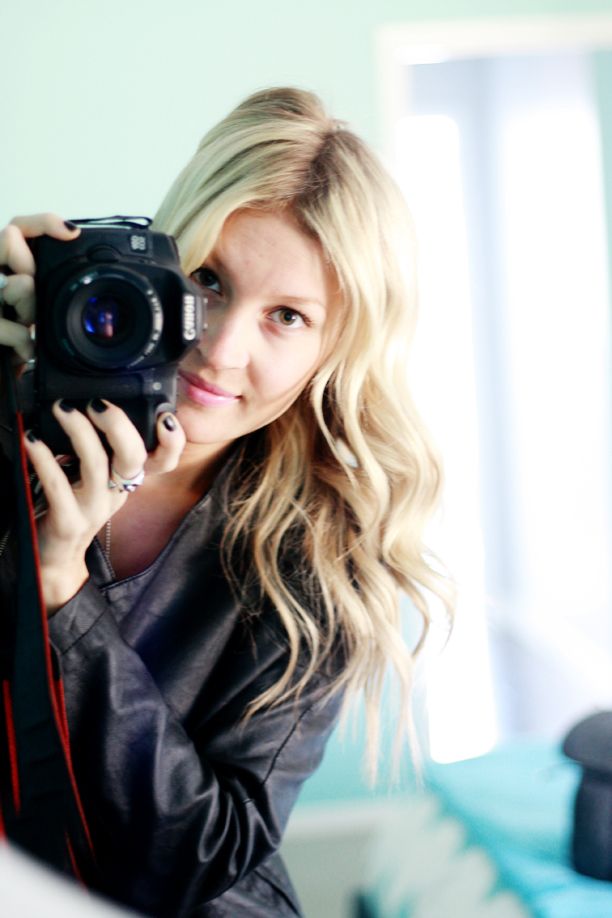 Hopefully, I will keep getting better as time goes on. I love hearing other photographers talk about how terrible their photos used to be compared to where they are now. It gives me hope for what could be–maybe someday I will figure out why the best photo of a shoot is always randomly blurry or how to take photos of a party as it's actually happening. The sky's the limit, so bring it on!