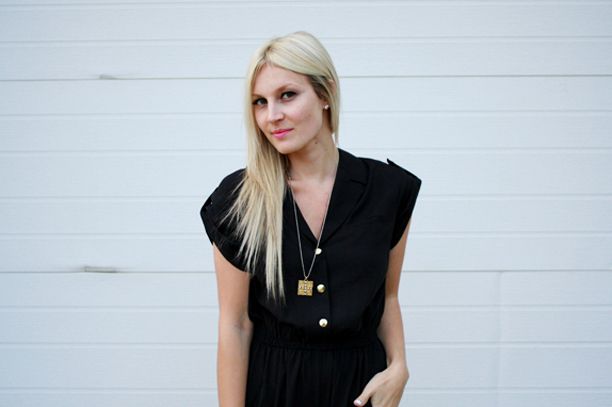 Well, the work week is now officially in full swing, but my brain is stuck on last weekend. It was one of those weekends that was packed with good weather, outings with Todd, and fun gatherings with friends-I just didn't want it to end!
Todd threw me a surprise pizza party for my birthday on Friday night and we made the most realistic "kitty litter box cake" I could ever imagine (check out a photo of it on my Instagram @gummergal). It looked totally nasty, but tasted delish! Saturday we invited over the whole crew from A Beautiful Mess to hang out at our house and drink Strawberry Basil Lemonade cocktails. You guys, I'm totally obsessed with this drink! I'll post a recipe soon, I promise…Finally, Sunday was actually a pretty busy day of running around at flea markets with my guy while drinking a Starbucks frappe the size of my head. Thankfully, in addition to my sugar rush, we did score a metal outdoor table that's my current DIY project of the moment. I can't wait to get it completed!
Anyways, in all that fun and chaos, I decided to pull out my BCBG jumpsuit for the cocktail party on Saturday. If you don't own a jumper, then you probably don't know that they are the outfit equivalent of French bread covered in Nutella- in other words, the best thing ever. They are super comfy, and with the range of motion that they allow,  you can show off your amazing splits skills while still looking rather sophisticated at the same time.
Jumpsuit/BCBG, Shoes/Steve Madden, Necklace/Virgins, Saint, and Angels, Bracelets/Aldo
I can't do a split, but if I could, that's what the last picture would have been. I'll have to settle for hoping you're impressed that I can stand on one leg in five inch heels long enough to take a picture. You're not? I take it back. I totally can do a split. I just don't feel like it right now…