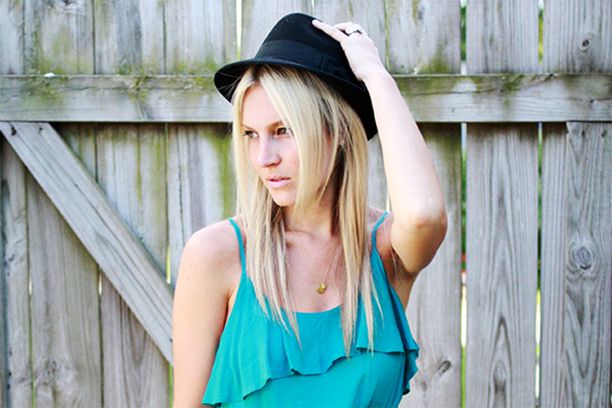 I was just saying today that I don't really own very many dresses (compared to pants, that is). I can see why dresses are the top choice for some people: you can move about without restriction, you always look a little dressier than everyone else, and you can show off your legs. There are, of course, some pitfalls to dresses (strong Missouri winds and what I like to call "the Cheez-it effect" on my gams in particular), but, nevertheless, I still get pretty thrilled about finding dresses that I like.
This green ruffle dress has been with me for a few spring and summers now, but it's one of my favorites. It's really an easy-breezy shape of dress to wear and it makes a cute statement without trying too hard. And I don't know about you, but when it gets to the middle of summer and you're miserable and hot, "easy but cute" is on the top of my list.
Hat/Forever 21, Dress/Forever 21, Shoes/Aldo
I'll be doing some scouting for more summer dresses in the next few weeks, and I would love to get some big bold prints in the collection soon. I may have to wait a bit until I see the right one, but I have confidence that someday my prints will come…
(sorry). (that pun was terrible). (thank you for not hating me). (you do hate me?). (i don't blame you).