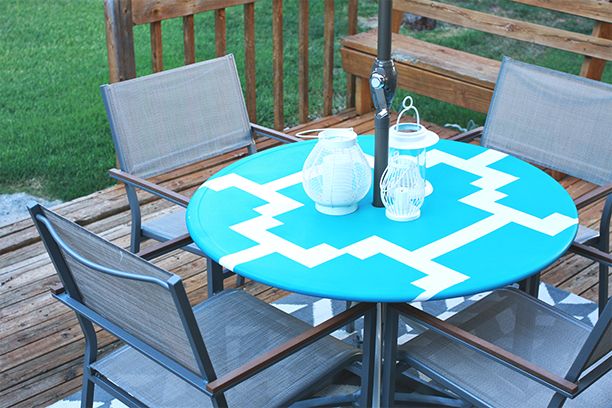 Listen- I know that outdoor furniture shopping can be more than a little bit annoying. I mean, you want to get something cool, but who wants to pay the same price for your outdoor couch as you did for your indoor couch?? I mean, unless you bring in your outdoor furniture into your house to use the winter, you're just not going to get your money's worth. So when I started looking for a new outdoor table this summer, I wanted to find something inexpensive that I could add a little personality to.
I found the answer to my patio prayers at a vintage shop a few weeks into my search. I probably would have normally passed right by this plain little white metal table, but since I was looking for a blank canvas to transform, I knew it would be perfect.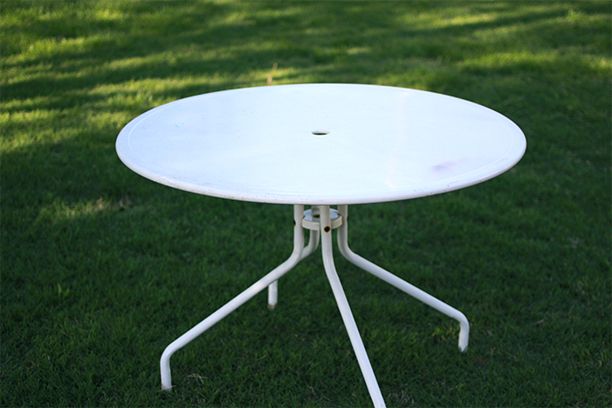 Once I sanded down a few rusty spots and wiped the table down, I used a white Rust-oleum spray paint to freshen up the existing white paint.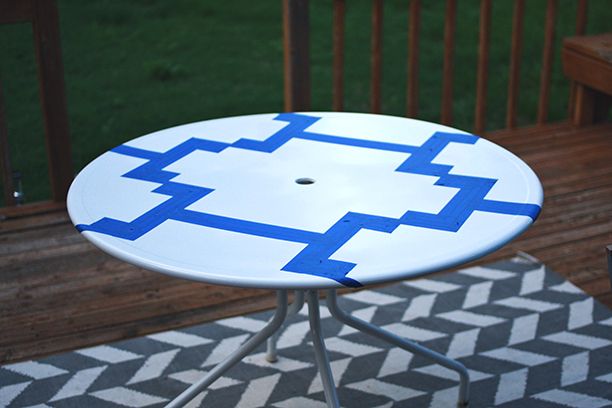 Once the paint was dry, I marked out my pattern with a pencil and taped off the areas I wanted to stay white with painter's tape.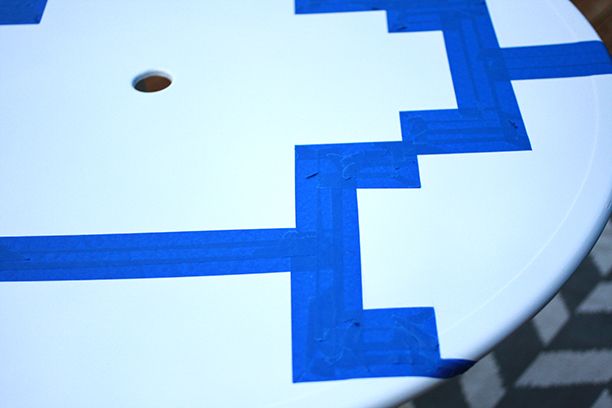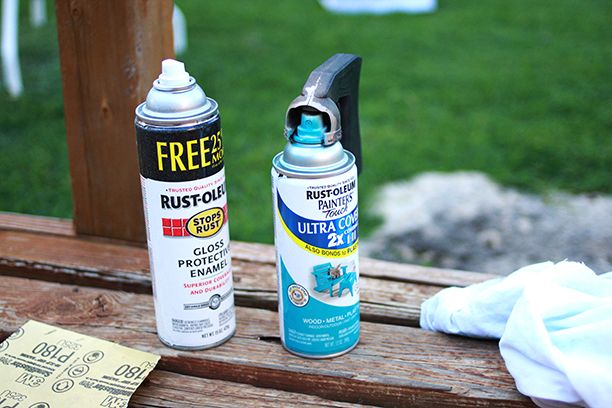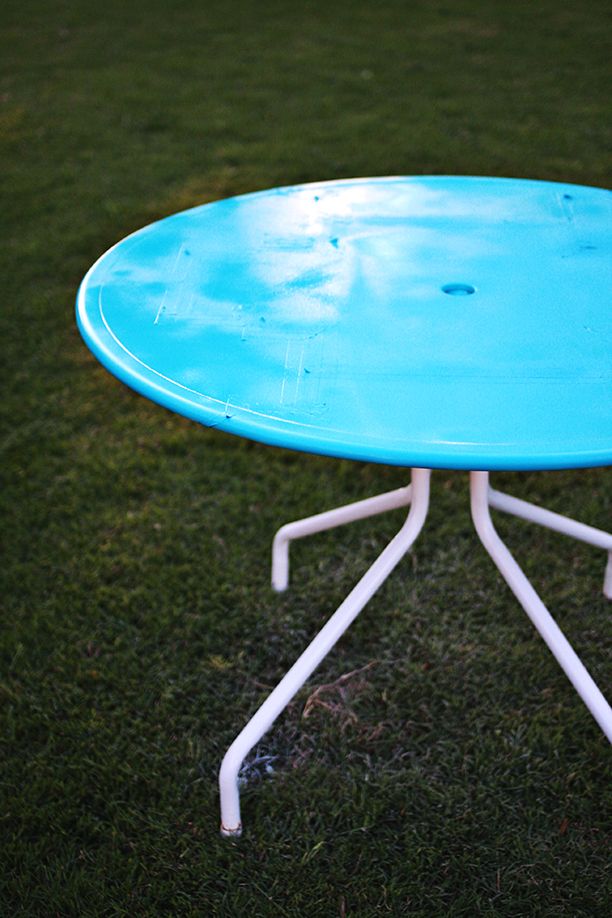 Once the pattern was taped, I used Rust-oleaum spray paint in Seaside to cover the entire top of the table and let the paint fully dry.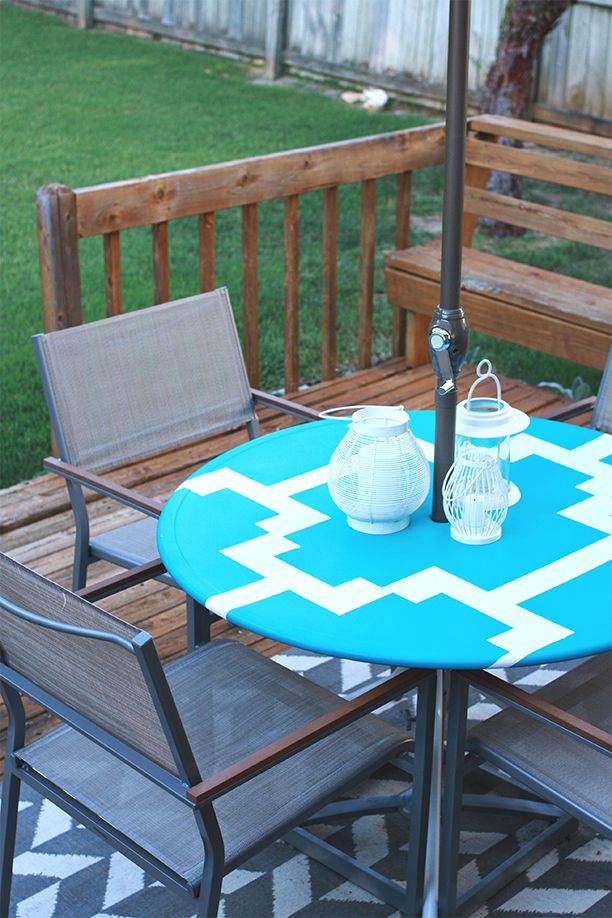 Once the paint was dry, I slowly and carefully peeled off the tape layers to reveal my pattern underneath. Hooray!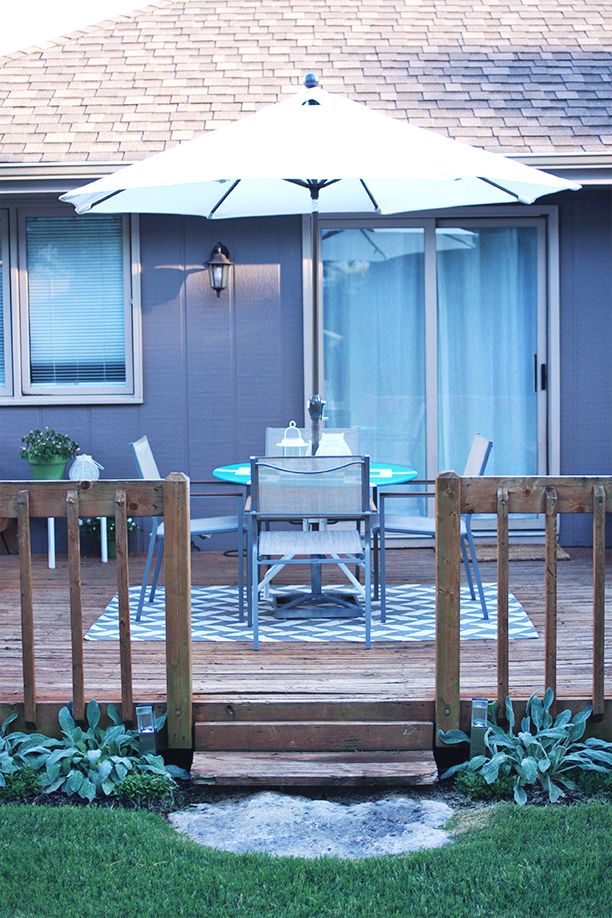 This project was so easy that I think I'm going to change up the pattern each year to match whatever color palette I'm into that season. It's certainly one of the easiest ways to add a big color splash to our outdoor space. Think you'll be doing a little table painting of your own?