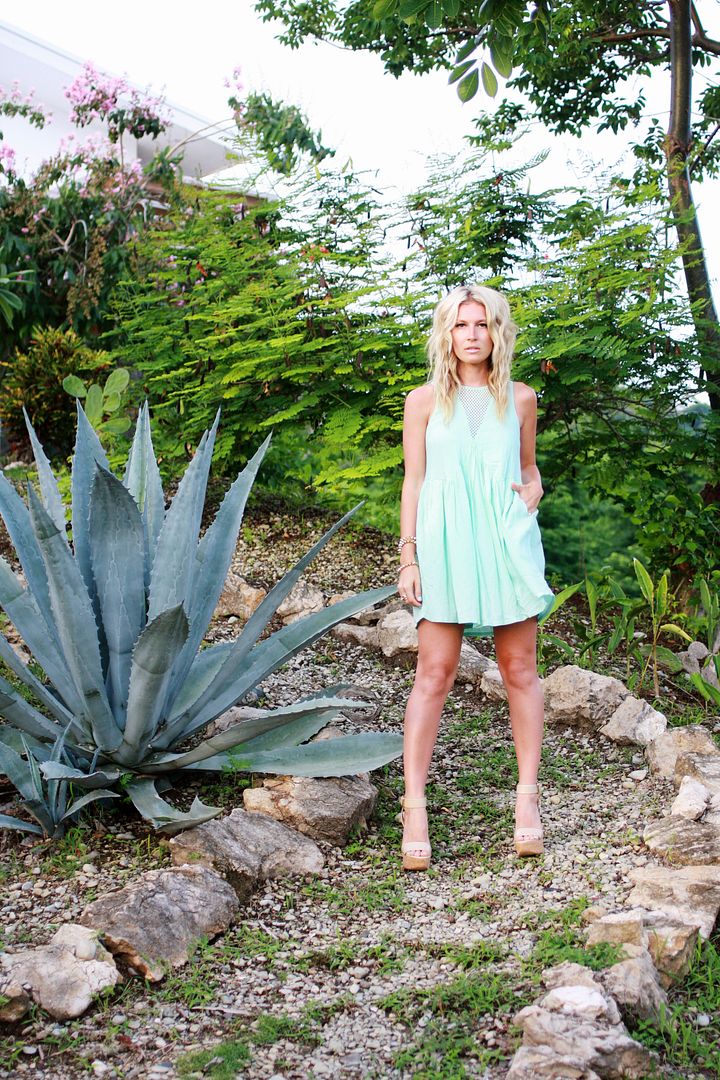 During our Costa Rica trip we decided it would be fun if we had one special "date night" where we all got dressed up a little extra special and had dinner on the beach at sunset. Since the temperature was pretty hot and humid, I decided that this short mint dress with mesh panels would be perfect for the occasion.
My packing philosophy for the trip was focused on items that felt light, summery, and a bit tropical when possible, but I really had the hardest time narrowing down my packing list when it came time to decide. I originally started with packing nine pairs of shoes but decided that might be a bit much. Actually, I had narrowed it down to nine and felt like it was a solid number, but my husband so kindly pointed out that only a crazy psychopath would pack nine pairs of shoes for 7 days, so I had to reevaluate my choices…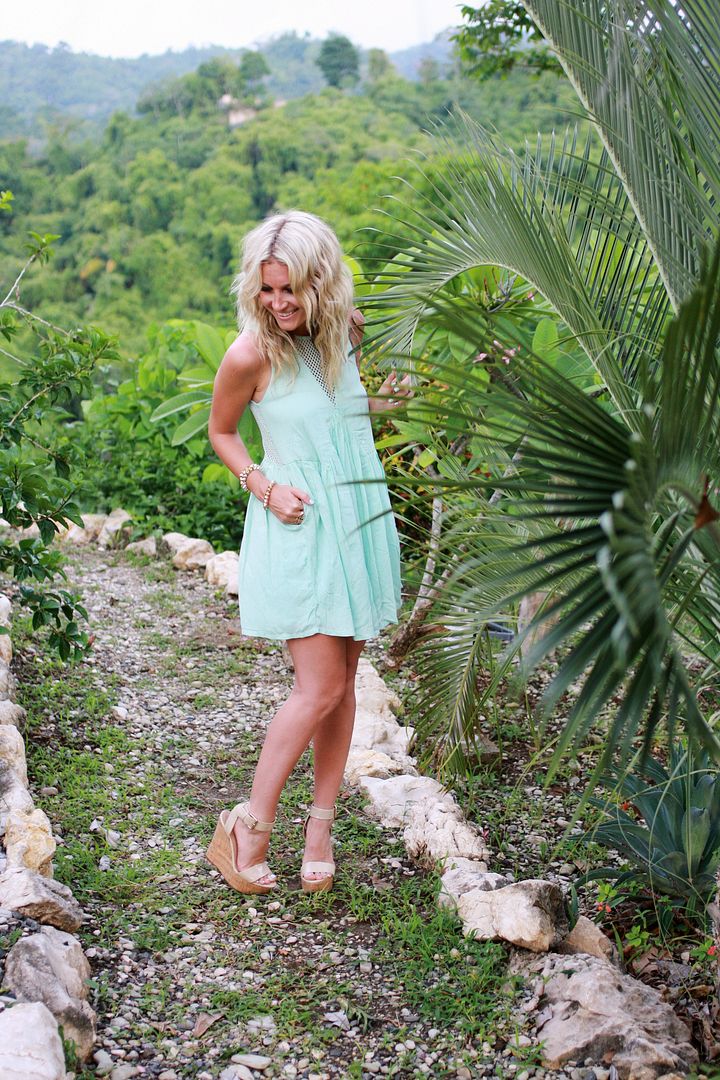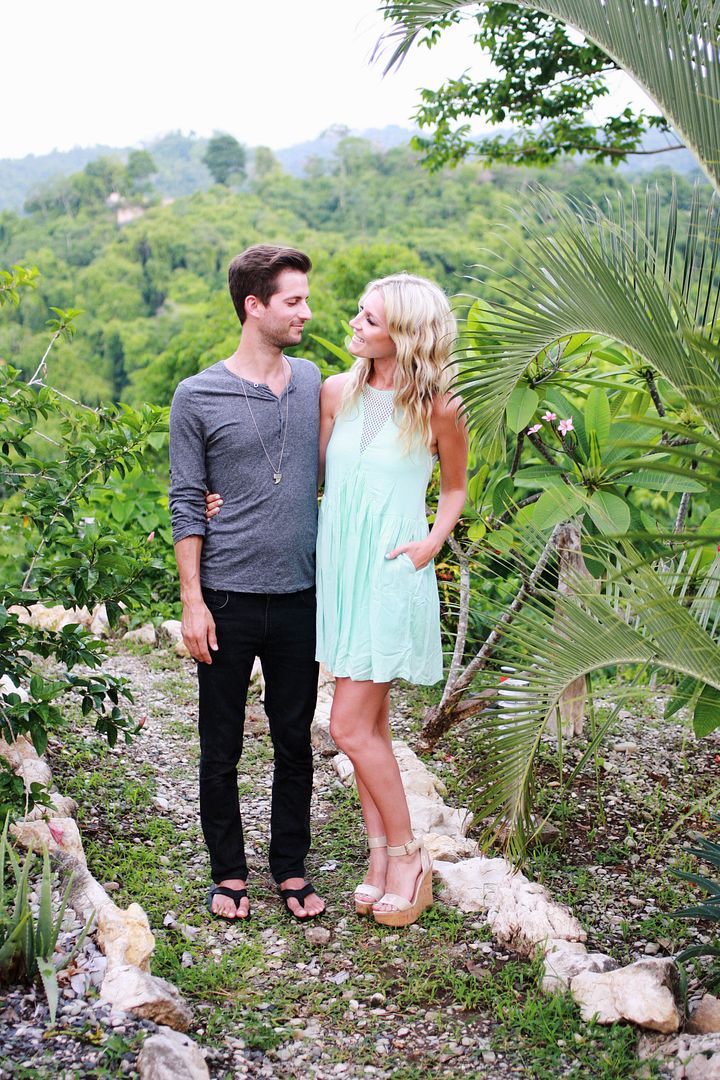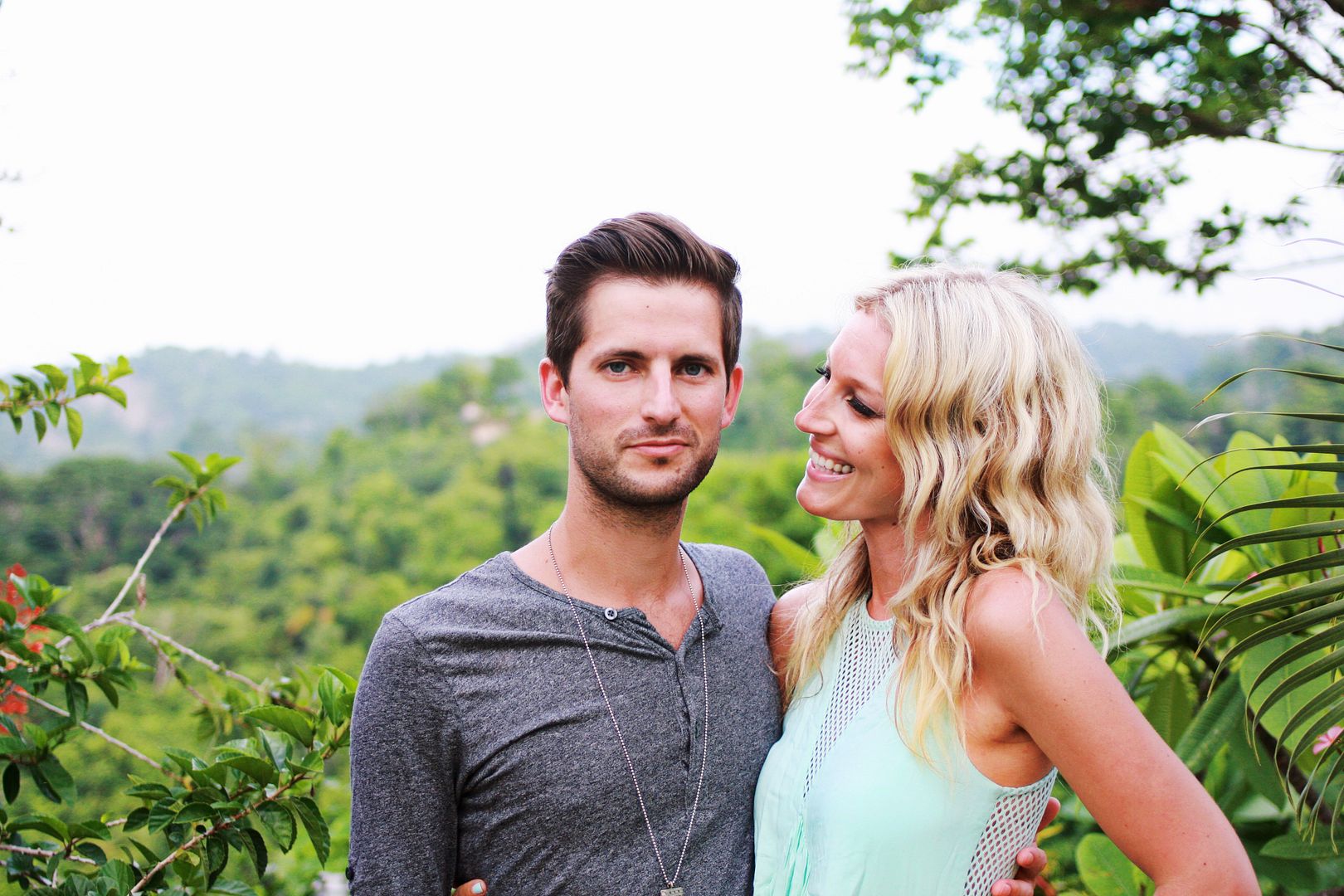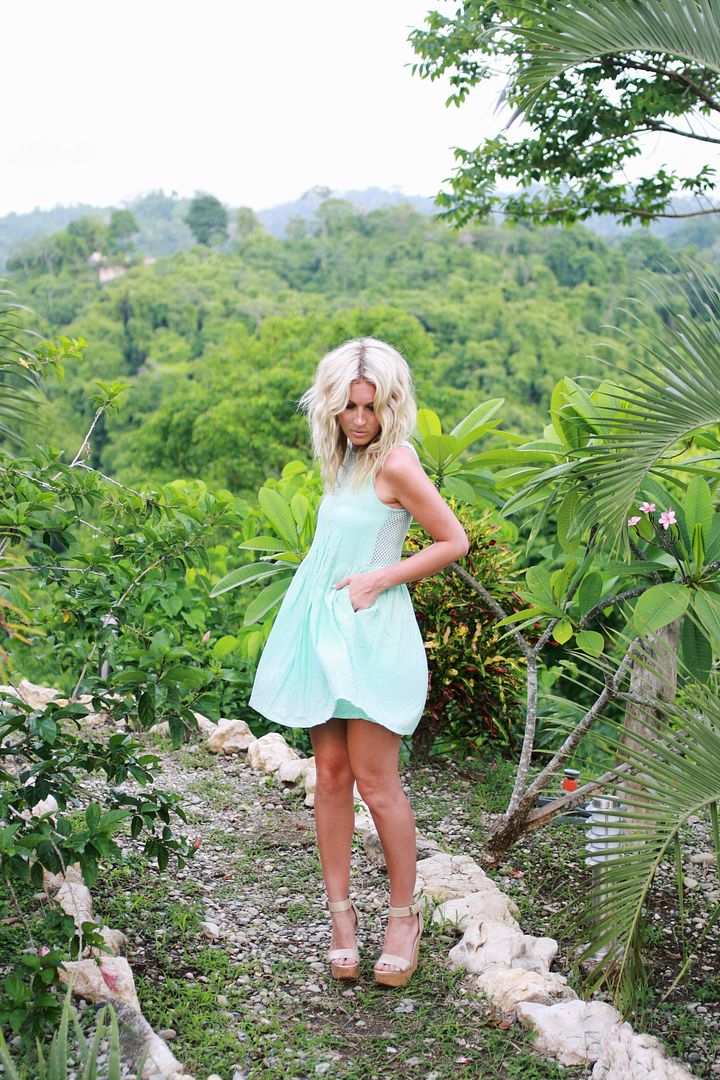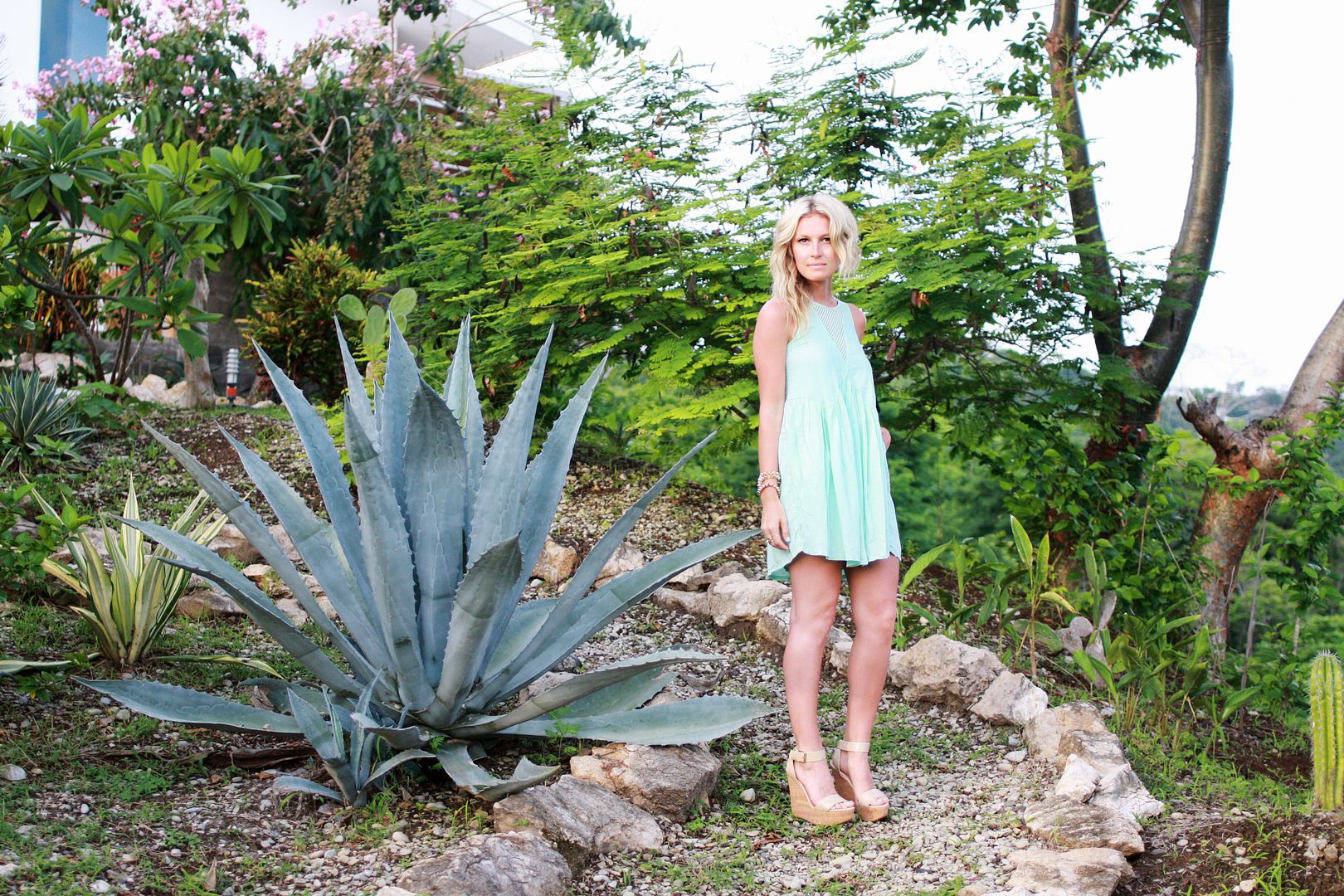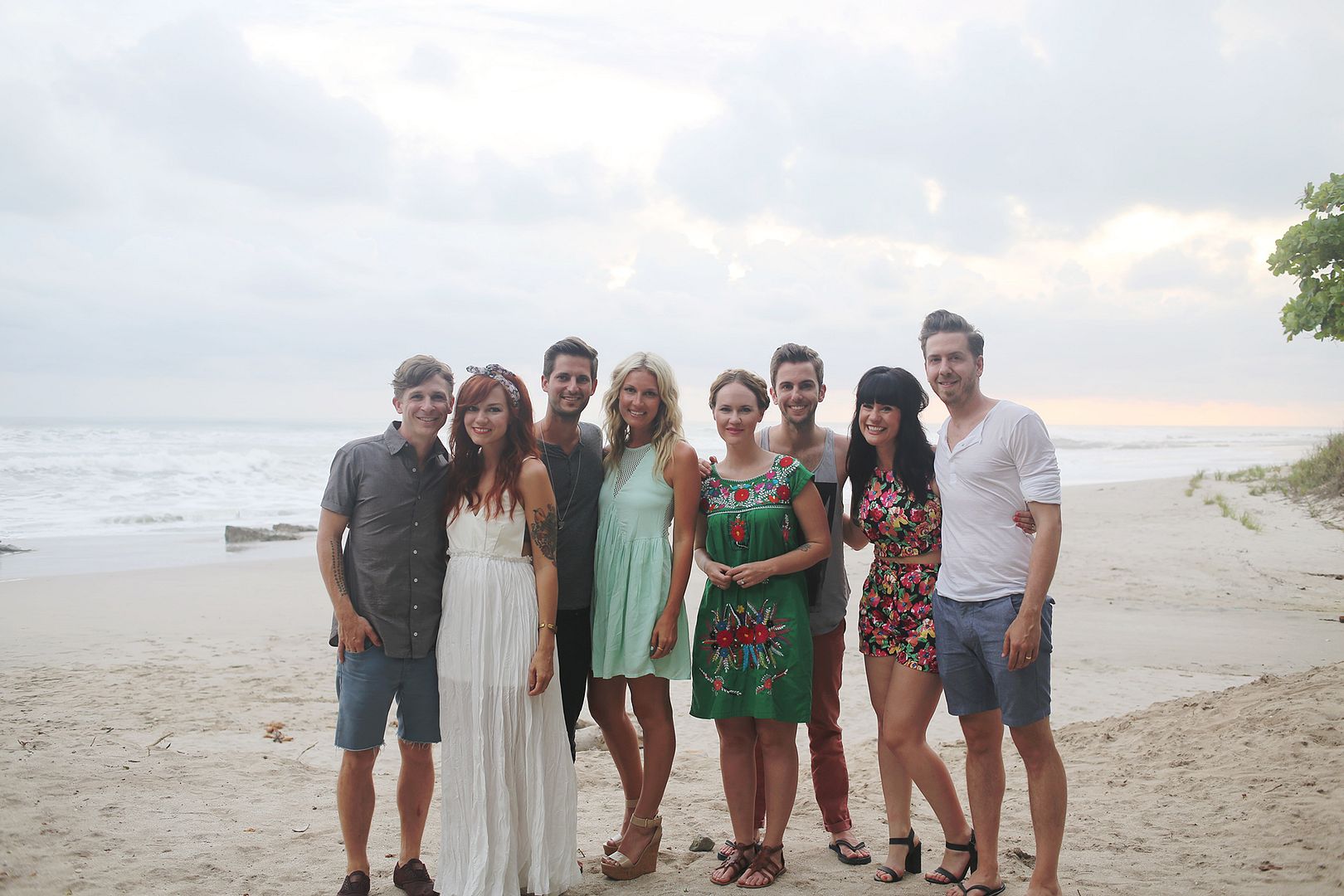 Dress/MinkPink c/o LuLu*s, Shoes/Aldo
Did you notice this dress has pockets??? Ka-CHING! Dress jackpot. Also, nude summer wedges are everything. Get a crazy tall pair that you are super comfortable in and all the sudden your legs grow three feet taller. Love it.
Ok, ok, I swear monkeys will be in the next post!