My two main hobbies are clothes and cats, so of course, anything that combines the two will most likely be snatched up the moment my eyes make contact with it in the store. I had seen this amazing cat face bodysuit on the Forever 21 website a few months ago, but thought, "There's no way I'm buying a bodysuit over the internet." I mean, it seems like that is one item of clothing that would have to fit just right for you to get away with it, so the chances of it working seemed slim. As fate would have it, the same bodysuit appeared in the store a few weeks later and I was given my chance to make sure it fit before grinning over my new purchase like the Cheshire Cat.
It took a few rounds of dress up to figure out how to wear this particular piece of clothing (it actually wasn't as easy as I thought it would be), but I think I found a combo that I'm really into. And what would a cat themed outfit be without a few matching accessories? This DIY cat purse that I made a few months ago is purrfect for the occasion and my sunnies even have little cat ear details on top.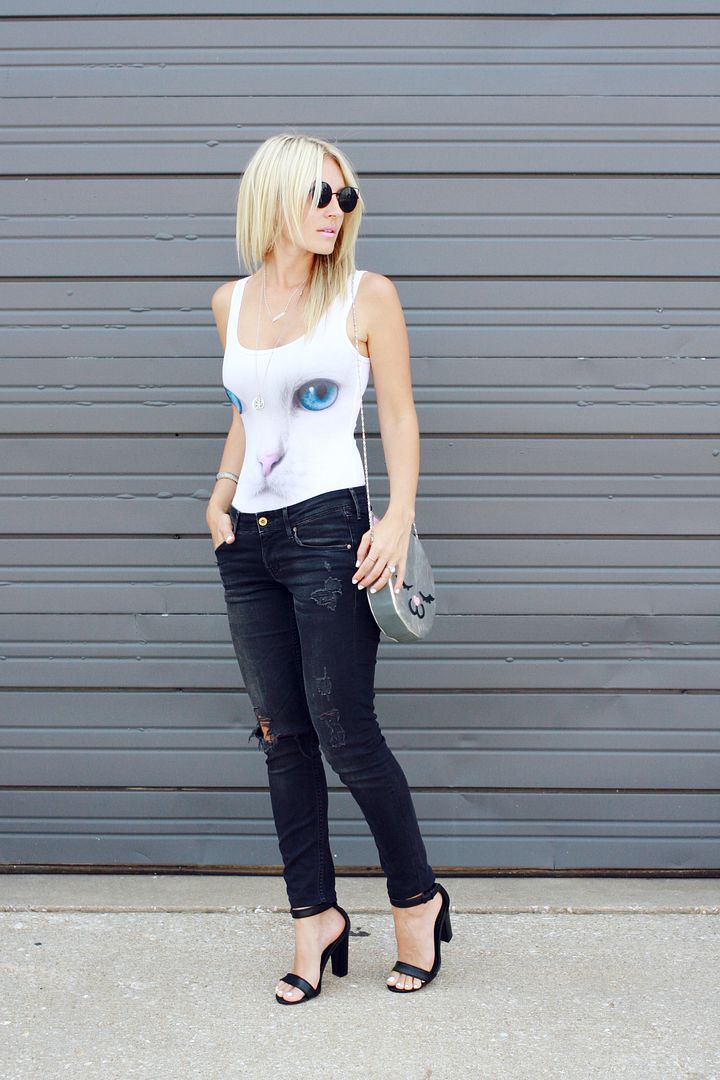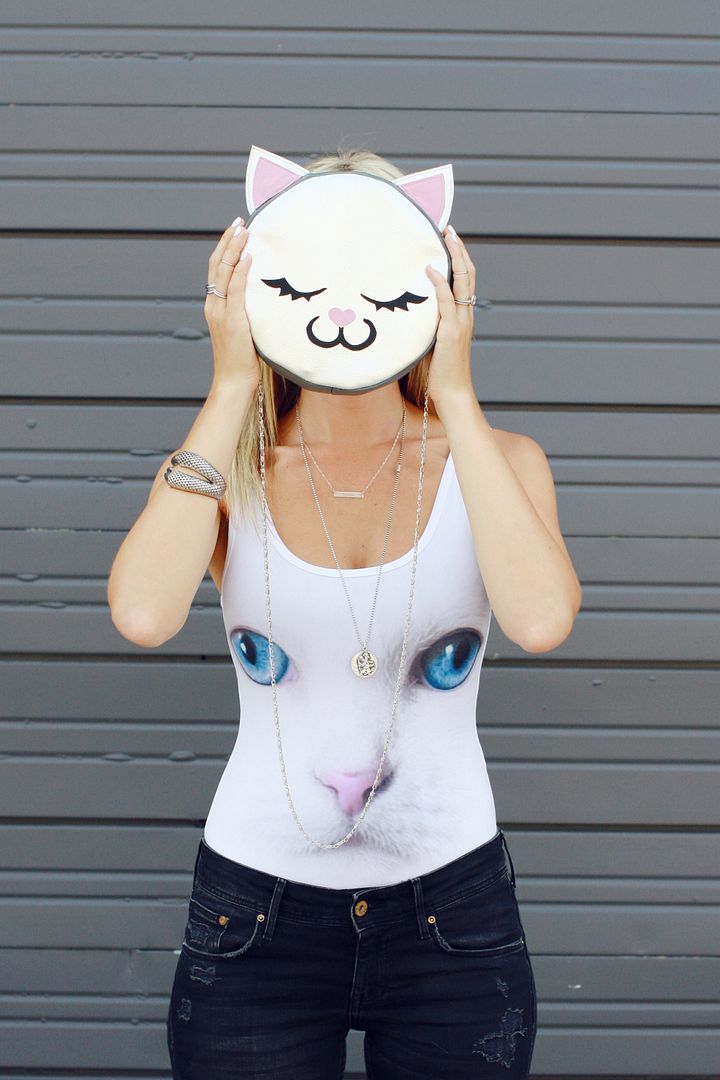 Bodysuit/Forever 21, Jeans/H&M, Purse/DIY, Shoes/Shoe Cult, Sunnies/Forever 21
Maybe this outfit is a tad overboard, but that's why I love it. And, I have several other cat accessories that I could have added (but didn't), so technically I restrained myself. It's fun to buy a new category of clothing and figure out how you like to style it best, bought anything that was new for you lately?