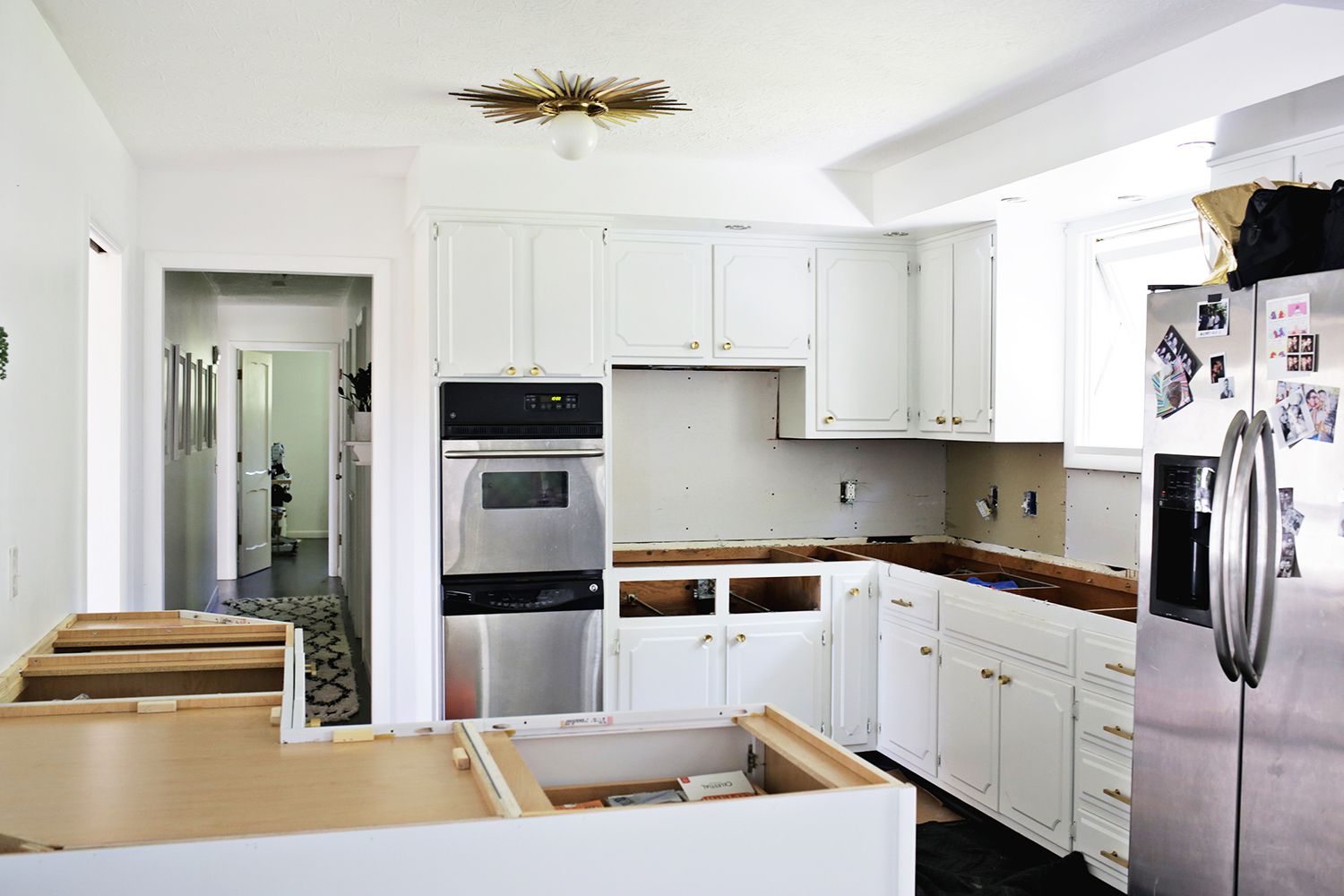 So, I have had this dream of a beautiful quartz countertop in my kitchen for years now. Our last house had a tan formica situation happening that I had saved up to replace a couple of times but something always came up and we would divert the money to another cause before it could happen. It's probably for the best anyways since we would have apparently moved to Nashville pretty quick after it would have been installed and wouldn't have gotten to enjoy it much before moving.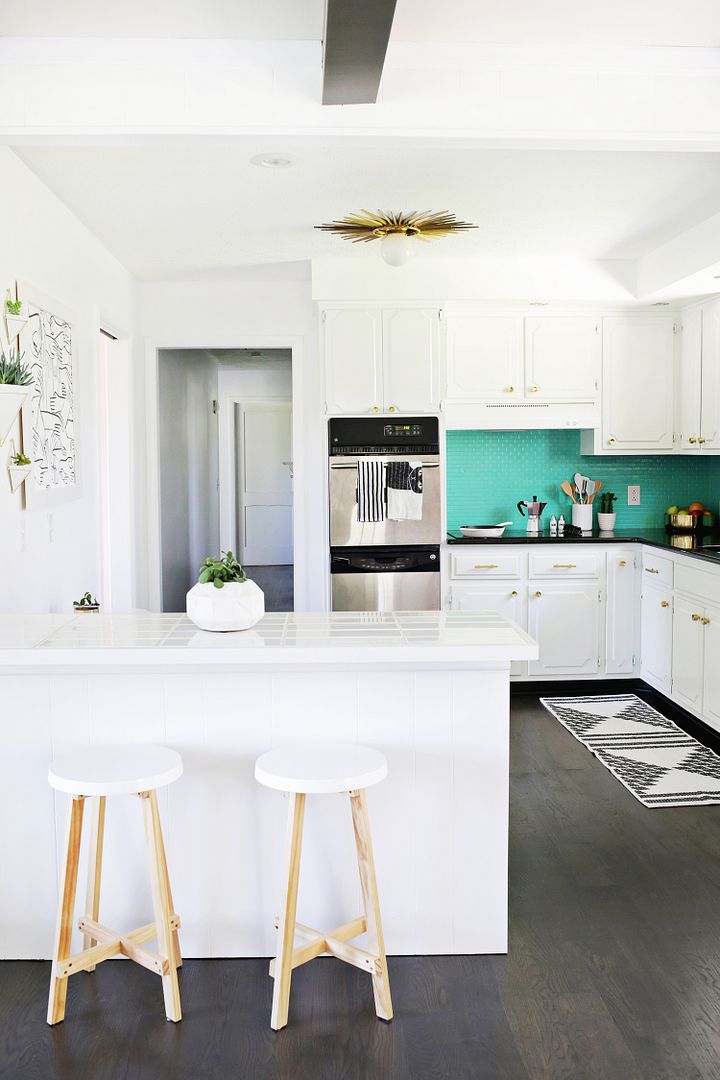 Anyways, our Nashville kitchen had a better option as far as quality goes (black granite rather than formica) but the black felt so heavy in the space and sucked up a lot of the light that the one small window brings in (you can see the "before the before" photos here). What you see above is actually the "midway" point that we've been living in for the past year. I replaced the original black narrow peninsula countertop with a white tiled DIY option to brighten up the space a bit, and while that helped a lot, it was still a placeholder solution since we had other issues to fix as well. One of the issues with the above setup is that we had a severe pantry shortage in this kitchen (as in there wasn't really one to begin with) so we wanted to add much larger "L" shaped cabinets to replace the 12″ deep peninsula where all our food was stacked 4 rows high. It was the "shove the food in there and close the door quick situation" if you know what I mean. Since I couldn't find a custom person to replicate the existing 60's cabinet door situation on the other side of the kitchen, I decided to go with a flat front door on the new cabinets to compliment rather that copy the original design.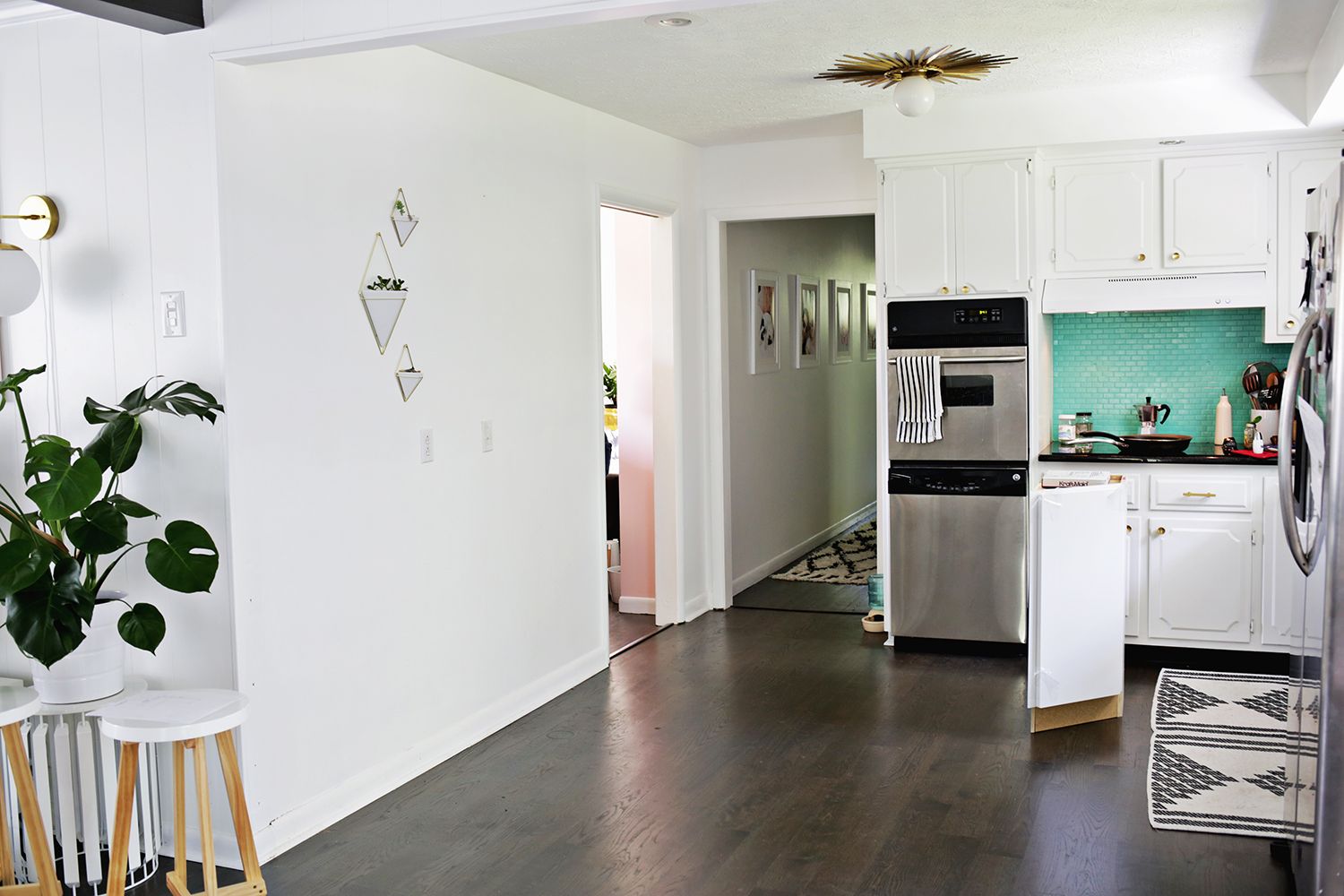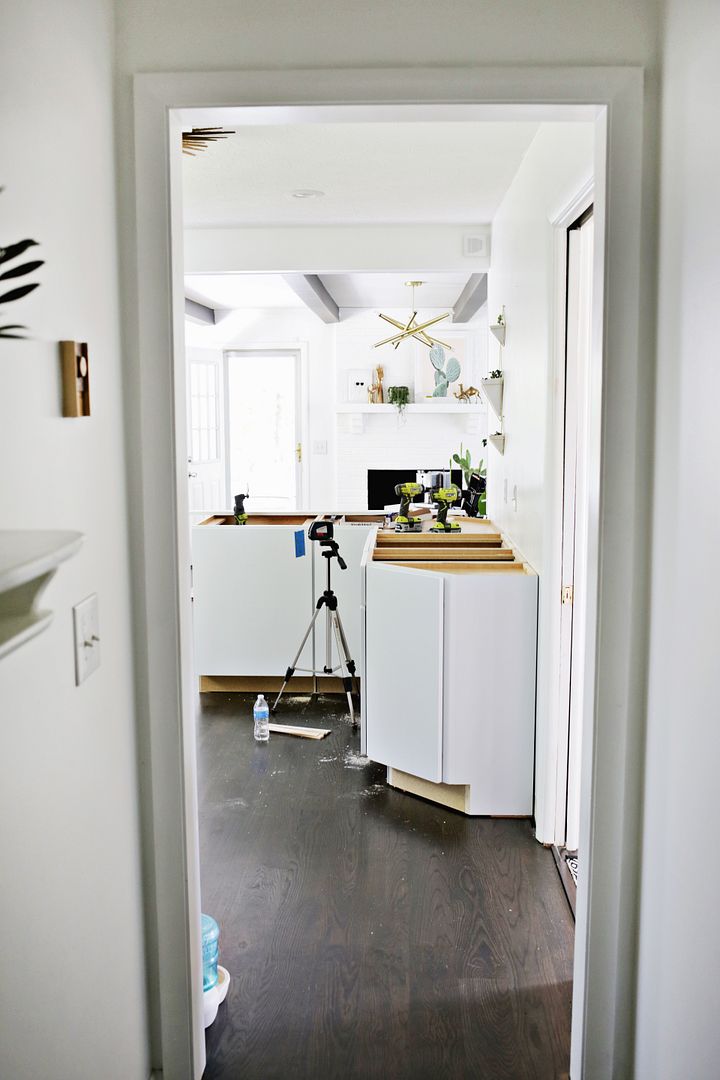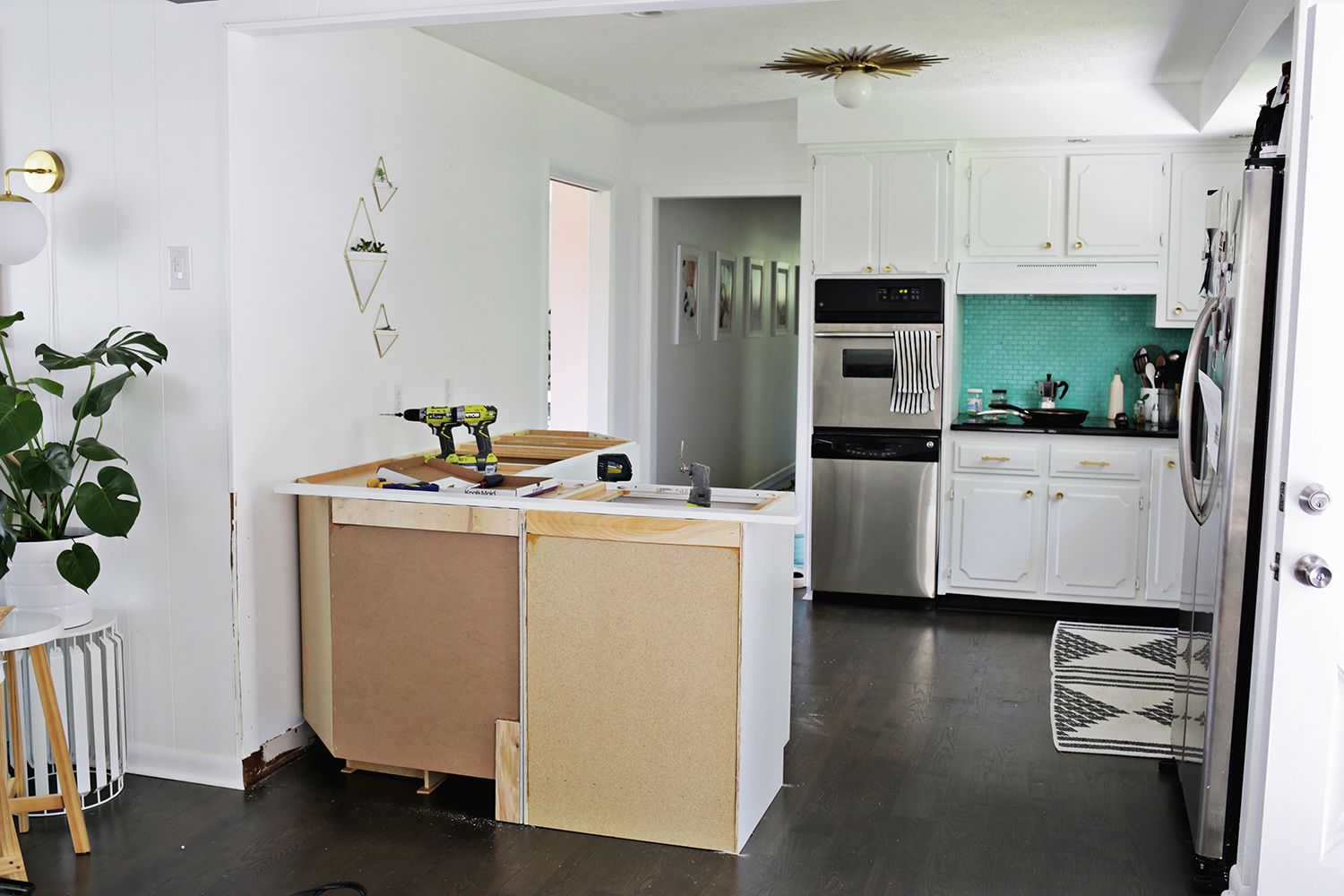 Even though I knew I would have a few week gap of cabinets with no counter, I was still over the moon when the cabinets were installed. Space for all my food!! Slide out drawers! Lazy Susan, I missed you, you big sloth! I also chose a pull-out double trash so we could do trash in the front bin and recycling in the back bin. I've been piling up the recycling on the floor until the pile got too big so that second bin is a pretty big deal to me! We left the cabinet top open for a week until we finally used large pieces of cardboard as a makeshift counter (although I did miss that easy access to snacks, you could just reach right in the top! #SNACCESS).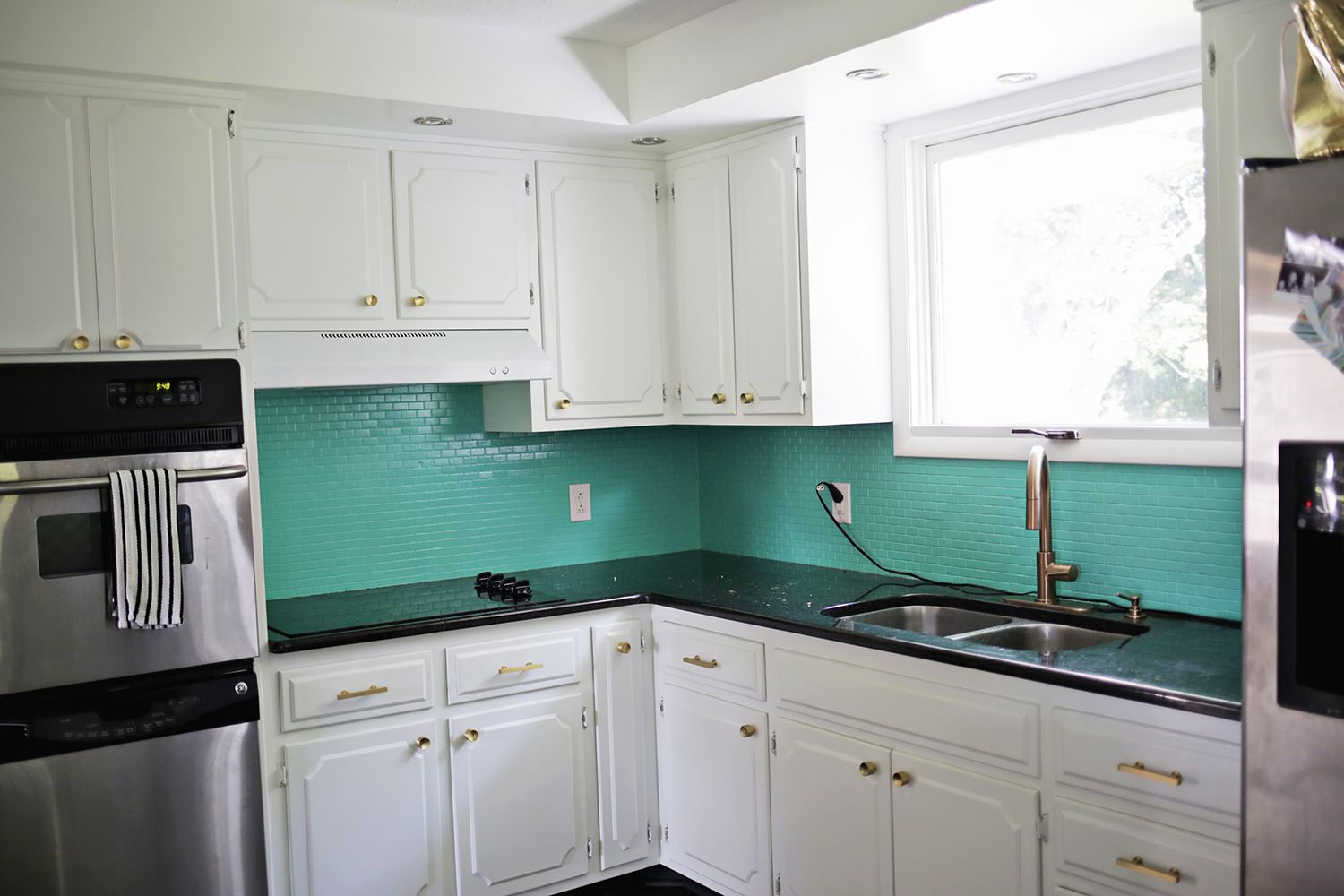 We also had the existing backsplash tile that I painted removed so we could replace the backsplash and add a garbage disposal at the same time we replaced the countertop. I have to say that I didn't grow up with a disposal in the sink, but once you get used to it, it's hard to go back to not having one!
As you can see in the last picture, the tile and counters are removed and ready to be replaced with a gorgeous marble-veined quartz that I'll show you soon!! SO EXCITED!!!