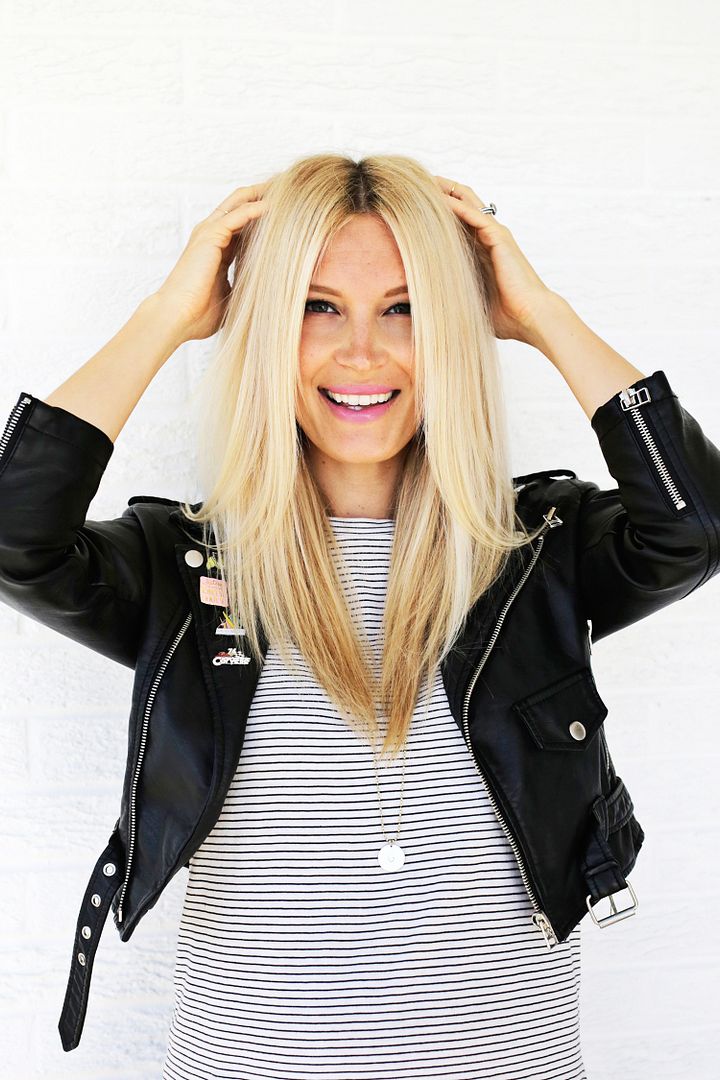 Ahhh, winter. It's time to layer up the clothing and the bronzer since you are entering Pale City for the next half of the year. The other big downside for me has always been the dreaded "winter hair" phase of the year, and if you've ever had that issue, you know exactly what I mean. My hair feels limp and flat as well as staticky as it clings to my face. What's a girl to do? Well, over the years I've developed a few tricks that when all added together have really helped out a lot with the downsides that come with the season.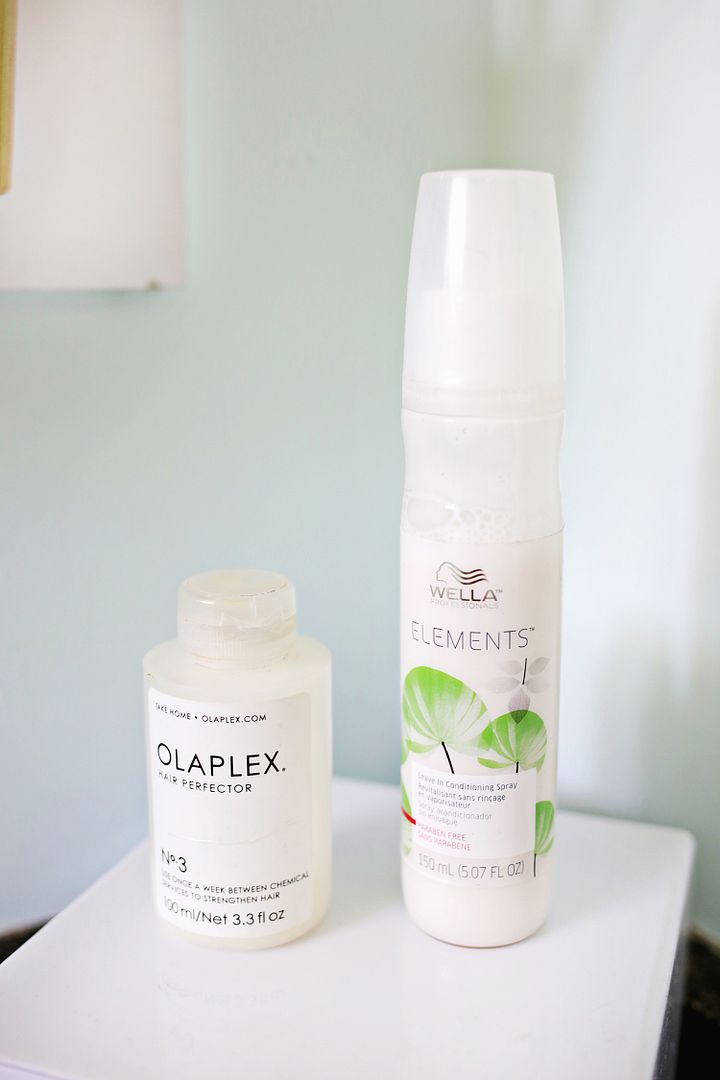 The first thing I do is an Olaplex treatment before I wash my hair. It's basically a leave-in-conditioner that I brush through wet hair (I'll wet it and towel dry it first) and then I'll leave it in a bun or a clip for a good 30-45 minutes before washing it out. The longer you leave it in, the better, but I noticed that if I go closer to an hour and it starts to dry in my hair, it doesn't wash out quite as cleanly when I shampoo. You are supposed to use this at home in conjunction with getting an Olaplex treatment at your salon as well, but I've been skipping that salon treatment while pregnant and just doing the home conditioner and it still works wonders for me. I only do it every other week so a bottle of it lasts a long time but it gives my hair that soft "just left the salon" feeling.
In between doing the Olaplex treatment, I'll spray in this Wella Conditioning Spray on clean wet hair and brush it through as I detangle my hair. It's another great way to add some moisture to dry winter hair, and you use so little that it also lasts a really long time.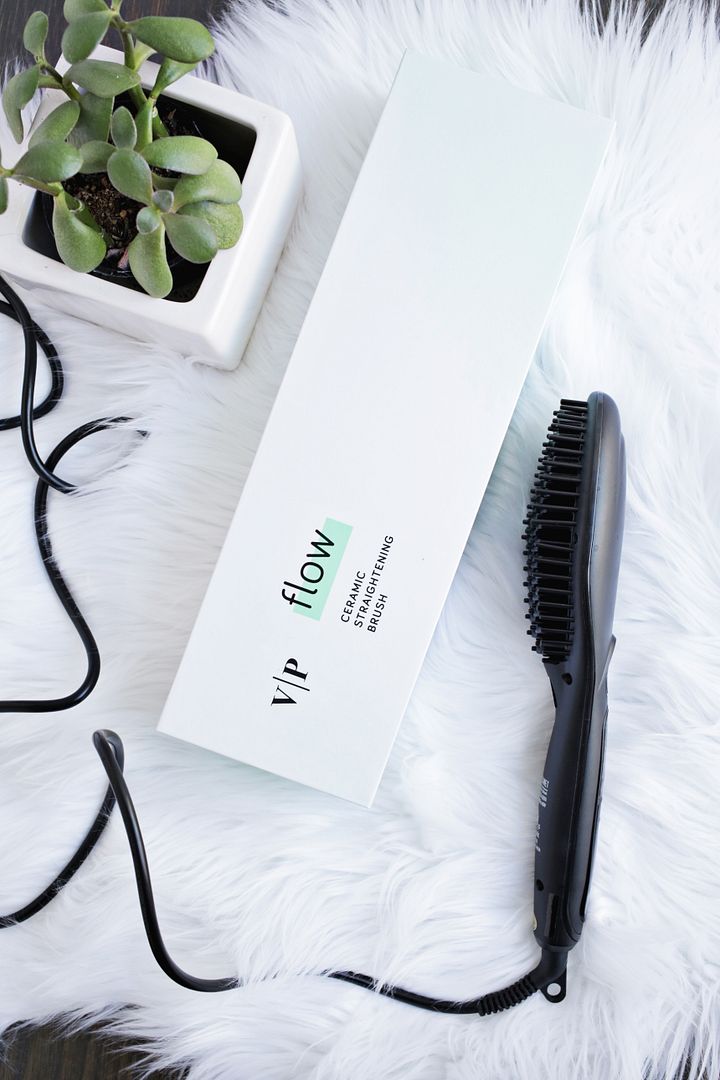 I will usually dry my hair and then section it off and brush through 3″ sections before straightening them with a straightener, but I noticed that the more I handle my hair, the more likely it is that static will appear. This Vanity Planet ceramic straightening brush is really helpful because I can brush and straighten my hair in a few passes rather than having to do multiple strokes with both the brush and straightener (the ceramic bristles are also designed to be anti-static so that helps too). It also has a heat control so I can set it higher the first time I straighten when I need more heat and lower if I'm running the brush through for a touch-up (us faux blondes have to be careful about too much heat on our hair). P.S. I'm partnering with Vanity Planet for this post so if you use the code "gummergalhair" you can get 50% off your brush so you can score one for only $35, nice!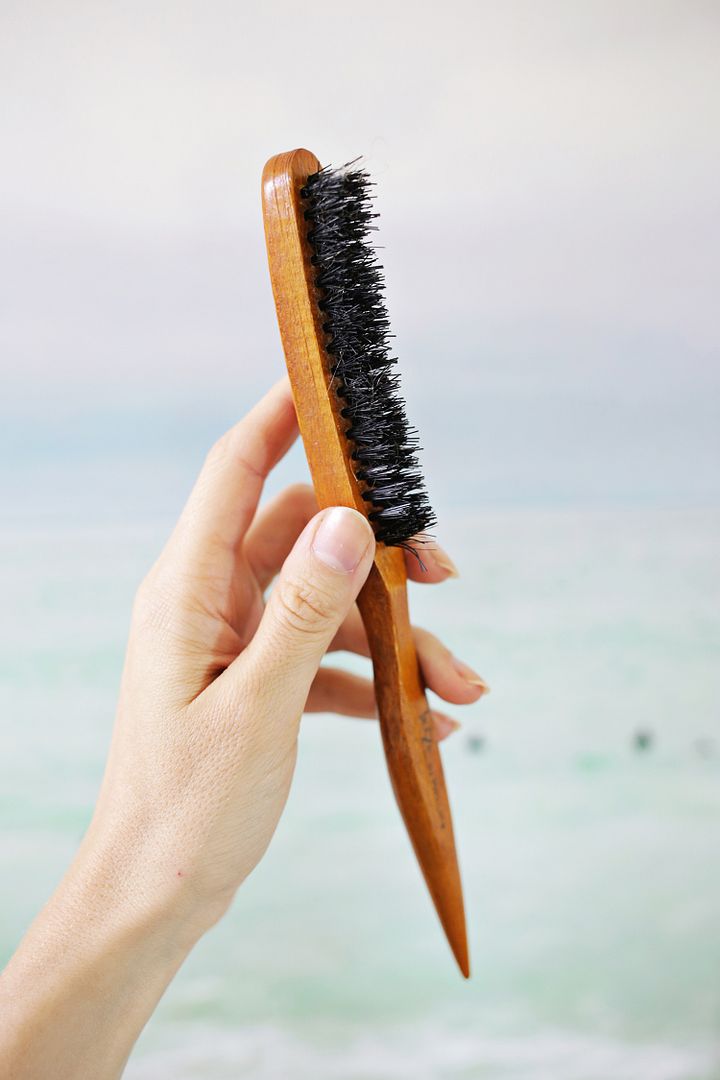 While I do want to avoid over-brushing my hair to avoid winter static, I LOVE using a boar bristle teasing comb once my hair is straightened to backcomb the roots at the crown of my head to bring some volume back to my hair. My strands get craaazy flat in winter (it looks like I have hat hair all the time) so I use this guy throughout the week to bring back some volume to my roots. I've even been known to carry it around in my purse in case of hair emergency!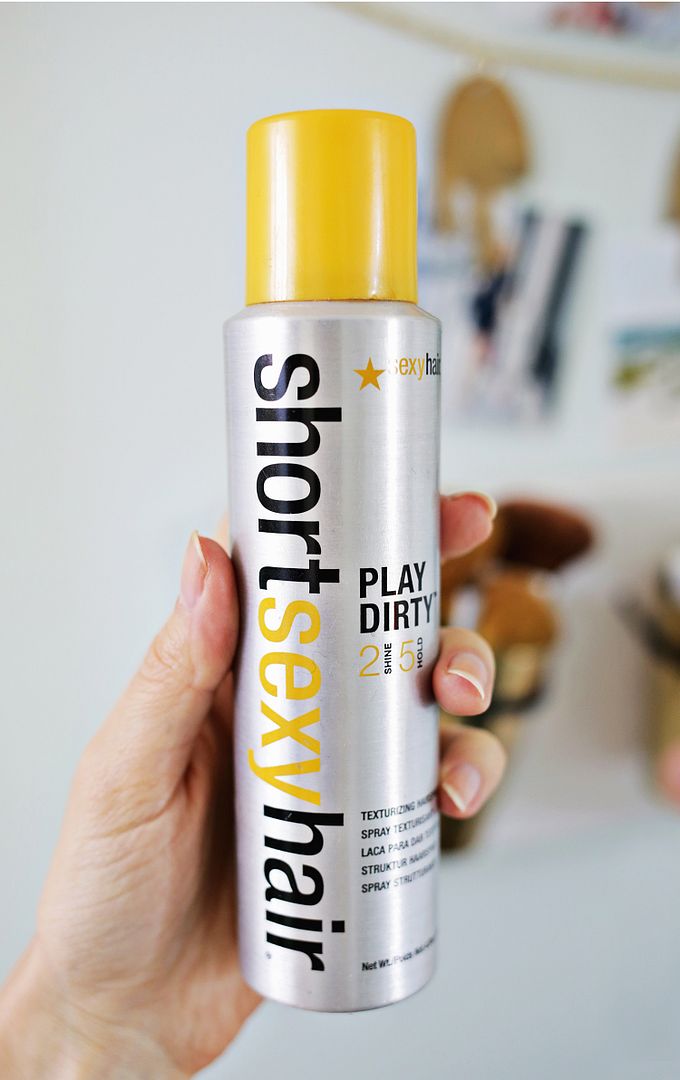 Last but not least, to combat any possible lingering static cling I'll spray a small amount of this Sexy Hair Play Dirty spray wax onto my fingertips and then roll my fingers along the ends of my hair and down any strands that sit near my face (where the static is the most annoying). You only need a teeny bit, so start out with a quick spray and get more if needed.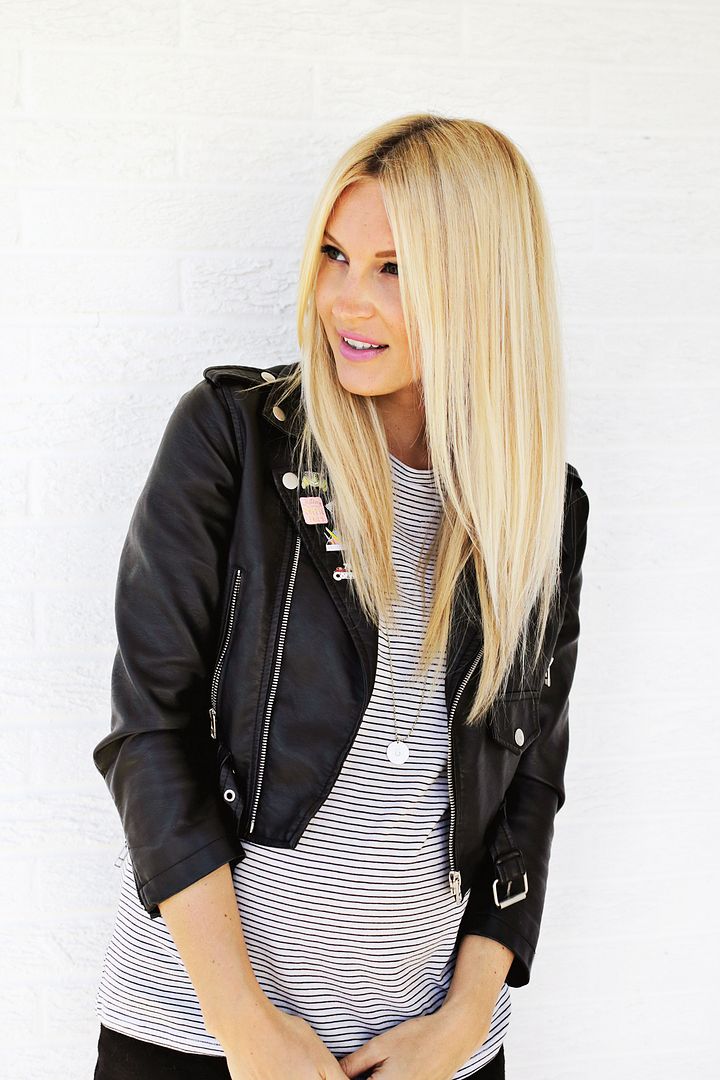 Well, now you guys know all my winter hair secrets! These tricks definitely help me make it through the winter months and feel a bit more confident about these goldie locks of mine. Hope you found something that can help tame your winter mane!