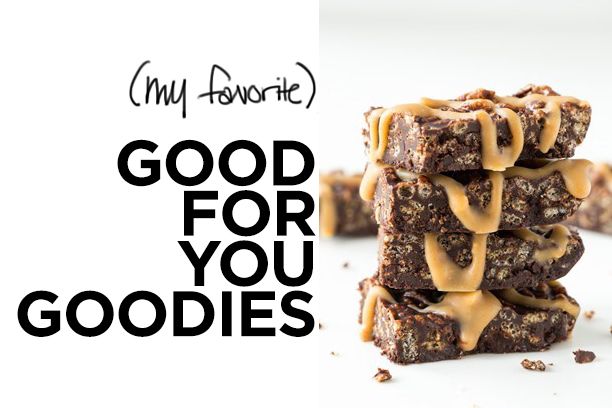 Now that we had our preliminary chat about food last week, I wanted to let you in on a few of my favorite healthy recipes so far. I find it hard to track down really healthy meals (or desserts) that turn out better than "just ok." It's hard enough to motivate myself to eat well when I know that Milano cookies with pretzels on top is a reality, so I only continue to make a healthy dish if I really enjoyed it and would look forward to eating it again.
Here are my top dishes at the moment for lunch, dinner, and dessert: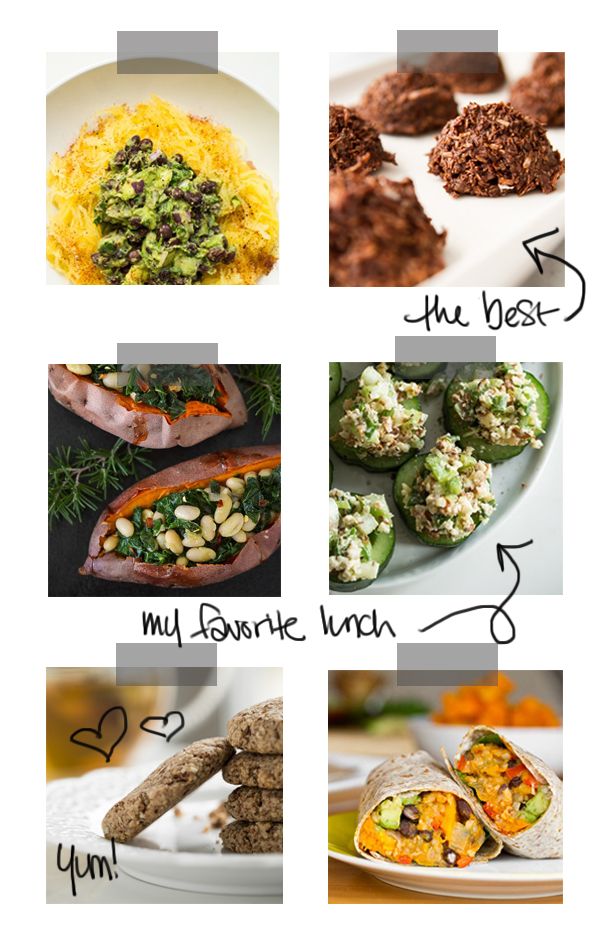 (top photo) Mini Crunch Bars with Peanut Butter Drizzle– Oh She Glows

I can usually tell when I've found a winner if Todd agrees that it should be a repeat dish.
You'll notice most of these dishes are from the same blog (it's one of my favorites). Any other fantastic plant-based food blogs I should check out?