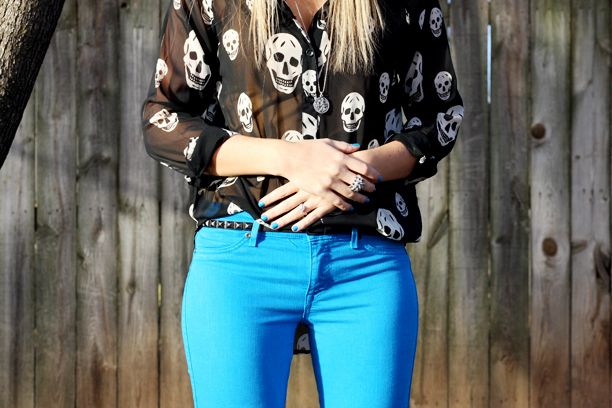 We all have favorite pieces in our wardrobes, items that encapsulate who we are and what we are trying to say with our own personal style. For me, I saw this shirt and knew I just had to have it. I mean, what says "classy lady that can handle herself in a bar fight" better than skull printed chiffon? Add some bight denim, and you got yourself one sweet outfit my friend.
Shirt/Nasty Gal, Jeans/Rich & Skinny, Shoes/Aldo
We've got a few warmer days on the calendar this week, so I'm looking forward to a break after last week's snow and ice. Can't wait to start thinking about spring colors and outfits!