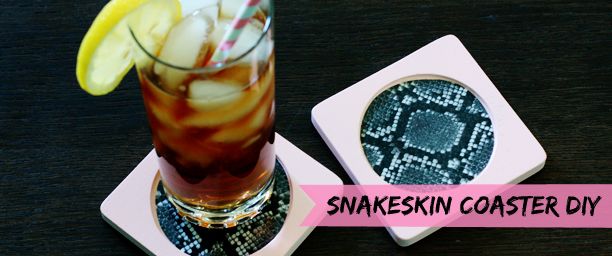 Everyone has at least one piece of furniture in their house that they are particular about. There might be a certain chair they don't like pets to sit on or maybe a rug they won't allow potentially dirty shoes near-for me, it's my coffee table. It was the first real piece of furniture I bought after I got out of college and I finally didn't have to share everything with roommates. The table was quite a financial splurge for me at the time, and so I took extra pains to make sure that there was always a coaster nearby whenever I sensed a drink approaching it's richly dark finish.
We have had the same plain wooden drink coasters for-like-ever, so I decided it was high time to give them a makeover. I mean, the coasters should at least be as cool as the table they are sitting on, am I right?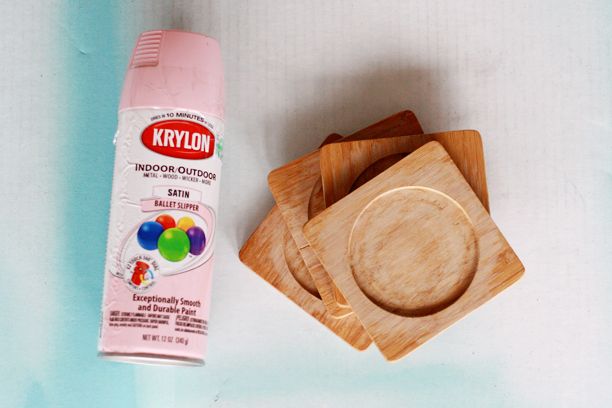 I first lightly sanded the coasters and applied a few even coats of Krylon Satin spray paint in Ballet Slipper.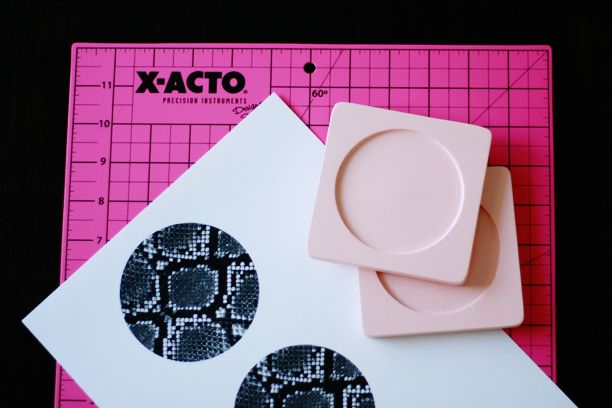 I then used Photoshop to create snakeskin patterned circles the same size as the indent of the coasters and printed out them out onto white card stock.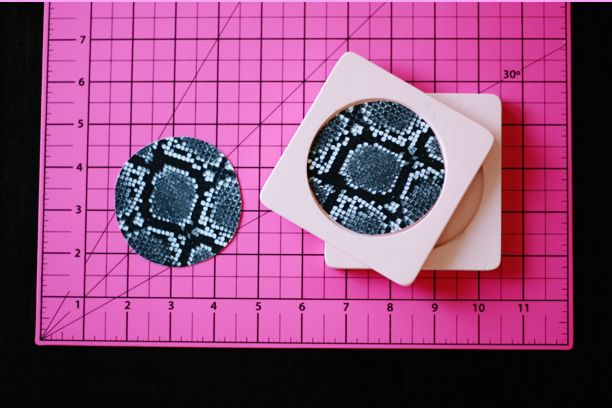 Once the circles were cut, I used Elmer's Glue to adhere the paper to the circular indent in the coaster and set a glass on top of the paper so the edges wouldn't curl as it dried. Once the glue set, I added three coats of Triple Thick Glaze (with adequate dry time in between each coat) so that wet glasses could be set on top of the printed area.
Because I am such a weirdo about my coffee table, I also added those little felt circles to the bottom of each coaster. I always cringed before when I heard them sliding across the table, and now they make the most lovely "whoooosh" sound instead.
Overall, I really love how they turned out! Instead of sad little weathered coasters, they are now fresh and bold with a graphic twist. I think I just heard my coffee table breathe a sigh of relief…