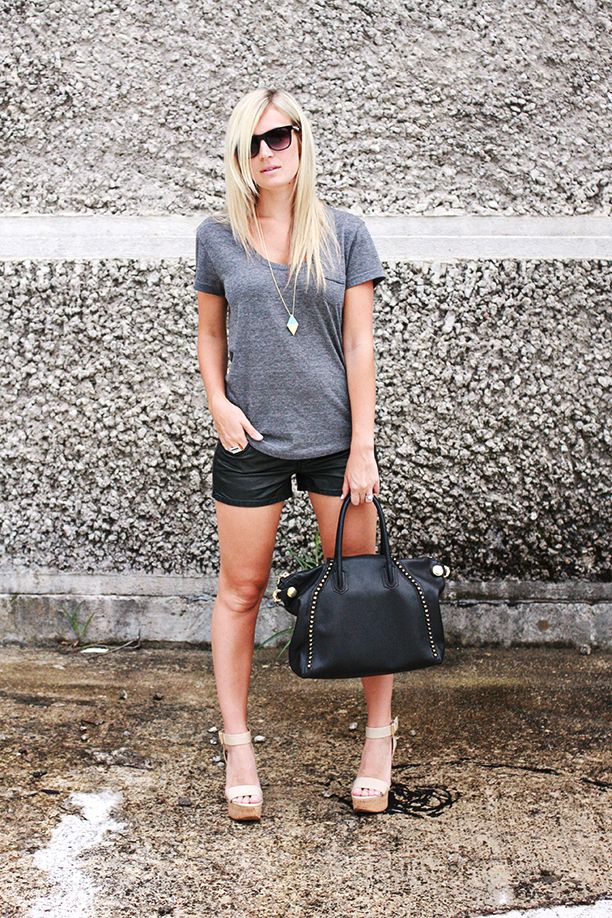 Holy Cow! I don't know about you, but life feels so busy lately, I feel like I haven't gotten to do much  summer stuff yet. I mean, I've only been to the pool twice, had a measly four hot dogs, and just one ice cream cone. JUST ONE. I shall be trying to remedy that situation as soon as possible, but I feel like this summer is just racing along and I'm desperately trying to catch up.
Most of the summer you can find me in a shorts + wedge heels combo like this outfit. I'm a sucker for nude wedges (they make your legs look way longer), and I love how you can throw on some cute jewelry and a pair of wedges and make an otherwise casual outfit a little more put together.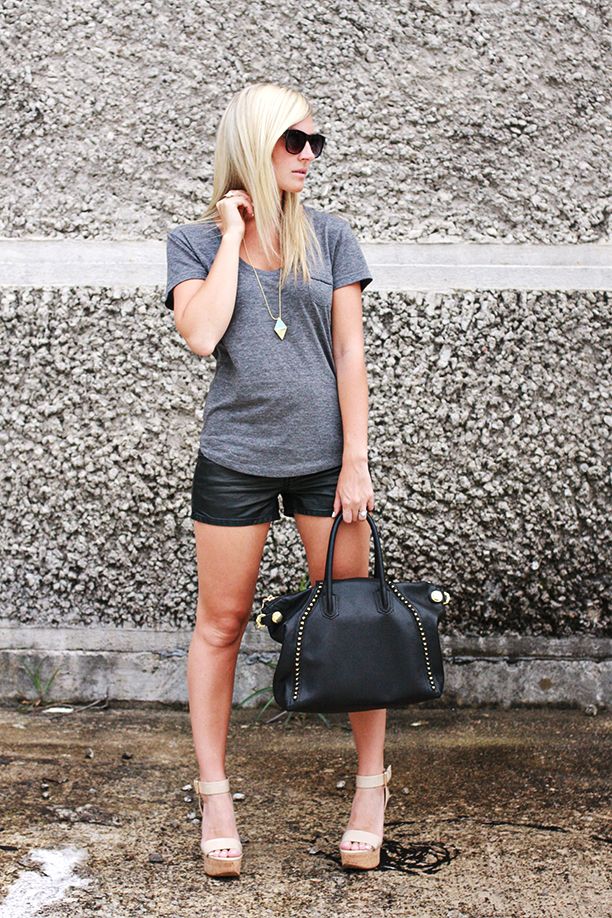 Bag/ orYANY, Tee/Forever 21, Shorts/Forever 21, Shoes/Aldo, Jewelry c/o Urban Peach Boutique
As far as summer to-do lists go, we are still trying to get our yard fully planted, but I feel like we are finally getting close. Thankfully, Todd has stepped in to help me out and get some of the prep work done, so we should be able to put our last plants in the ground within the week. YES!
What's left on your summer list?