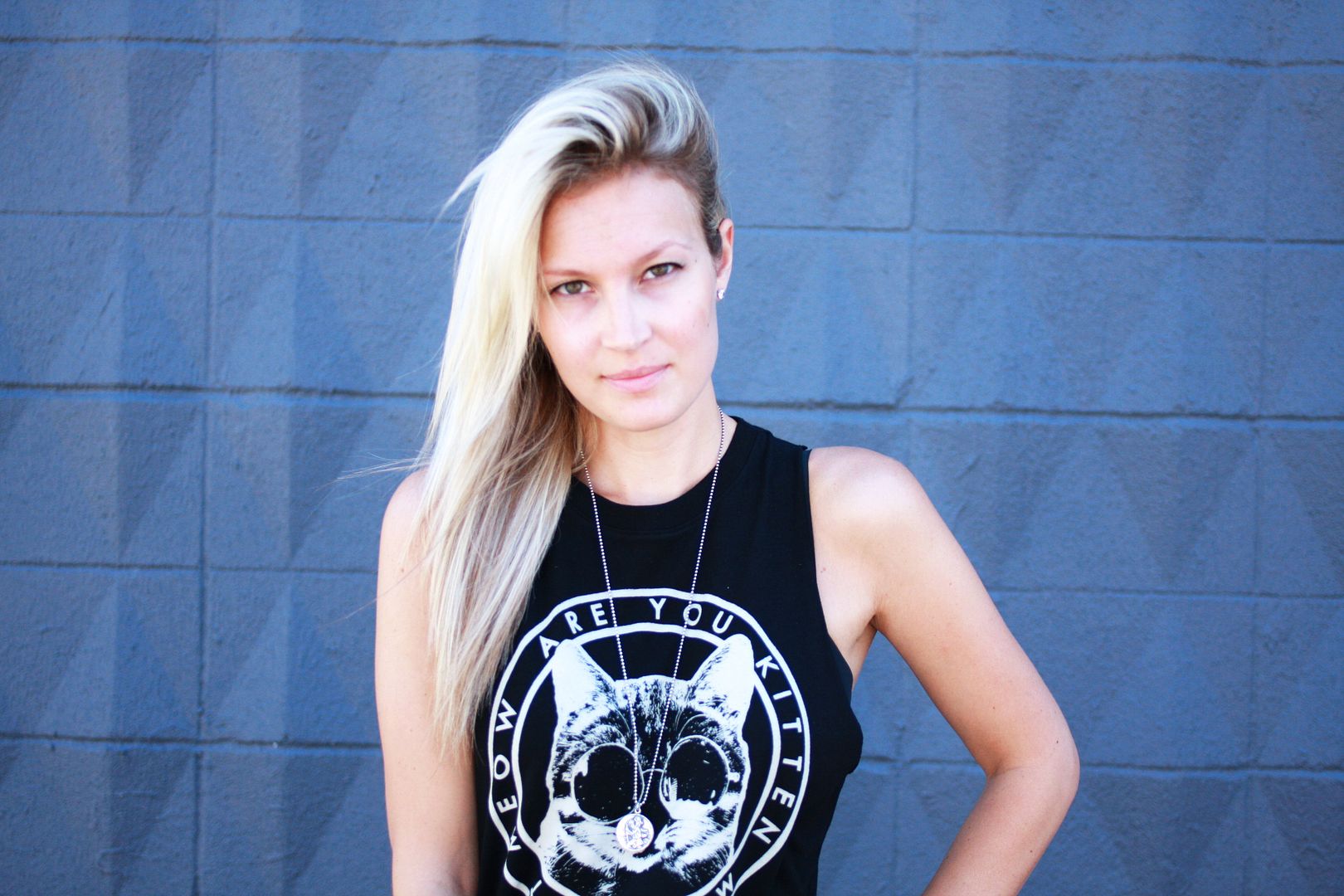 There are plenty of horrible, disgusting, depressing things in this world- but shirts with cats on them is not one of those things! Especially if that cat is wearing sunglasses. Boo-ya.
It may be September, but I see four days in the next week's weather forecast that are going to top 90 degrees, so my cat themed muscle tanks will still be around for a while (and that's the way, uh huh, uh huh, I like it, uh huh, uh huh).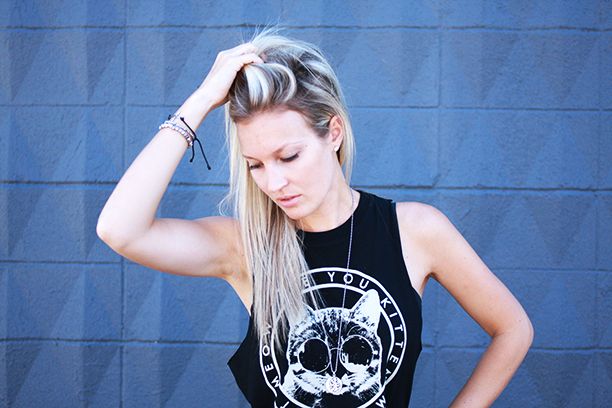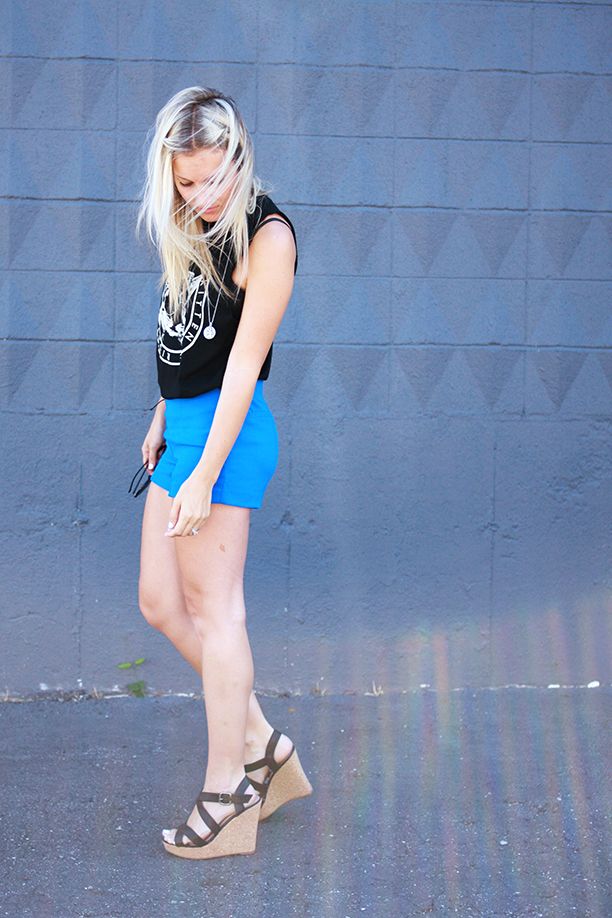 Top/Forever 21, Shorts/Forever 21, Shoes/Aldo
Don't worry, I'm already acquiring warmer versions of my beloved kitty knits (and I still have this catastic DIY project around), so I should be prepared for all seasons by the time the snow hits.
Happy weekend!