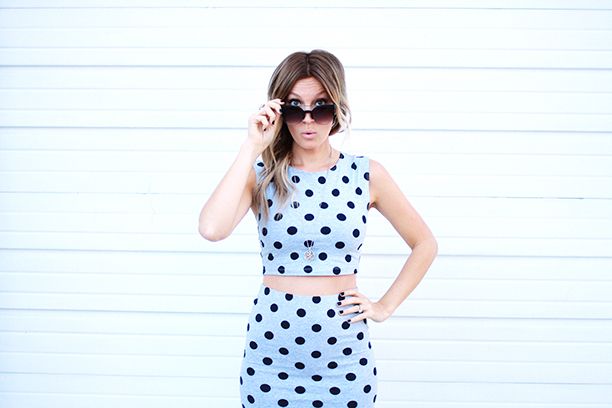 I have to say, of all the trends that have appeared over this past year, the matching top and skirt that appear as one (but are actually two) is a particular favorite of mine. To be honest, I wasn't sure if I could pull the look off, but I took this outfit for a spin recently and I think it's definitely a keeper. In fact, Todd is leaving again soon (boo!) to go back to Texas and continue writing/recording for the next Mutemath album, and I think I'm going to wear this out for our last night on the town before he leaves.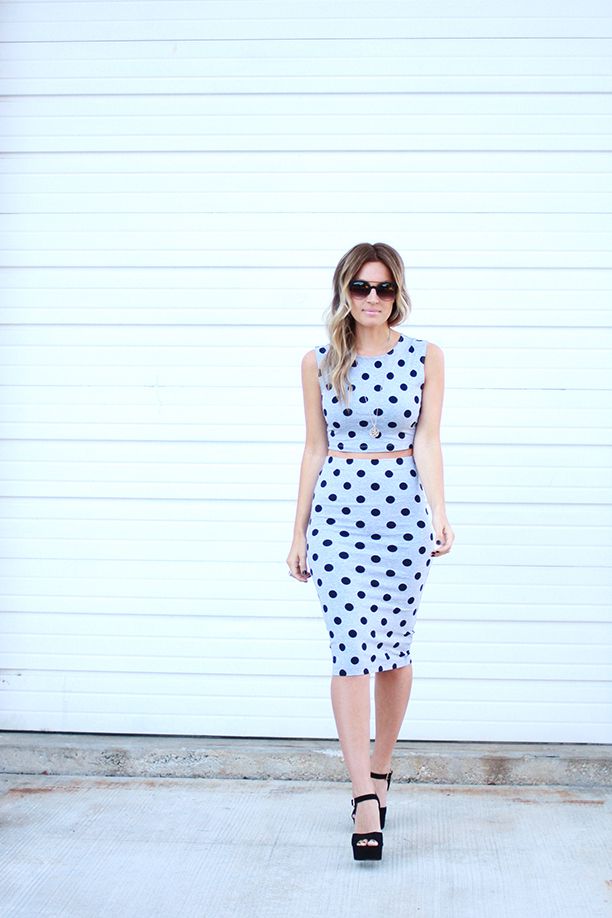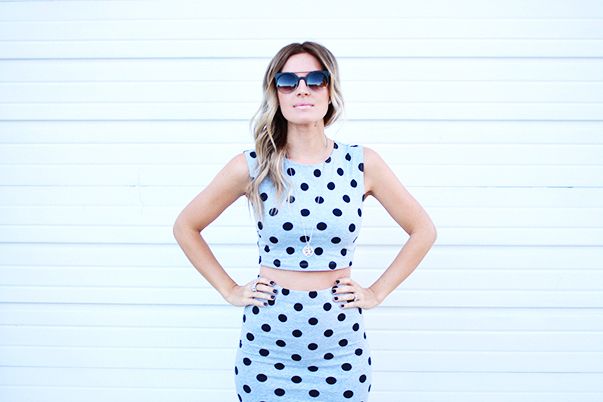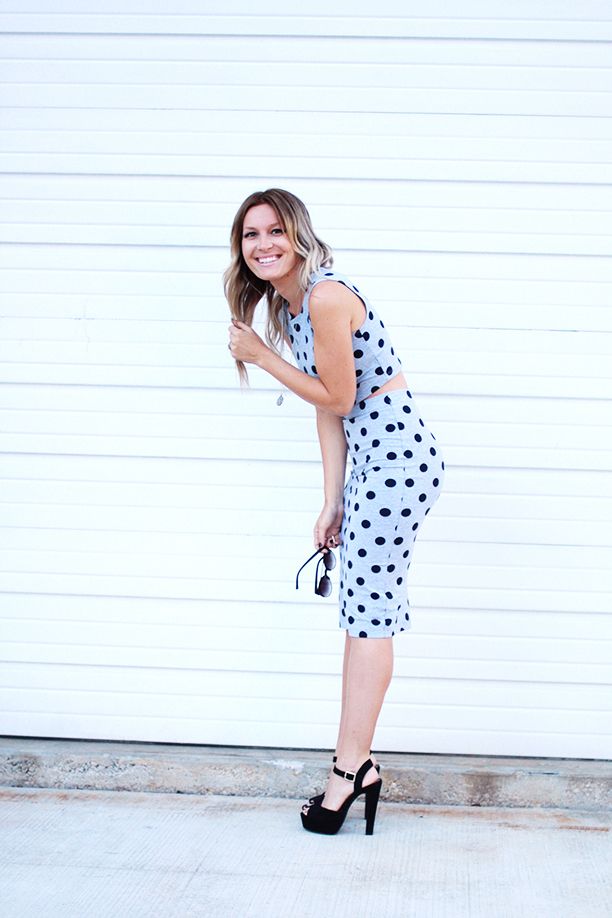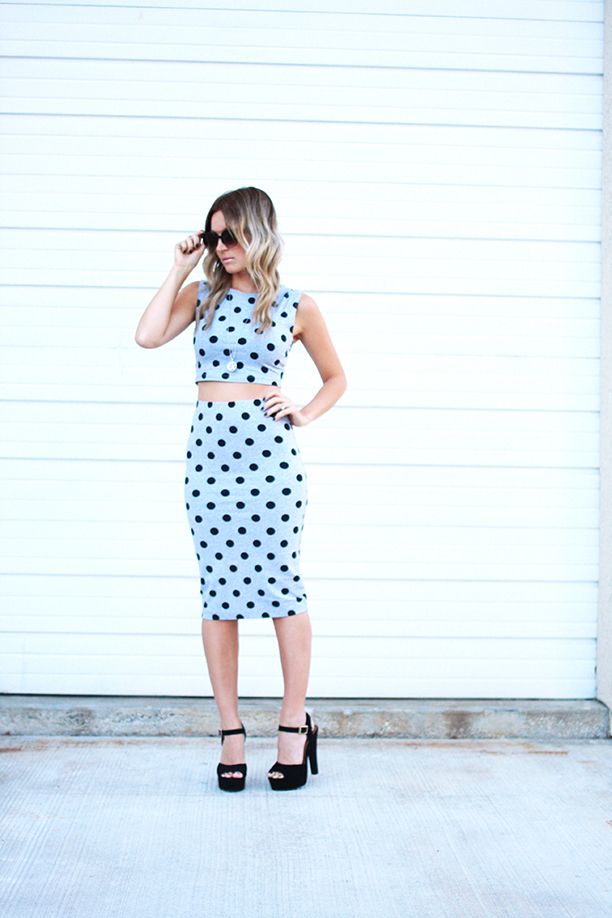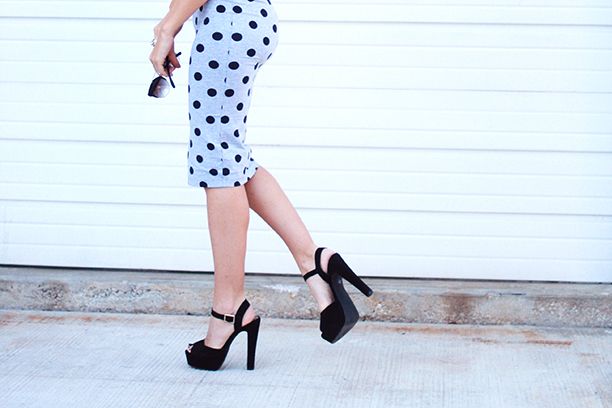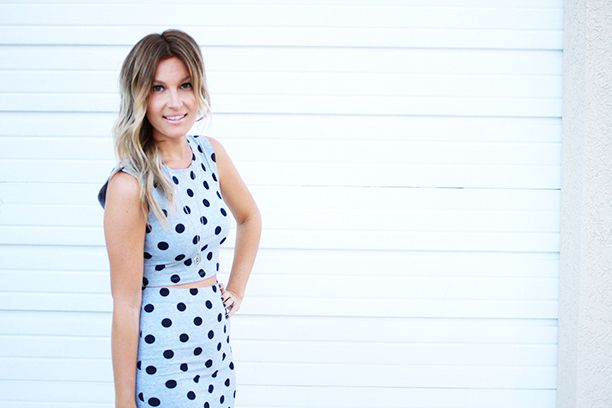 Skirt + Top/Forever 21, Shoes/Steve Madden, Sunnies/Forever 21
It's always a bit daunting to wear something different than your usual look, but if you don't try something new, how will you ever find new favorite pieces or silhouettes?
By the way, another great thing about this trend is that you can wear the two pieces as separates as well. Oh, sure, they'll miss each other, but they can tell the other one all about their adventures when you hang them back together again at night. Because clothes totally talk to each other at night when you sleep…duh.