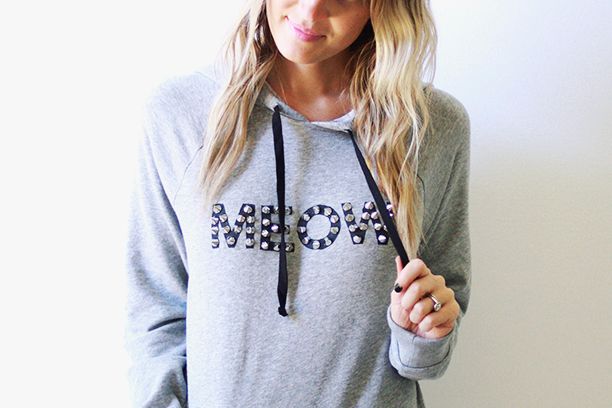 In case you didn't already know, October 29th is national cat day!! In honor of our furry friends all over the world (and my cat Charlie in particular), I bring you a cat-tastic DIY to show off your feline support loud and proud. Not only did I add some kitty love to this sweatshirt, but it also includes a gratuitous amount of studs as well. Cats. Studs. What more do you need?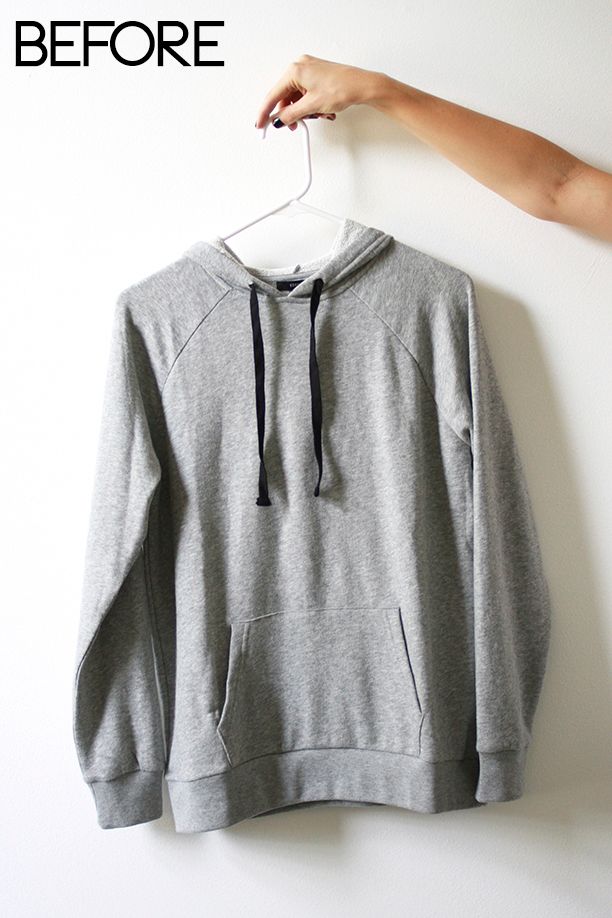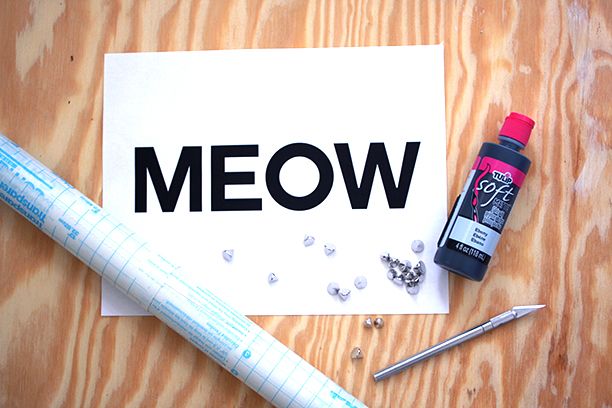 Supplies needed: plain sweatshirt, contact paper, X-Acto knife, black fabric paint, sew-on cone studs (like these), fabric glue.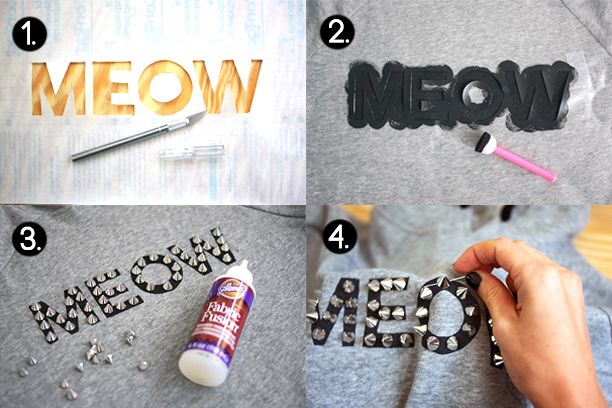 1.) Measure out how long you want your MEOW to be (I made mine 8 inches wide) and print out your word that size in a bold font (I used this one). Trace your word onto contact paper and cut out your letters with an X-Acto knife (remember to save the middle of the "O" for the next step). 2.) Peel off your contact paper backing and place on your sweatshirt over the chest area. Using your fabric paint and a spouncer, gently dab your paint onto your exposed sweatshirt letters. When fabric paint is dry, peel off the contact paper to reveal your phrase. 3.) Use a dab of fabric glue on the back of each stud to secure the studs in place over the letters. This step makes it a lot easier to sew the studs on than if they are loose. 4). Sew your studs on to your fabric; make sure to loop through each stud twice for extra stability.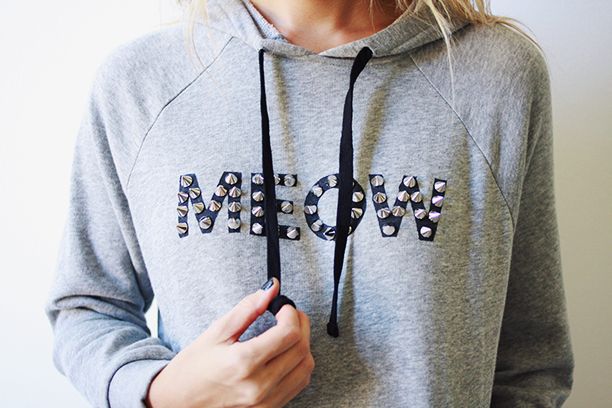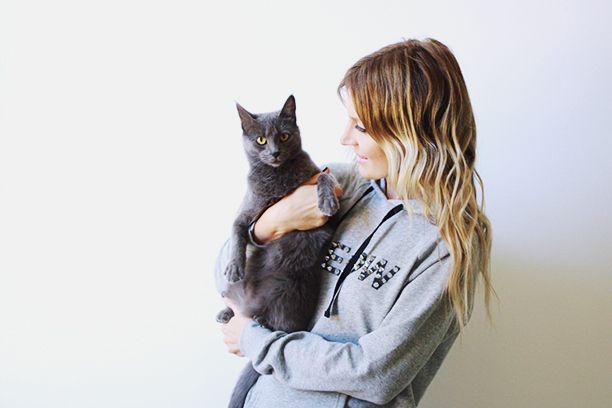 All in all, not that much work for a pretty purrrr-fessional looking end result (if I do say so myself). You can tell that Charlie approves by how excited she looks. That girl- she goes crazy for anything cat related. I don't blame her.
Happy Cat Day!