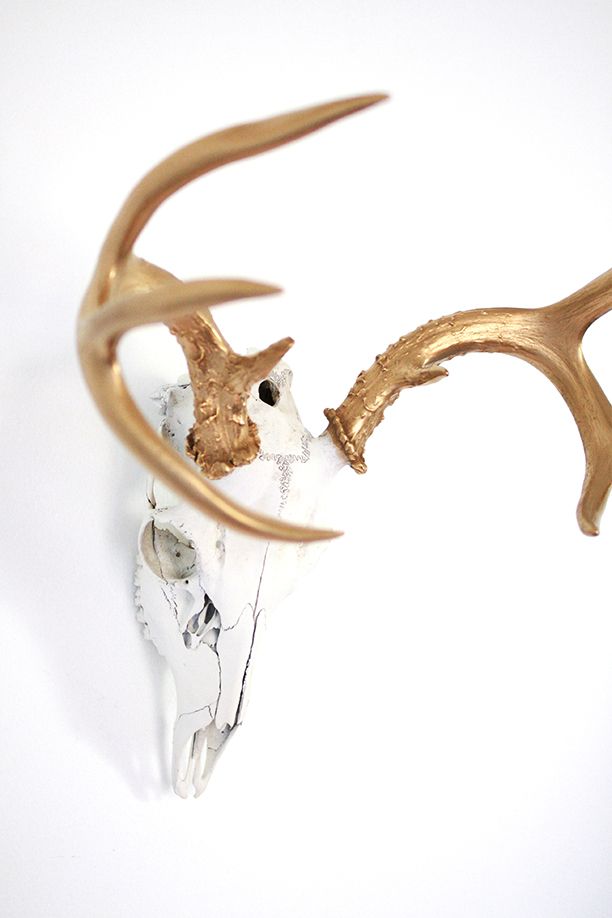 This summer, I took some time off from my usual routine of combing my favorite flea markets a few times a month. I guess I was mostly trying to practice a bit of self-discipline and not feel the need to buy everything in sight, but now that I have totally learned that lesson (or not), I'm back in business this fall and I've found some pretty good treasures recently.
How cute are these vintage glasses? They came in a set of eight and are currently all residing on our bar cart in neat little rows. I love the band of gold on the top and the etched stars make them perfect for holiday cocktails. New Years toast perhaps?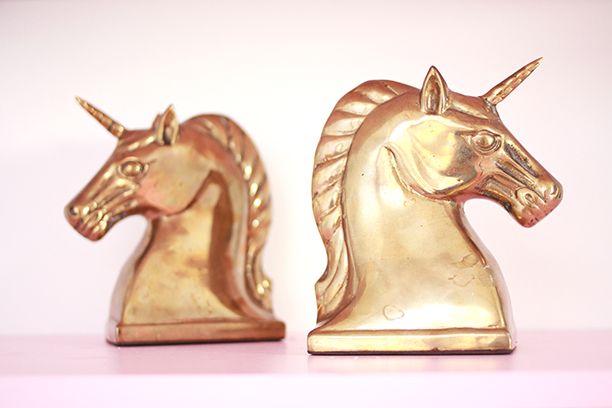 I've had my eye on these brass unicorn bookends for a full year now. Every time I visited that flea market I would check to see if they were still there. And every time they were. Because everyone who saw them is crazy and didn't get them. Not wanting to be labeled as an idiot myself, I bought the little guys and they are busy at being super handsome unicorn studs in my art room. Now to get some brass cleaner…any suggestions?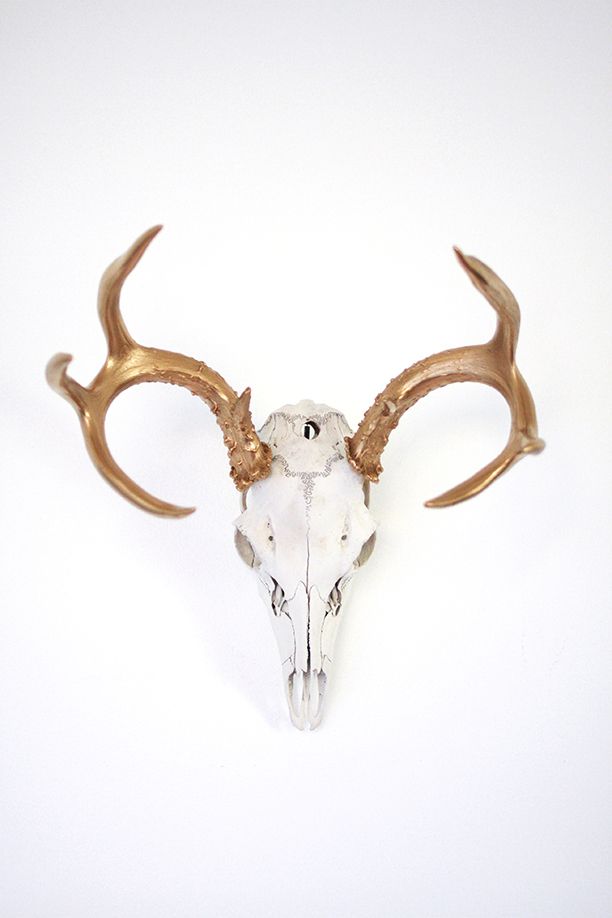 I've been debating getting a deer or cow skull for a while, and I found this one that was in great condition at a pretty reasonable price. Just a bit of gold spray paint on the antlers and it was ready for display. Easy peasy. (What the hell is a "peasy"?? I don't even want to know…)
I love treasure hunting. Find anything good lately?