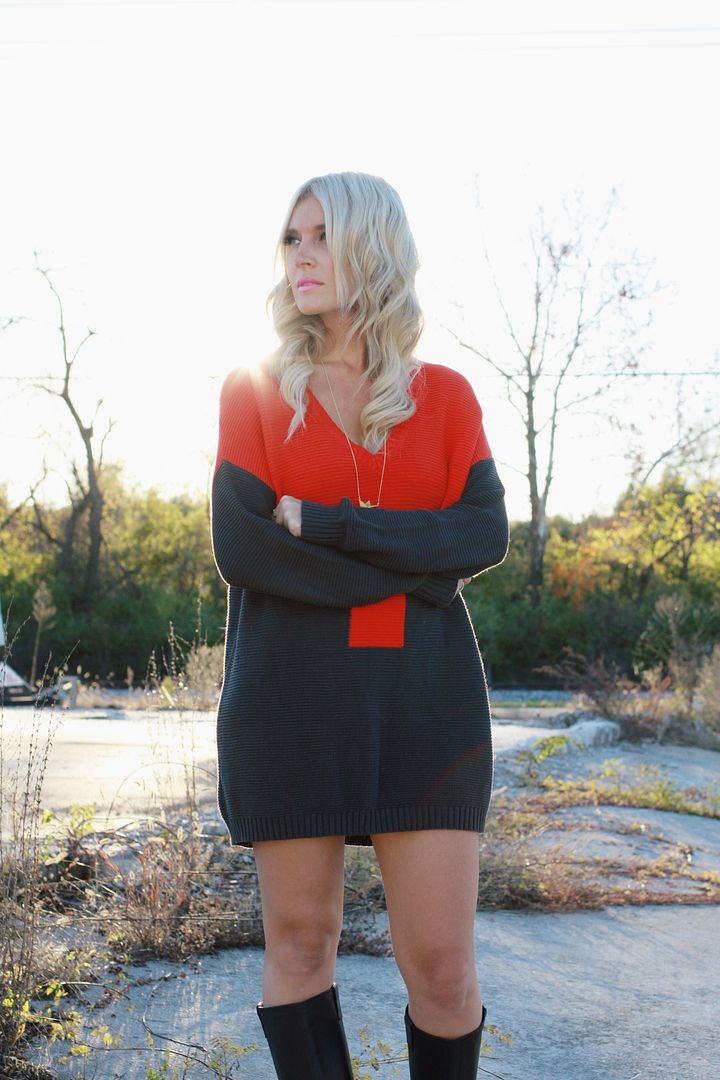 So Todd has been touring in India for the last three weeks and it has been rough! Of course, it's never fun when he's away, but when he goes overseas it makes the trips feel so much longer because I can't just call him up and say hi or even send a text unless he has wifi at that moment. There's been a lot of days this trip that we didn't talk at all and just got one or two texts in before the other person went to bed or started their day (the time zones are almost exactly opposite). Of course, I'm always glad when he gets to visit and explore cool places, but at the same time, it's so hard not to feel jealous when I see and hear about all the amazing sites and experiences he's having while I'm at home alone taking out the garbage, cleaning the house, and re-litterbox training the cat that's decided she'd rather just go on the floor next to the box instead of inside it. Perfect.
Confession time: I actually had my first meltdown in a while last night when I was trying to open a jar of spaghetti sauce for dinner. Spaghetti sauce!! I couldn't get the jar open to save my life and after much shaking and banging, running the lid under hot water several times, I just burst into instant hot tears that welled up so quickly it took me by surprise. I just stood there, holding the jar, shoulders shaking with sobs, while both cats stared at me. I ordered myself to pull it together while I tried one last monster twist that finally opened that damn jar, but I continued to sulk around the house while I cleaned for the rest of the night.
That being said, I will be beyond happy to have Todd home in a matter of hours. I need that sunny face back in the house.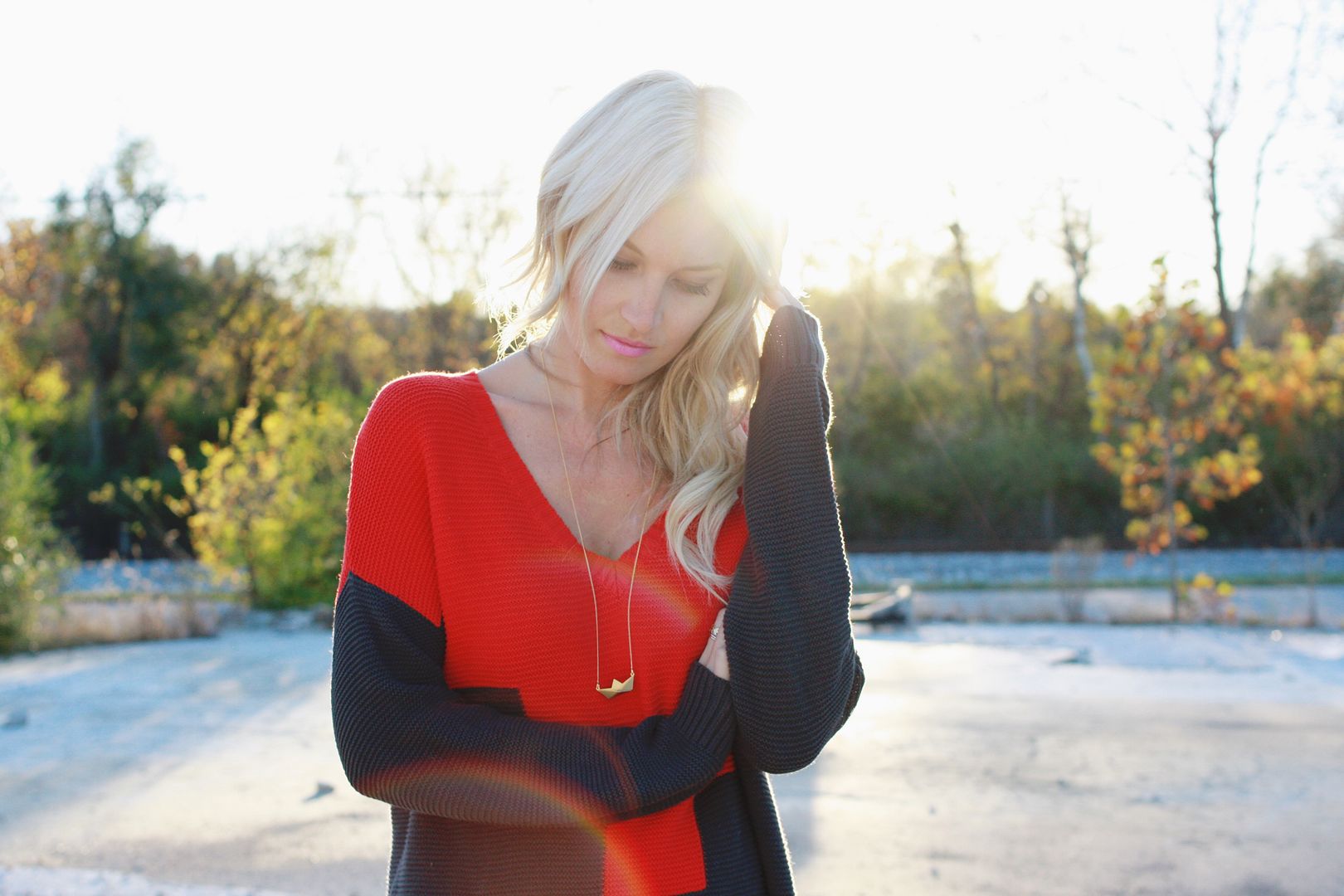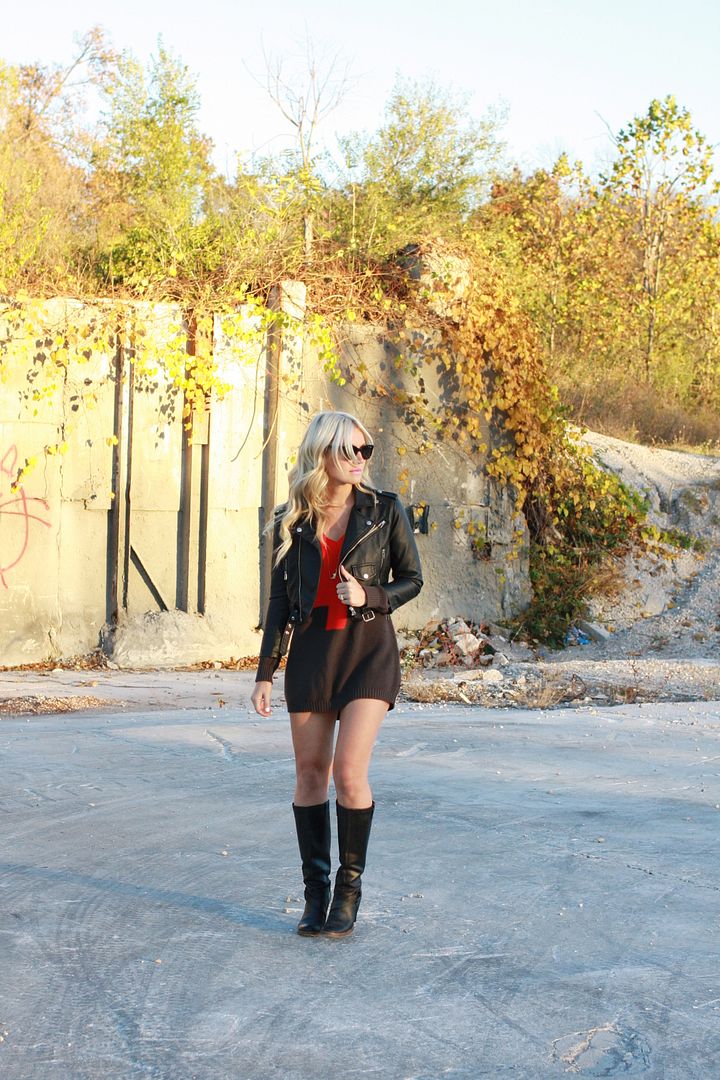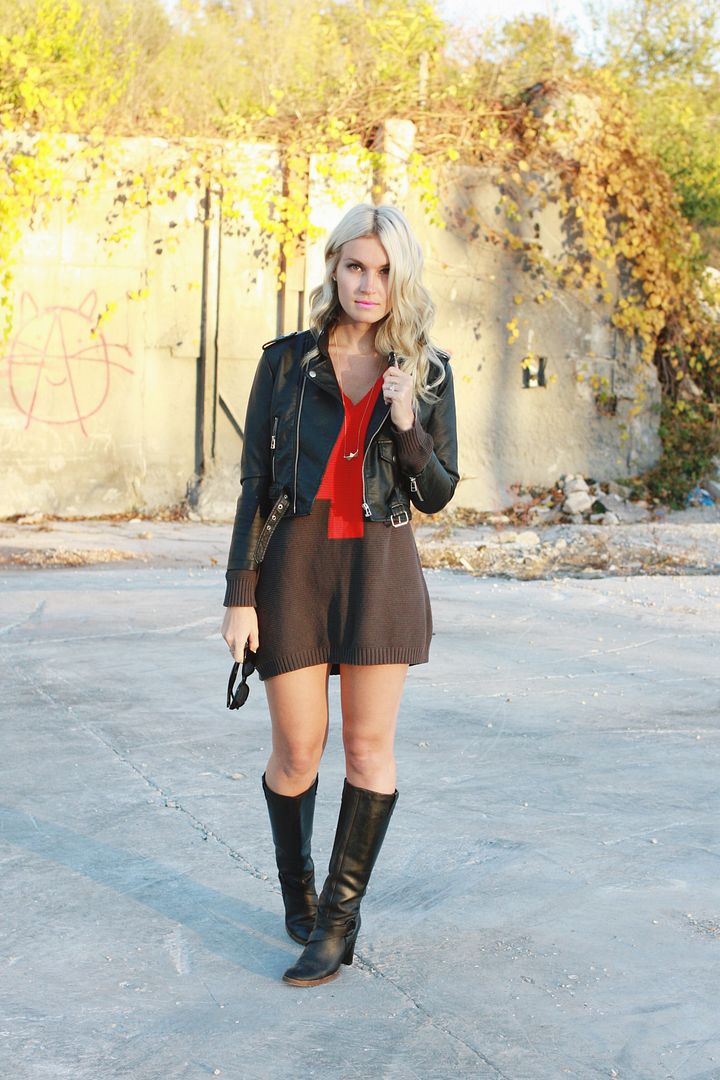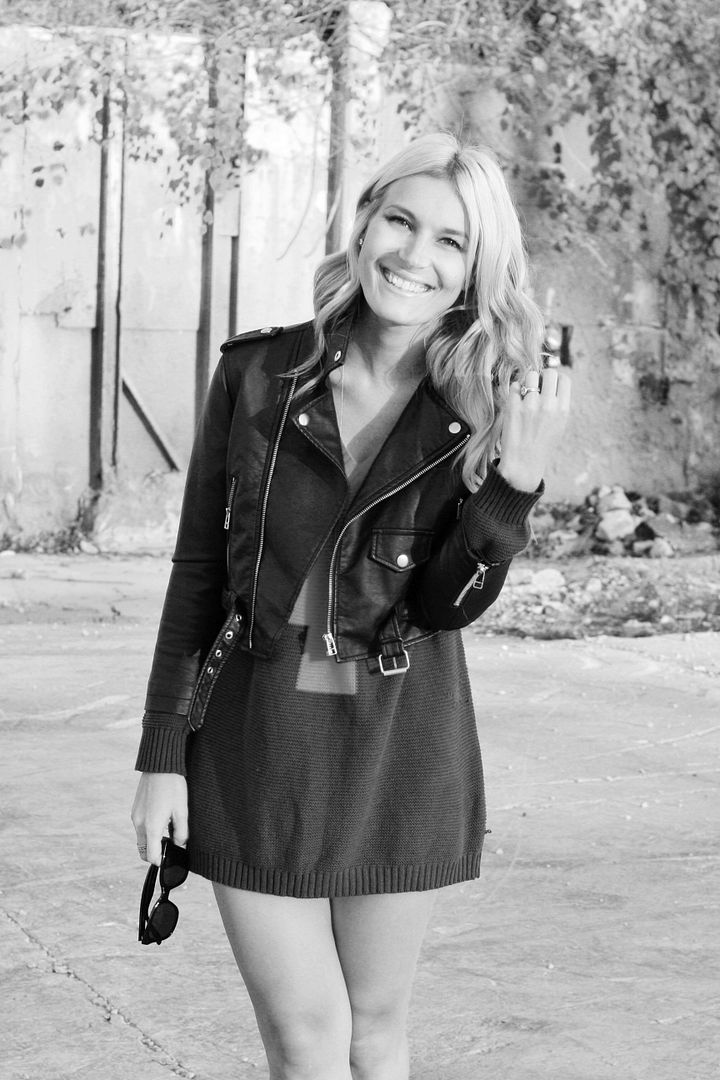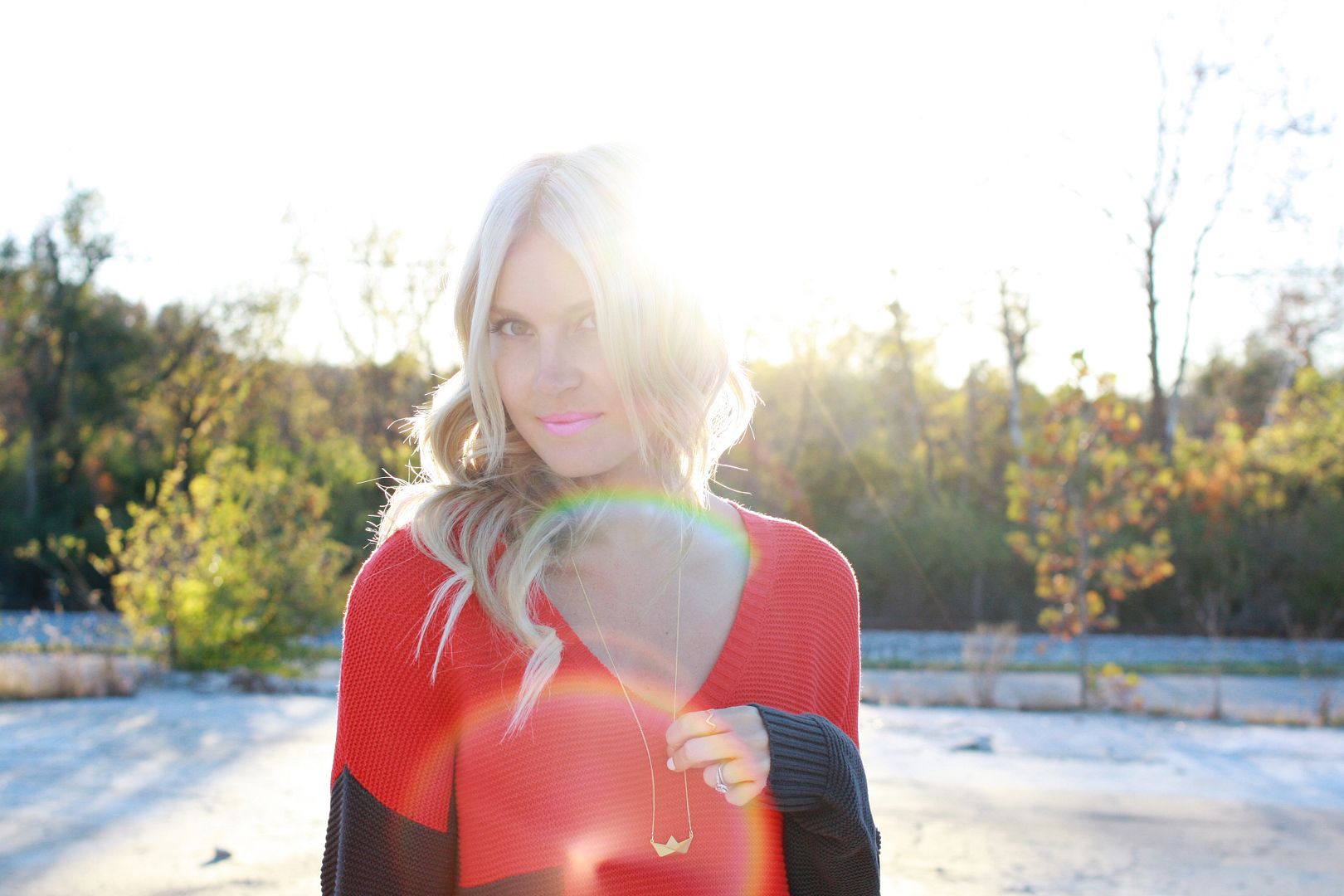 Sweater/BCBG, Boots/Aldo, Jacket/Nasty Gal, Jewelry is c/o Shlomit Ofir
I've felt like I'm about to jump out of my skin the last few days in anticipation so I'm really hoping there are no delayed flights or I may have another spaghetti level cry tonight. Wish me luck and on-time arrivals!