I always get asked, "So what did you do with Todd while he was home?" and for some reason that question seems to stump me. We are pretty much home bodies for the most part anyways, but I think the fact that my mind goes blank when people ask what we did just underscores how much I don't really care about what we do together. I'm just so obsessed by the fact that he IS home, any activity is a cherry on top. The time always goes so fast, but we always try and fit in a few brunches (some out at our favorite spot and some at home), park visits, Stringray rides, and couch surfing with the fur babies while watching a few favorite shows. It's the little things like that I miss the most when he's gone.
I was having a pretty hard time with the distance of this lifestyle over the past few months, but I'm trying to get my attitude back in shape and change my thought processes to think more productive and healthy thoughts. I think it's been helping me so far since I've dealt better during the most recent trips.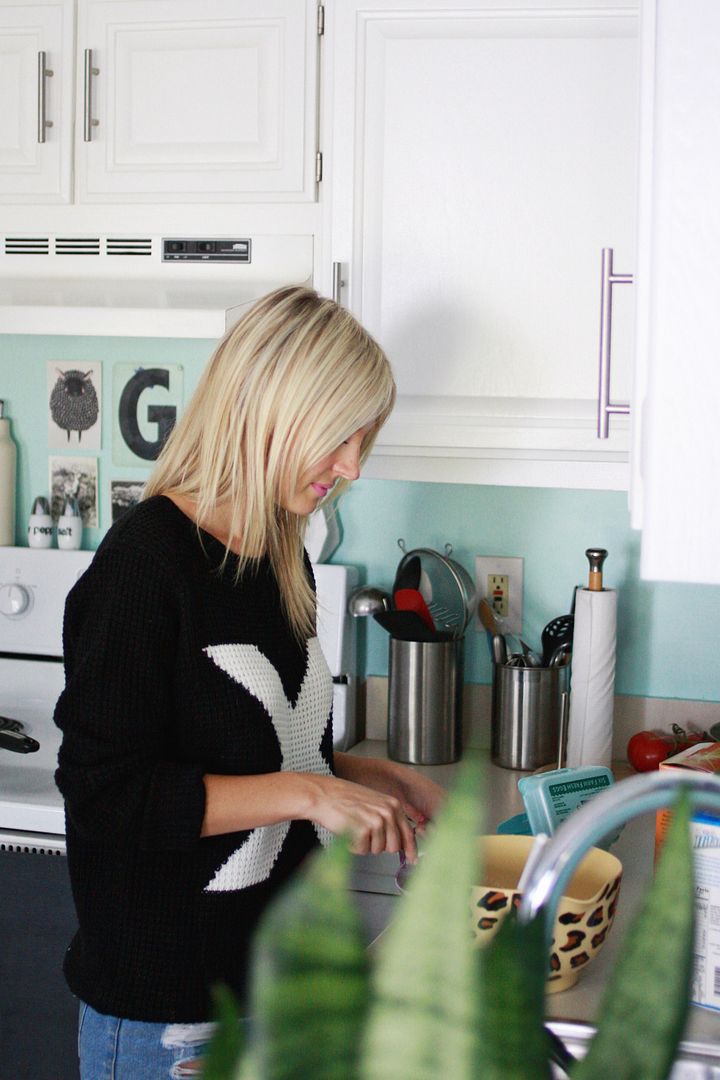 Right now the band is in India so we've been texting when he has internet (there's an app called Viber that's great for texting and calling overseas) and watching House of Cards episodes at the same time to try and feel connected. Todd staged some surprise roses for me before he headed for the airport and I love it when he leaves me with a present or little notes. I keep all the notes and place them around the house so I can see them throughout the day. Unfortunately, their current city's hotel doesn't have the best internet so it's been a few days since I've gotten in a good conversation with him. Sigh. Just a reminder if you have a love that isn't always with you, you're not the only one who has all the emotions and frustrations that go with it. Hang in there. I feel ya.