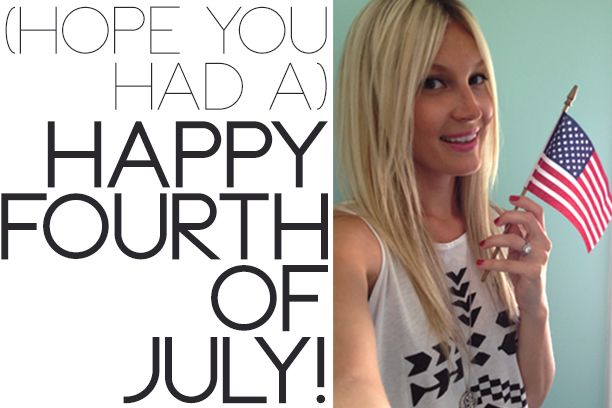 Hope everyone had a great holiday yesterday! I got to hang out with a bunch of my most favorite people (and their adorable babies), and although we got rained out for a bit (it was even hailing at one point-yikes!), we still had a blast. The only sad thing was that Todd was out of town for a show in Canada, and I always especially miss him when he's absent for holidays. It's not that I don't have any fun, of course I do, but there's always a little twinge of sadness when I know it could be that much better if he was joining in on the activities too. We carried on without him though and played yard games and ate ourselves sick on all the American food staples.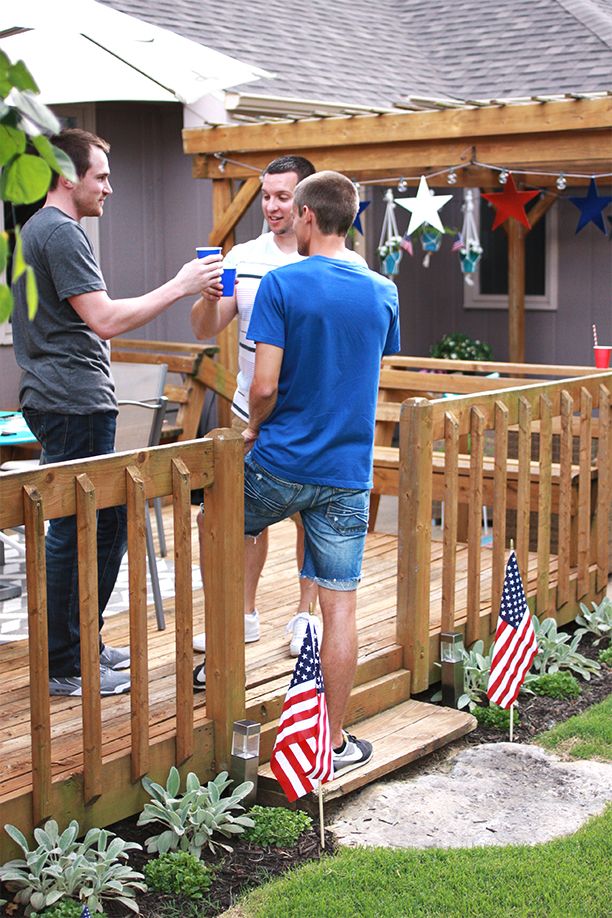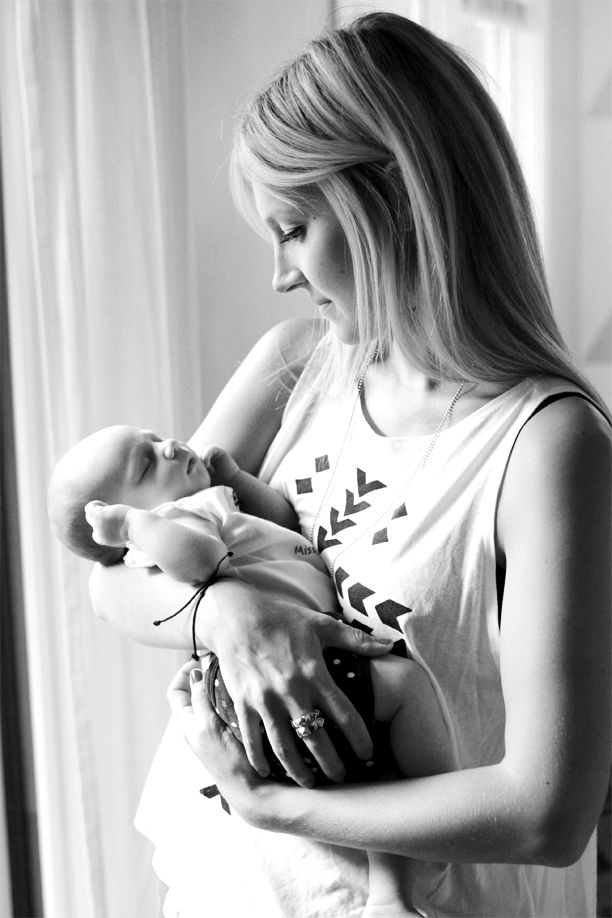 That precious baby's name is Brooklyn and she belongs to my friends Candace and Tim. I think I have extra leg and arm muscles from bouncing her to sleep for an hour-so worth it though, she's such a doll.
For some reason, I especially miss Todd when I have to watch fireworks alone- I guess that's because (in my mind) fireworks are supposed to equal snuggles on a blanket with your guy, so it's not the same when it's just me with a belly that's way too full of potato salad. I bought red and blue glow bracelets for the party, and I made Todd take one to wear up in Canada at the same time so it would feel like he was a part of the party. I mean, what's more romantic than international lovers and their rave apparel? Nothing.