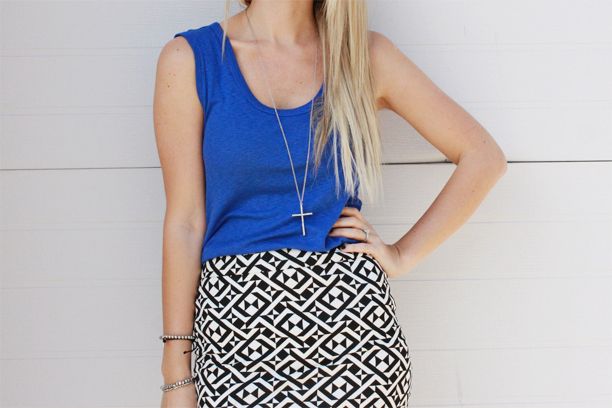 Who would ever think that a mini skirt would be comfortable? Well, when they are when they are made out of mostly spandex! I could probably go for a run or work out in this geometric number (although squats or leg lifts would definitely be out).
Sunnies/Forever 21, Tank Top/Michael Stars, Skirt/Forever 21
It's always a plus when clothes are comfortable. I mean, I'll endure shoes of nails for a certain amount of time if they are cute as a button, but I do love my stretch cotton and fuzzy furs as often as possible.
Hope you have a comfy cozy weekend!