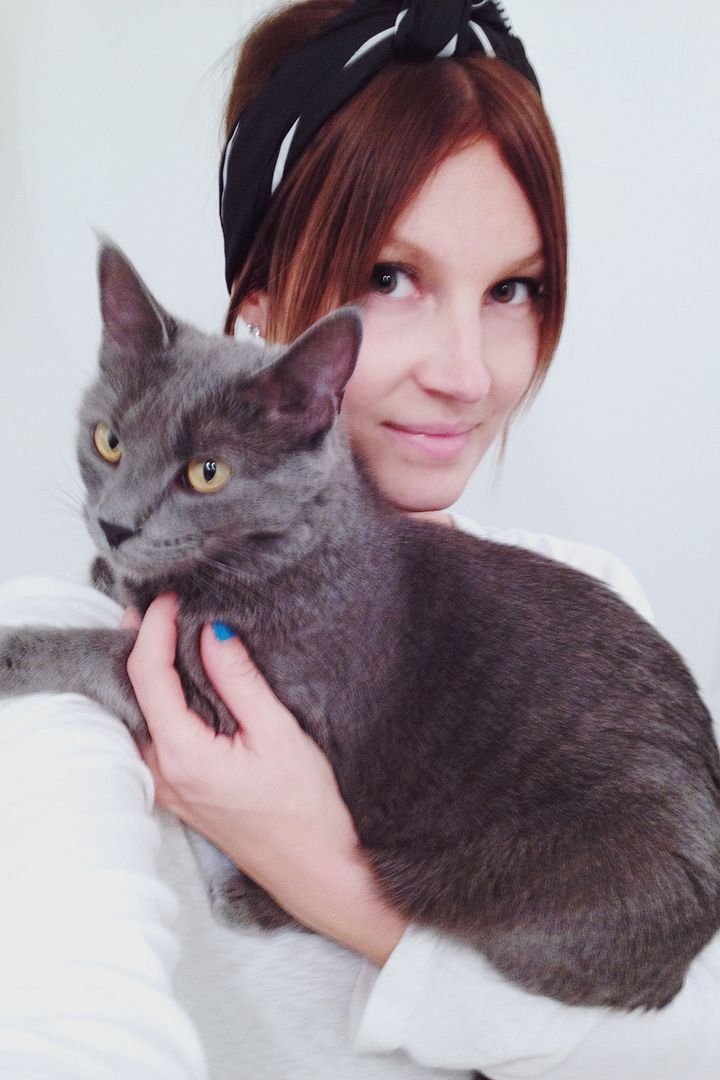 So, this week has been a little rough for me. I'm coming to the end of my 60 day intense nutrition plan (the anti-candida diet), but I just have felt super food cranky and it looks like I'm not going to be able to go back to my normal eating plan any time soon. Usually Todd is the guy that listens to my silly complaints and lets me cry when I need to, but he's been in India this past week and we've only had limited text conversations when the time differences match up.
Anyways, all that to say that I've been really trying to look for the sunny spots in life and play the Pollyana "glad game" when I get down, and this week's award goes to my furry baby Charlie. She's such a sweet girl most of the time already, but this week she's been extra cuddly and always wants to be where I am, sit in the same chair, or crawl under my covers when we go to sleep and purr next to my stomach.
I'll have to tell you the full story of how I ended up getting her sometime, but even though she's pretty shy when it comes to people she doesn't know, she's worth her weight in gold as far as this lonely little band wife is concerned.
Time for bed- we've got some covers to snuggle into and dream of when our favorite guy comes home in just a few more days…