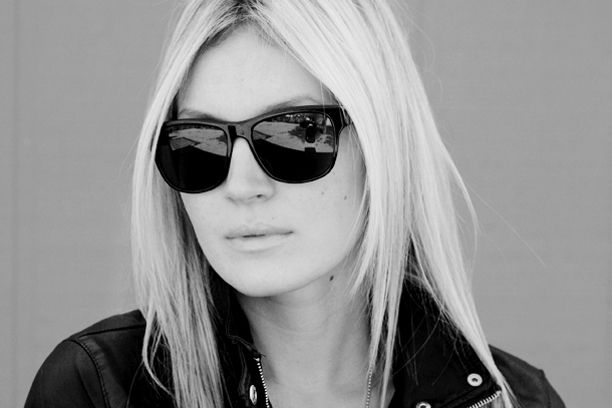 With dandelions and daffodils right around the corner (fingers crossed for that!), it's always exciting to see the stores stock up on colorful happy hues and return shorts and tank tops to the shelves. As encouraging as those spring sights are, the end of winter is also a fantastic time to find winter apparel at bargain prices as the stores shed their heavier items. I was able to snag this faux leather jacket on a clearance deal this year, and I was happy to add a longer BLJ (black leather jacket) to my collection. I also try and shop for boots online at the end of the winter season, and I have my eye on a few pair that are dropping steadily in price. Although you only see the tops of them here, I got this great pair of Steve Madden wedge boots for a steal last March. Score!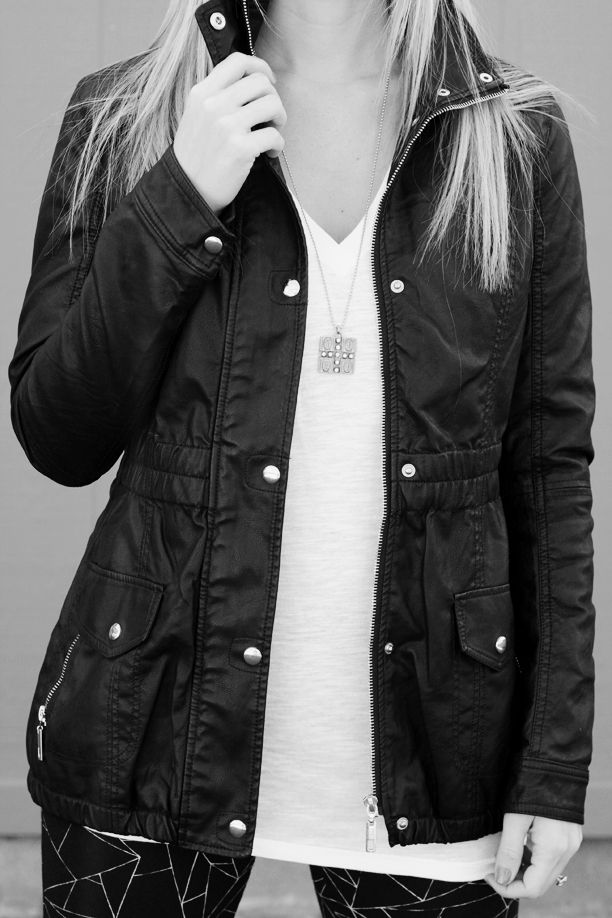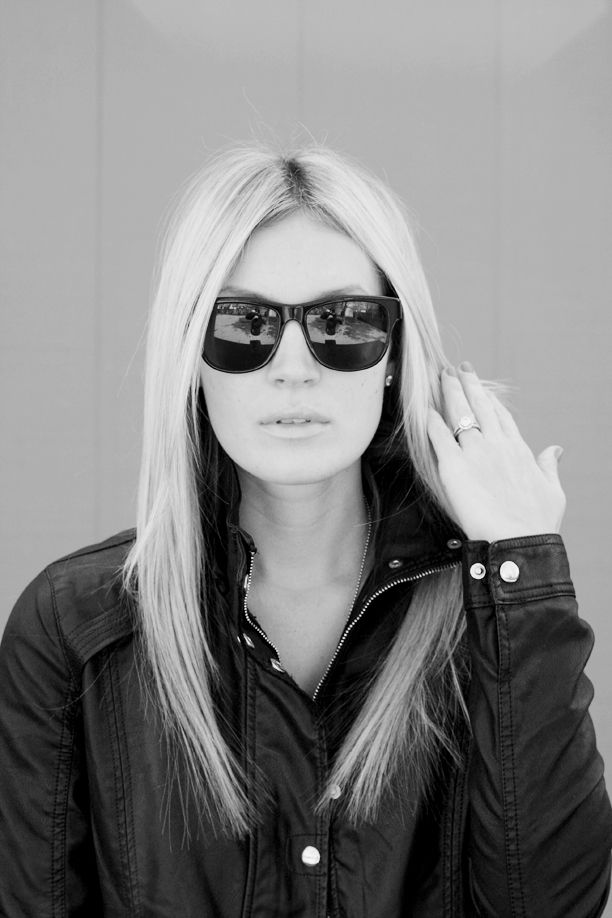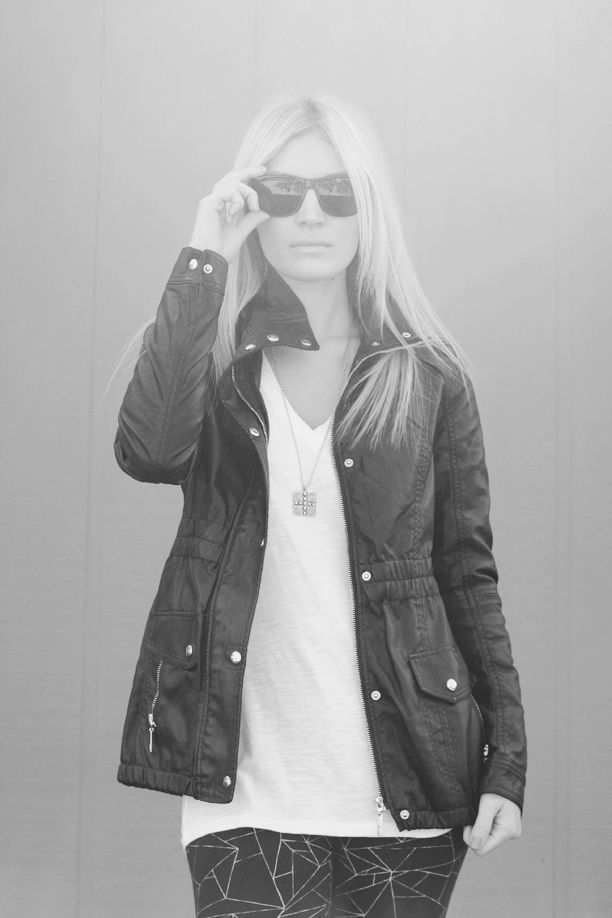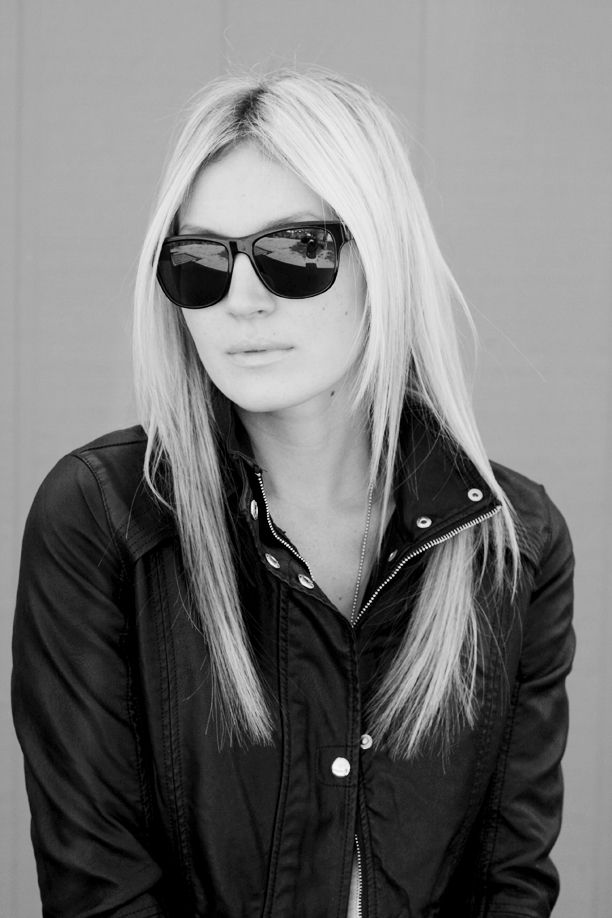 Sunnies/Burberry, Jacket/Forever 21, Leggings/Forever 21, Necklace/Virgins, Saints, and Angels
We've talked before about how obsessed I am with leggings, so it's no surprise that I love these geometric tights. Leggings and triangles? Sign me up!