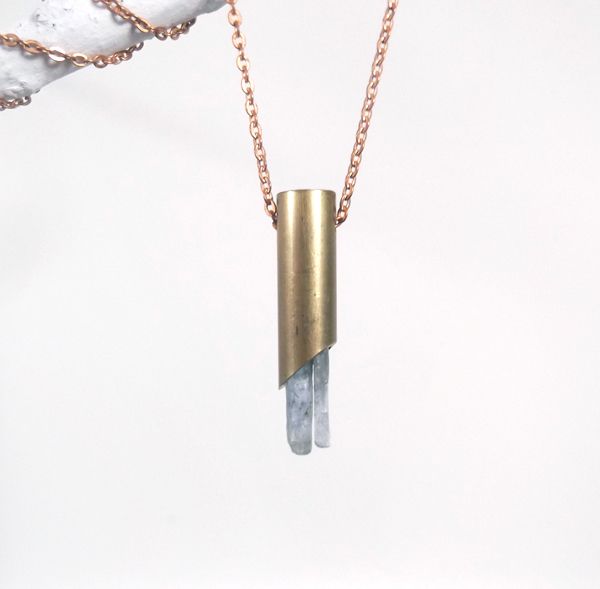 One of the things I've really enjoyed about blogging so far is reading the kind comments that you guys have left and clicking around on your blogs to see what your worlds are like. A few weeks ago I was doing just that when I stumbled across Danielle's blog Dinosaur Toes. She happened to be posting pictures of her recent jewelry creations and I was so blown away that I immediately asked her if I could share a few of my favorite pieces here on The Band Wife.
I'm probably not going to score any feminism points by admitting that I've used my lady charms to prey on Todd's guilty conscience and score some presents in return for him traveling a lot. Done it before, will again. But maybe next time I'll ask for one of Danielle's pieces, I mean, how rad are these?
From top: Kyanite and angled brass necklace/Pyrite and brass ring/Aluminum Arrow Cuff Bracelet/Pyrite crusted ring
Danielle makes all her creations with the support of her parrot Flojo by her side. I totally understand as I tend to consult Charlie with all my design dilemmas and feedback questions as well. Head on over to the Dinosaur Toes store and shop around to see the rest of the cool treats she has. Thanks for sharing your work with us Danielle!