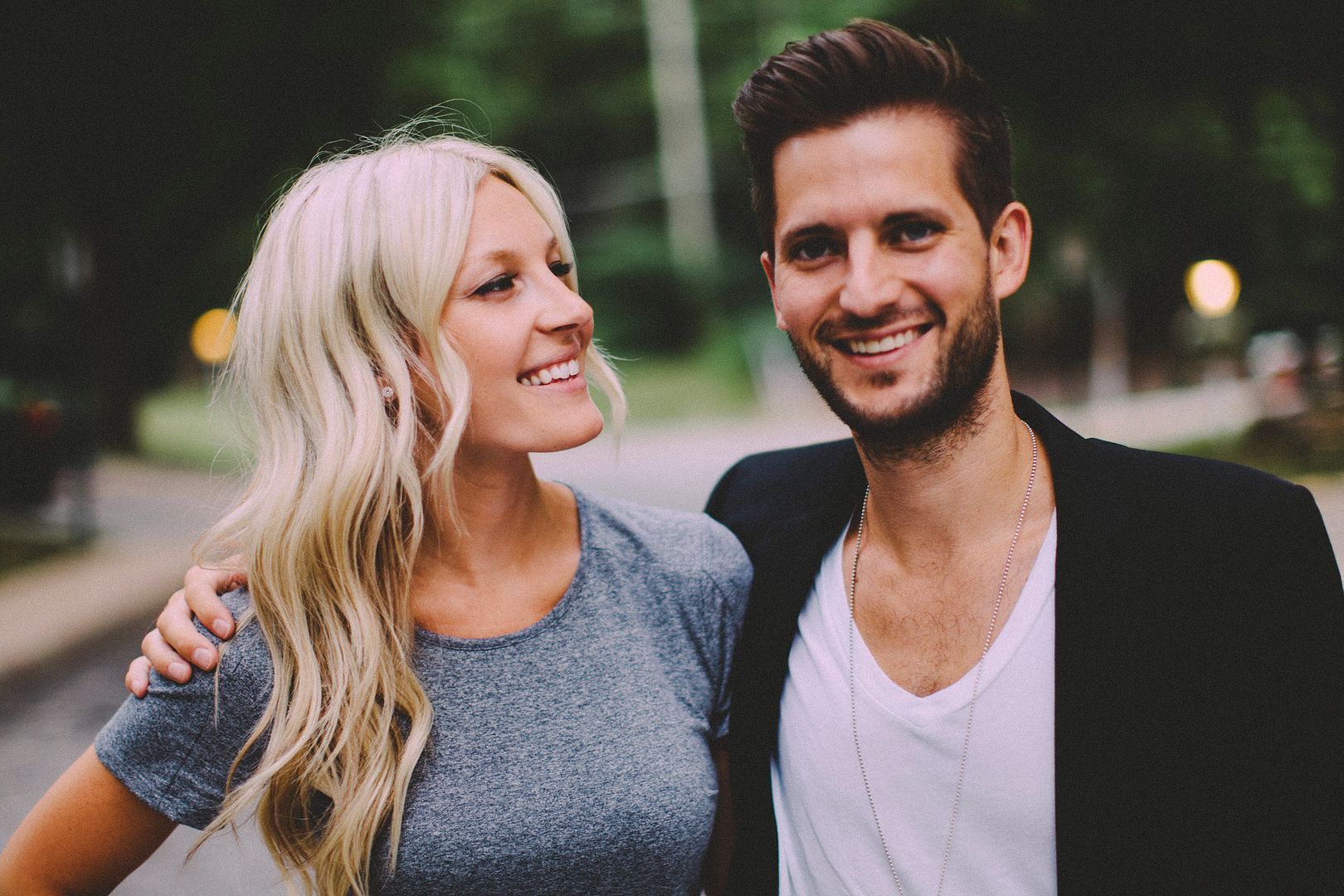 Last week (on July 9th) Todd and I celebrated our 3rd wedding anniversary. Apparently, the rule is that you are only called "newlyweds" for the first three years of our marriage, so I guess we had better use the term as often as possible this year. I'll probably try and say things like, "Oh we're newlyweds and SO in love!" at restaurants, hoping to get a free mozzarella sticks appetizer. Can't a young newlywed couple get a complimentary order of garlic knots around here?? Sheesh.
Our road to being together wasn't exactly a smooth one, I was the unhappy victim of unrequited love for the first four years, but I would do it all again if I had to (but seriously, please don't make me!). Since I had already known (and been in love with) Todd for eight years by the time we got married, I have to say that the transition into married life was pretty easy (read more about our wedding here, here, and here). I mean I had to redirect my mail and get a name change, but there wasn't much else different from before we got married. We already knew each other so well that sometimes I would make it a game to try and find things that he didn't already know about me. The only one I ever surprised him with was the fact that I ritually ate a Red Baron pepperoni mini pizza every Friday night like clockwork. He was usually gone on the weekends, so that was new information. Other than my mini pizza propensity, we were pretty familiar with each other's habits and flaws.
Three years later, I still know what he's about to say, what joke he's about to make, what object on the floor he's about to kick across the room to try and land in someone's cereal bowl- but I love it all anyways. No one makes me laugh like he does, continuously challenges me to be a better version of myself, or makes me feel as safe and secure when all hell breaks loose around us.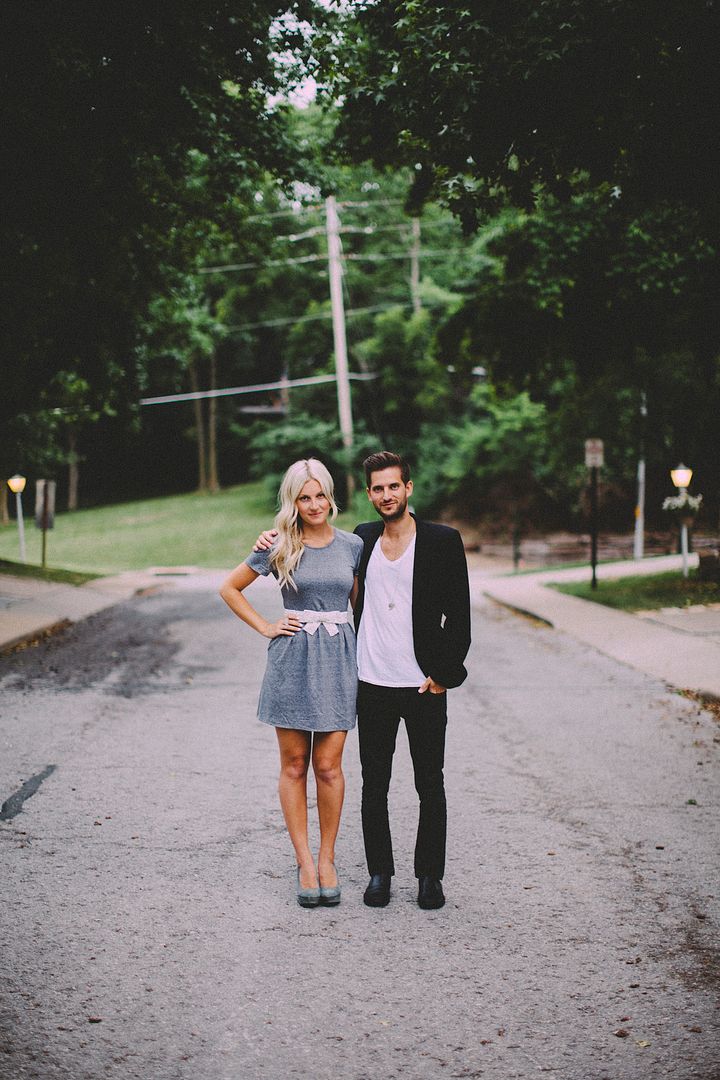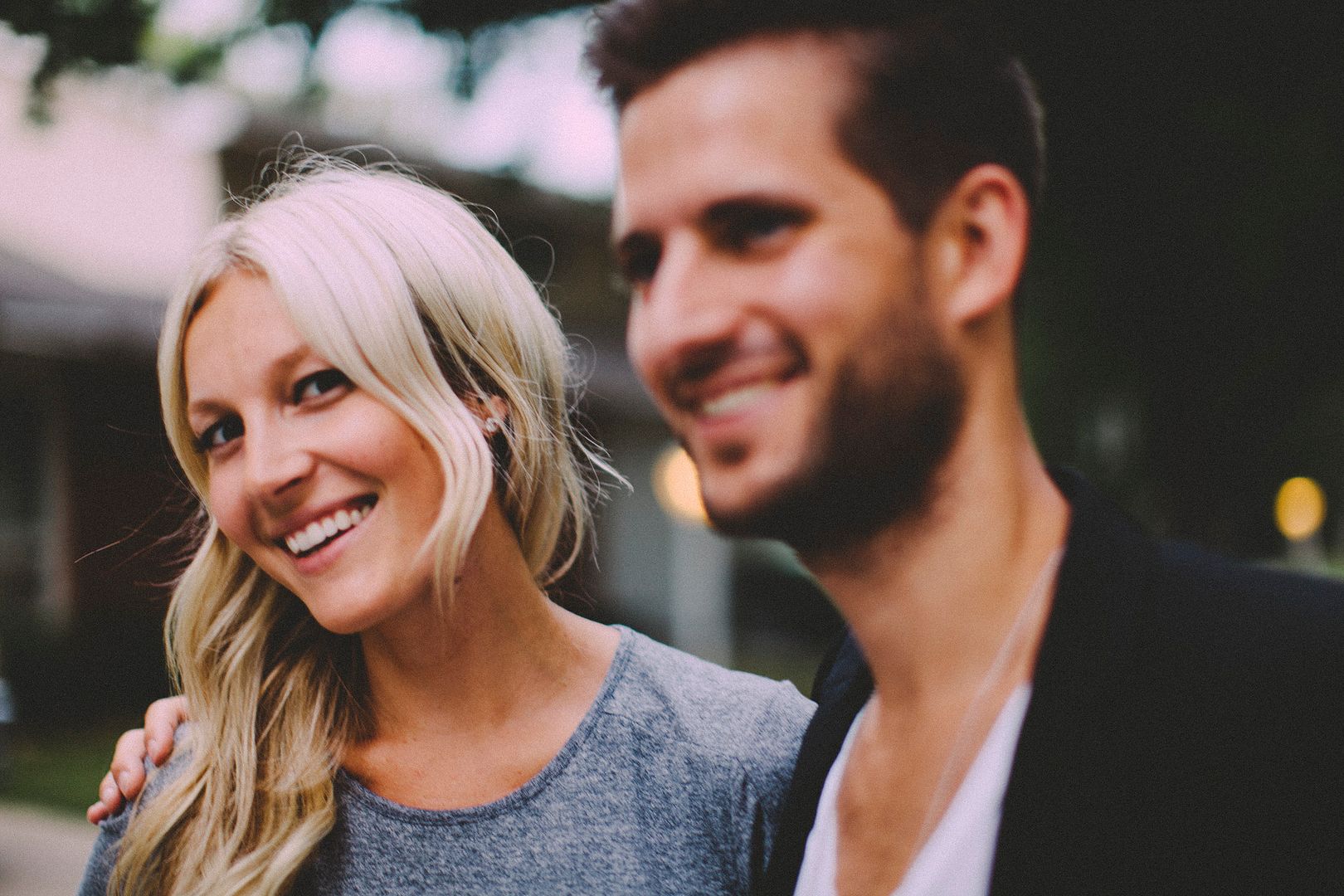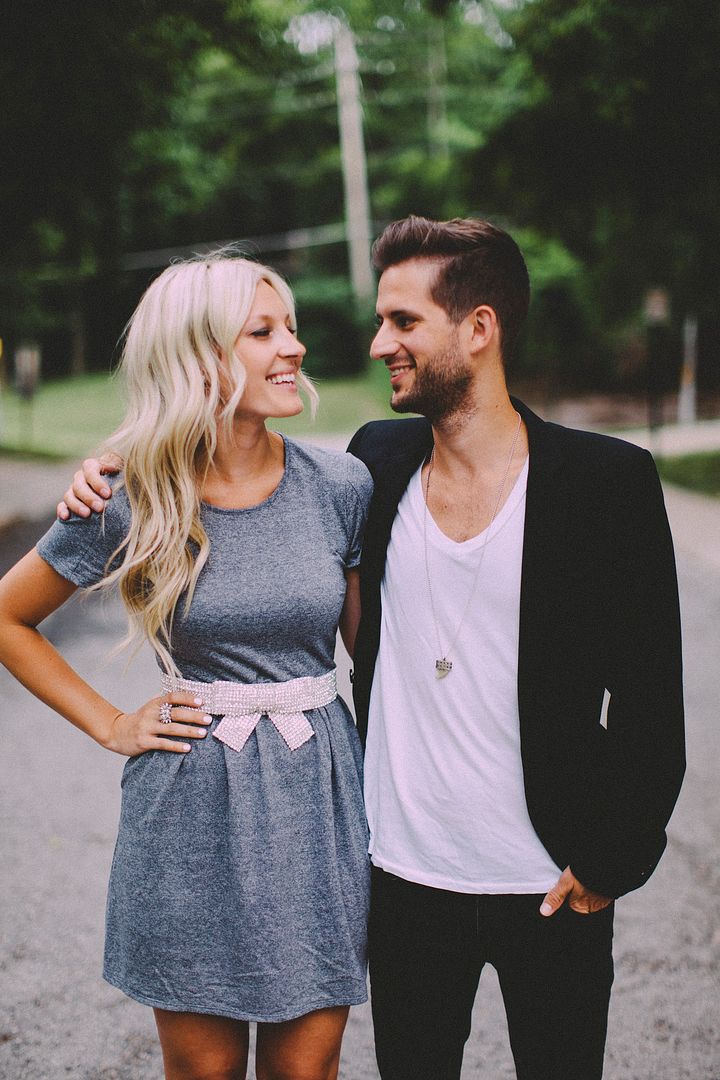 Photos by Ryan Strong
We celebrated our anniversary this weekend in Kansas City, and we snapped a few pics before heading off to a dee-licious dinner with our pals. I started a tradition of wearing the crystal bow belt that I made for my wedding dress on every anniversary, and I'm still totally in love with the idea. It would be a little cray-cray to keep the actual dress and wear it out for Mexican food each year, but the belt is a lot more doable and I'm as obsessed with it as I was back then.
Oh yes, and the guy from the wedding. I'm still pretty obsessed with him too…