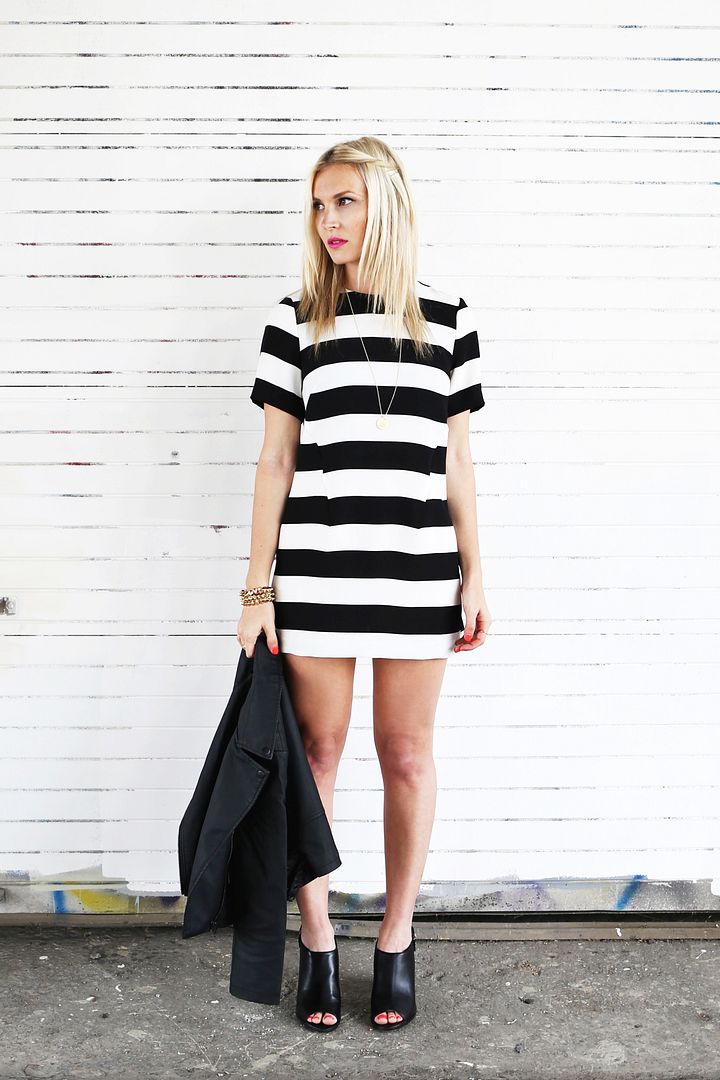 When people talk about "dress for the job you want, not the job you have," all I can think is, "well, I guess I'll just dress normal then because I already have the job I want!" The life of a professional blogger has its pros and cons just like any other job, but one of the perks is that I get to dress in kind of whatever I feel like each day. It's pretty different from the previous two jobs I held before this one as a server at a Mexican restaurant and an admissions counselor at a University. If I never have to wear a tequila t-shirt or conservative office clothing again, I'll be extremely grateful.
Anyways, the level of dress for a blogger varies day to day based on what is happening at work, so I usually dress accordingly. Days with mostly spray paint and power tools on the agenda call for a bit of a different look than a photo shoot or video day. When I do need to pick out some sort of put-together outfit to wear, I most often go for a black and white motif (usually stripes are involved) with a moto jacket or some other layering on top. Also, even on my weekdays I love a heel, but I usually only go for chunky heels at work so I can still run around town supply shopping if I need to. These outfit picks from ASOS are a perfect example of my go to look and they are definitely pieces that I can mix and match throughout my wardrobe for the rest of the year (plus I'm a sucker for sites that have free shipping both ways—it's like online candy to me!!).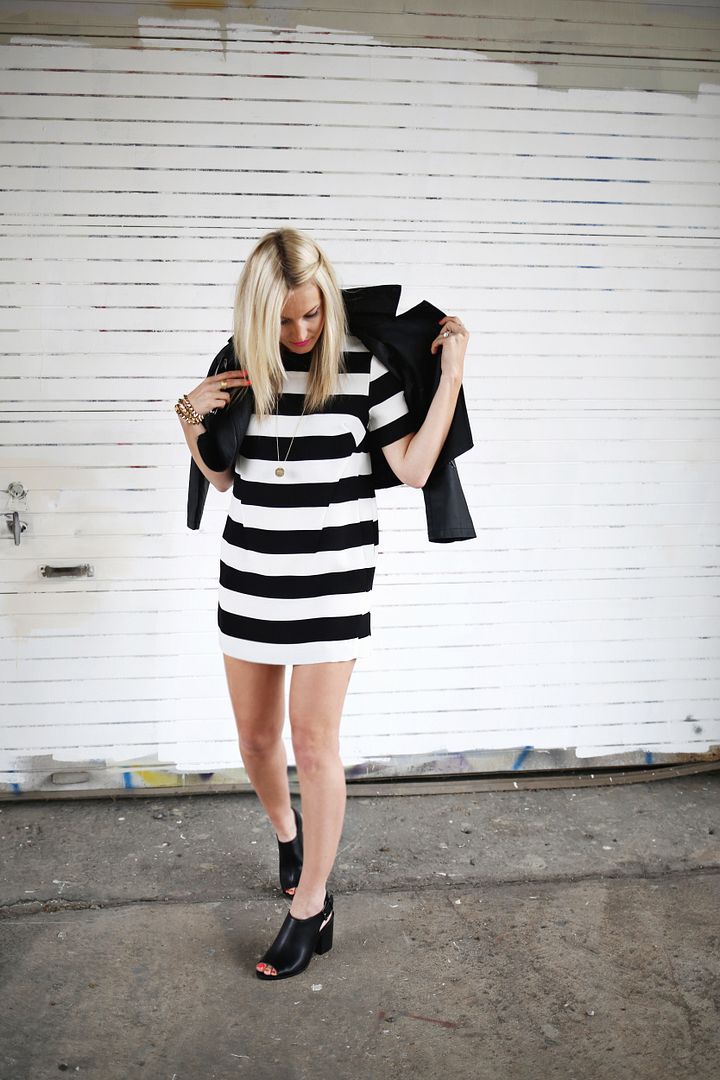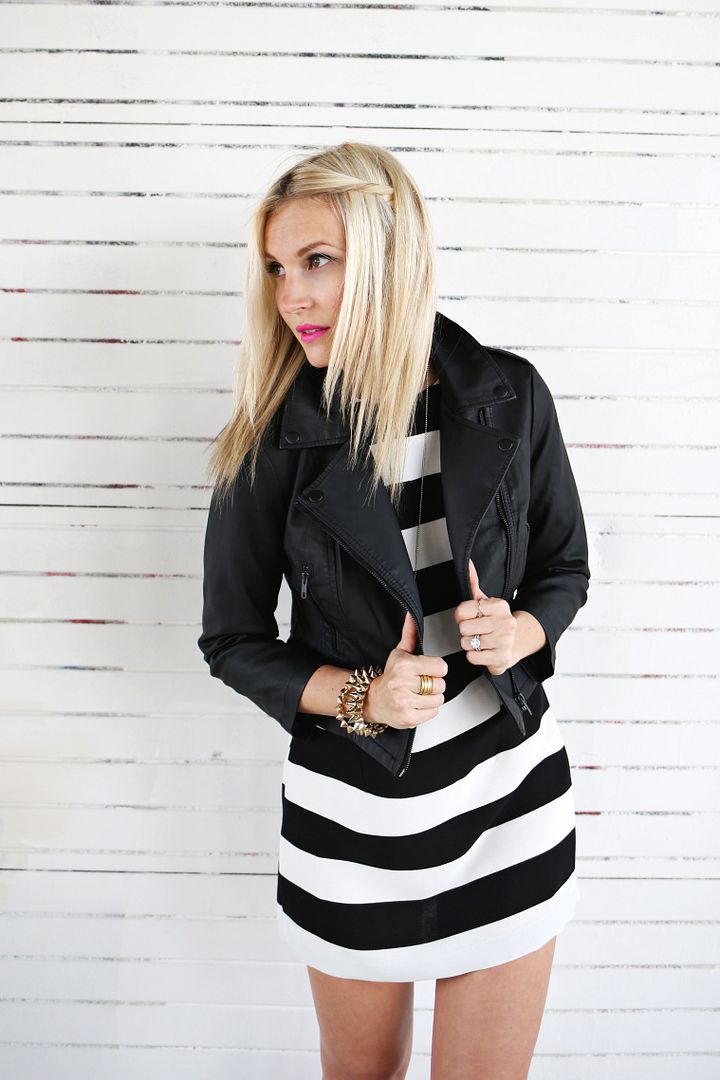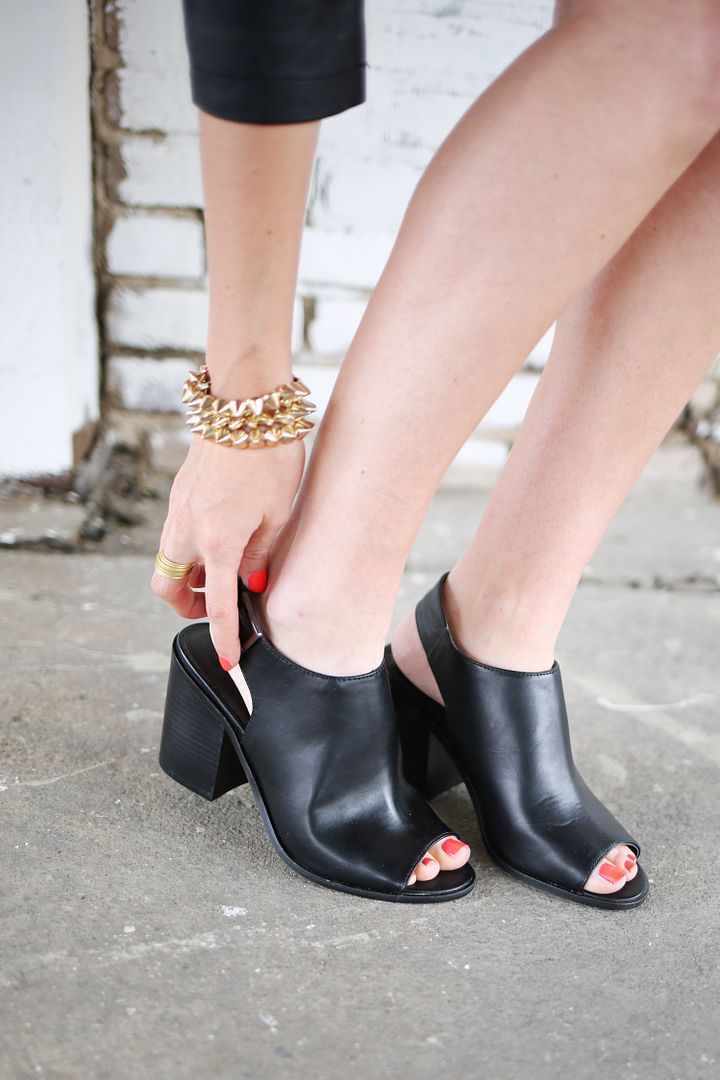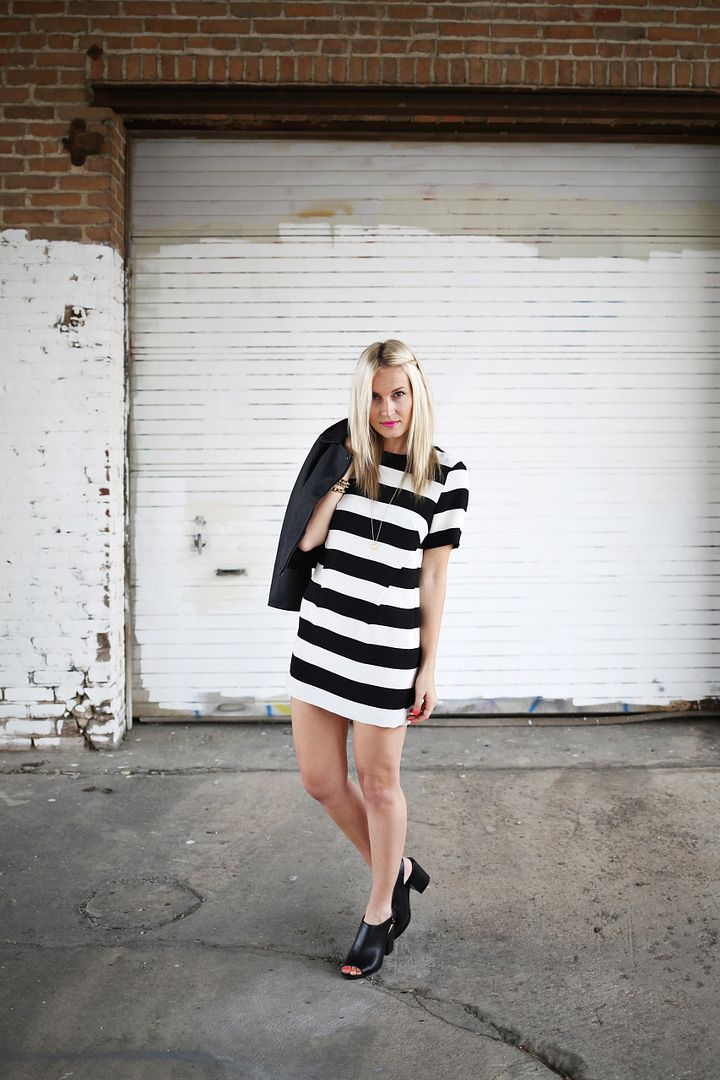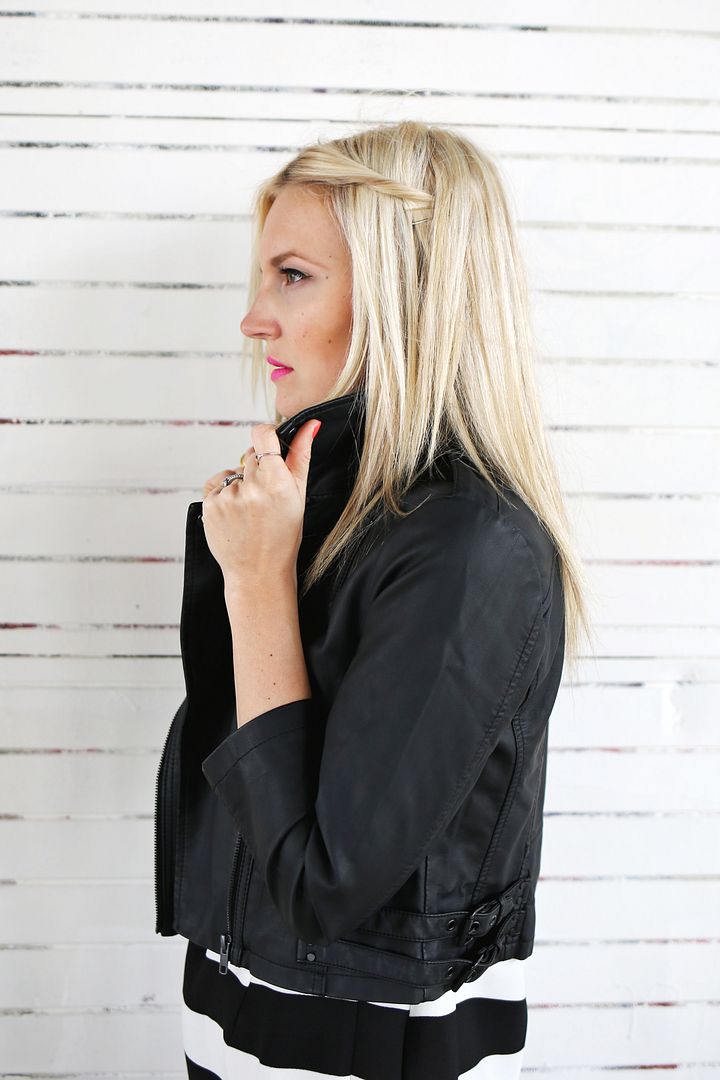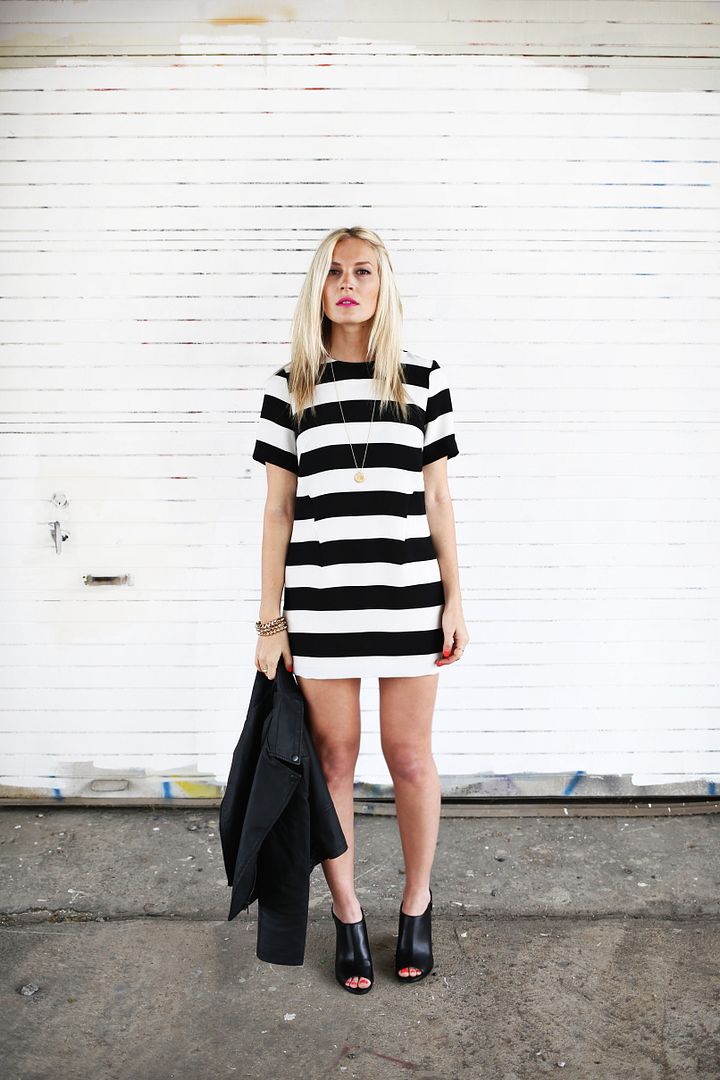 Dress, Jacket, and Shoes c/o ASOS
Todd and I feel so lucky to both have what we would consider our dream jobs at the moment. I think that knowing what it feels like to hate every second of previous jobs really gives me a perspective and appreciation for where I'm at now. Plus, I don't leave this job reeking of salsa, so that's a big positive for me too. If you feel stuck at a job you hate, keep your chin up! Everyone has to go through those at some point, but just keep your passions alive because you never know what's around the bend. Maybe it's an exciting new career with an awesome wardrobe to go with it!