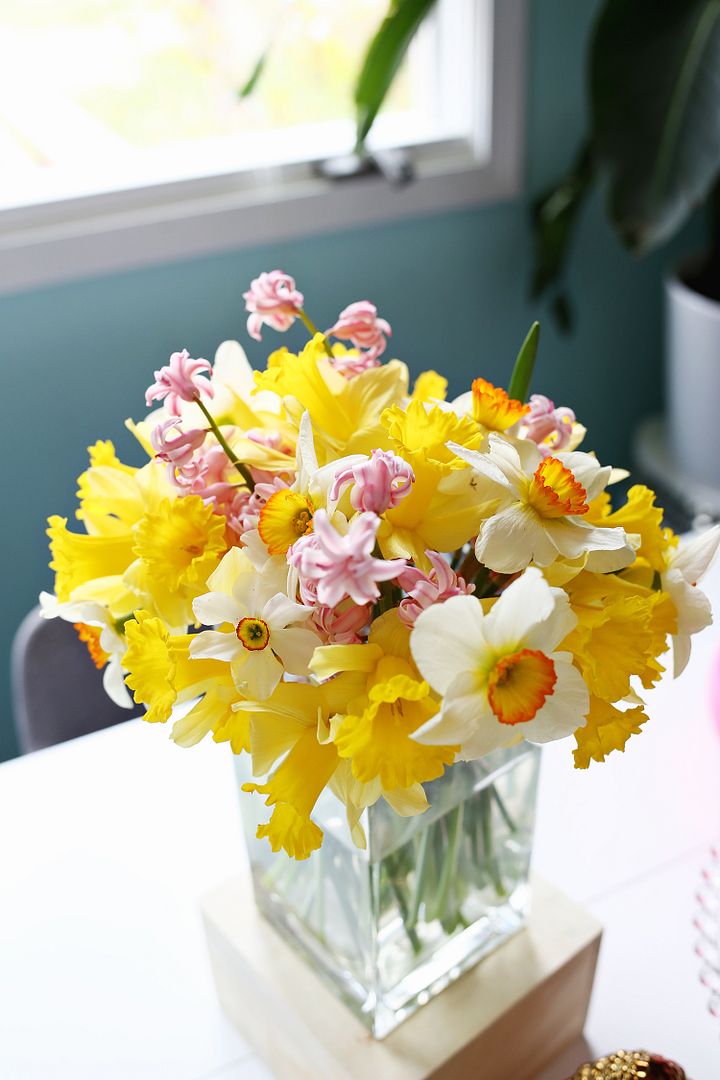 Ever since I moved out here to Springfield in 2003, we've had a little tradition of doing Easter brunch with our local friends that are also too far away from their families to make it home for the holiday. I will always miss and treasure the Easter breakfasts at my grandparent's house growing up, but I've come to really enjoy this new tradition and the different friends that have come to brunch through the years.
This year, I made a hash brown casserole and tried a new quiche recipe and they both turned out really well! Well, I was too busy running around like a hostess-chicken-with-its-head-cut-off to really even taste my food, but I heard lots of good things about them and so I'm looking forward to the leftovers! I think they also turned out pretty good because I watched "Easter Parade" while I made them the night before and sang all the songs while I stirred and what not. Quiches can totally feel that sort of vibe.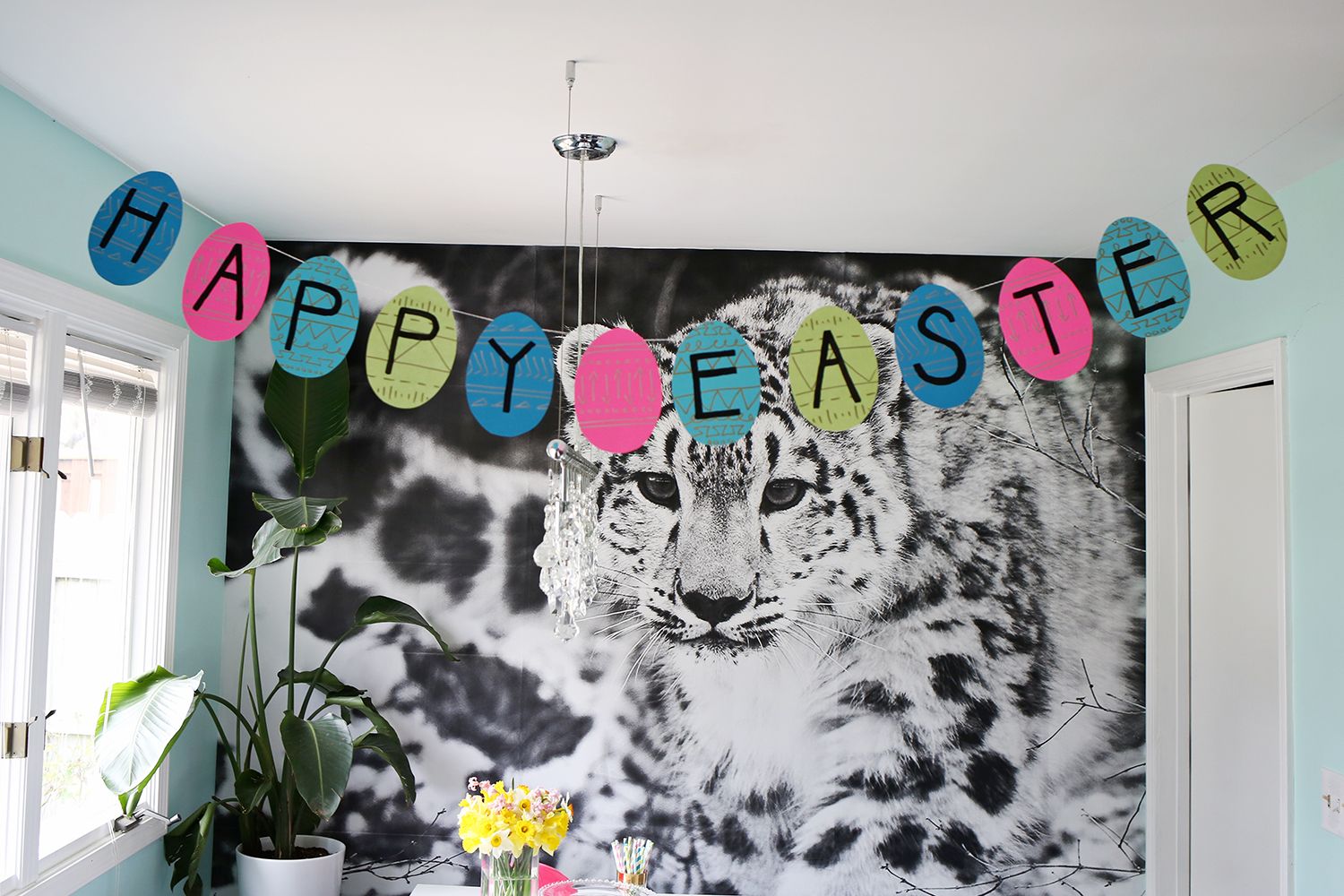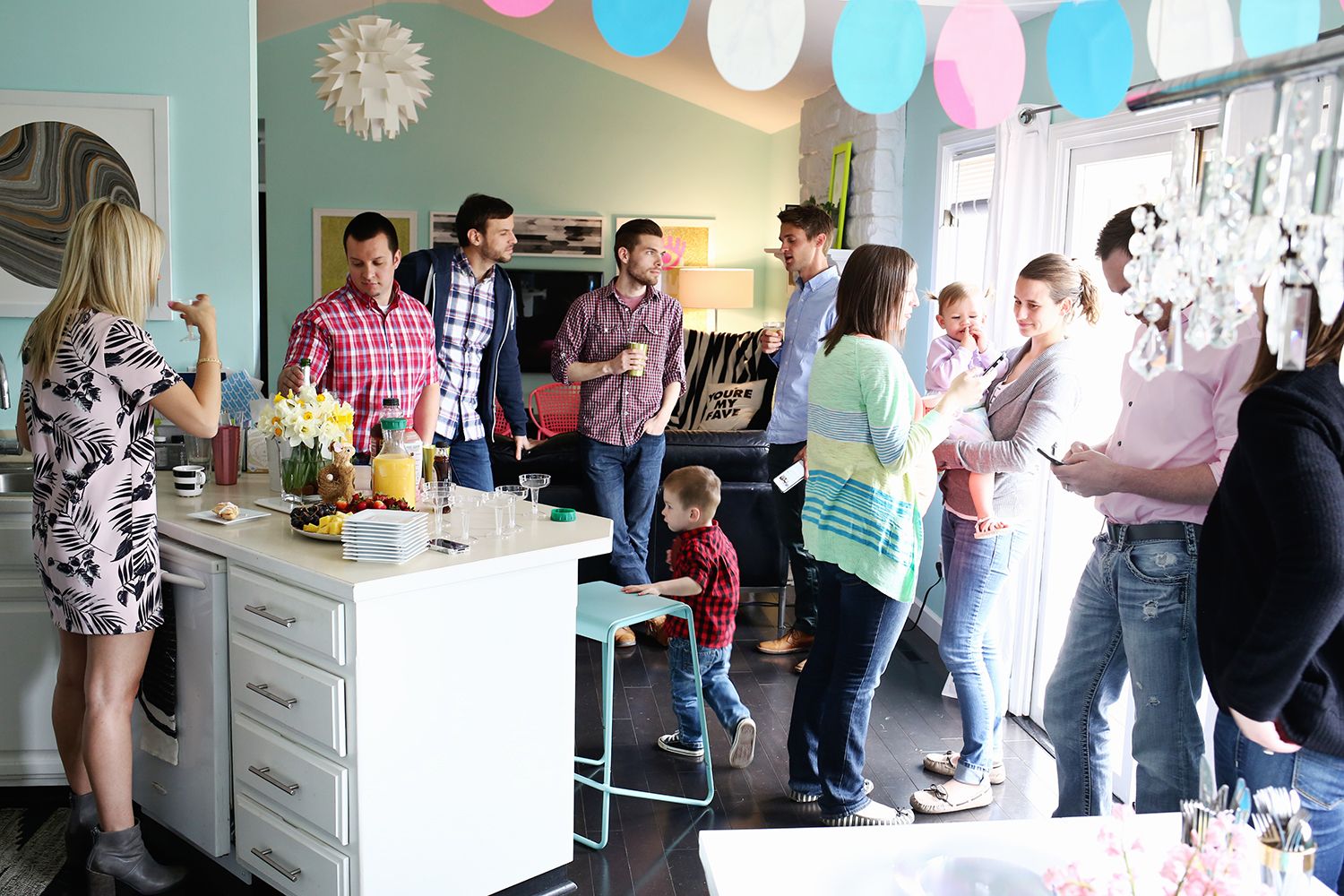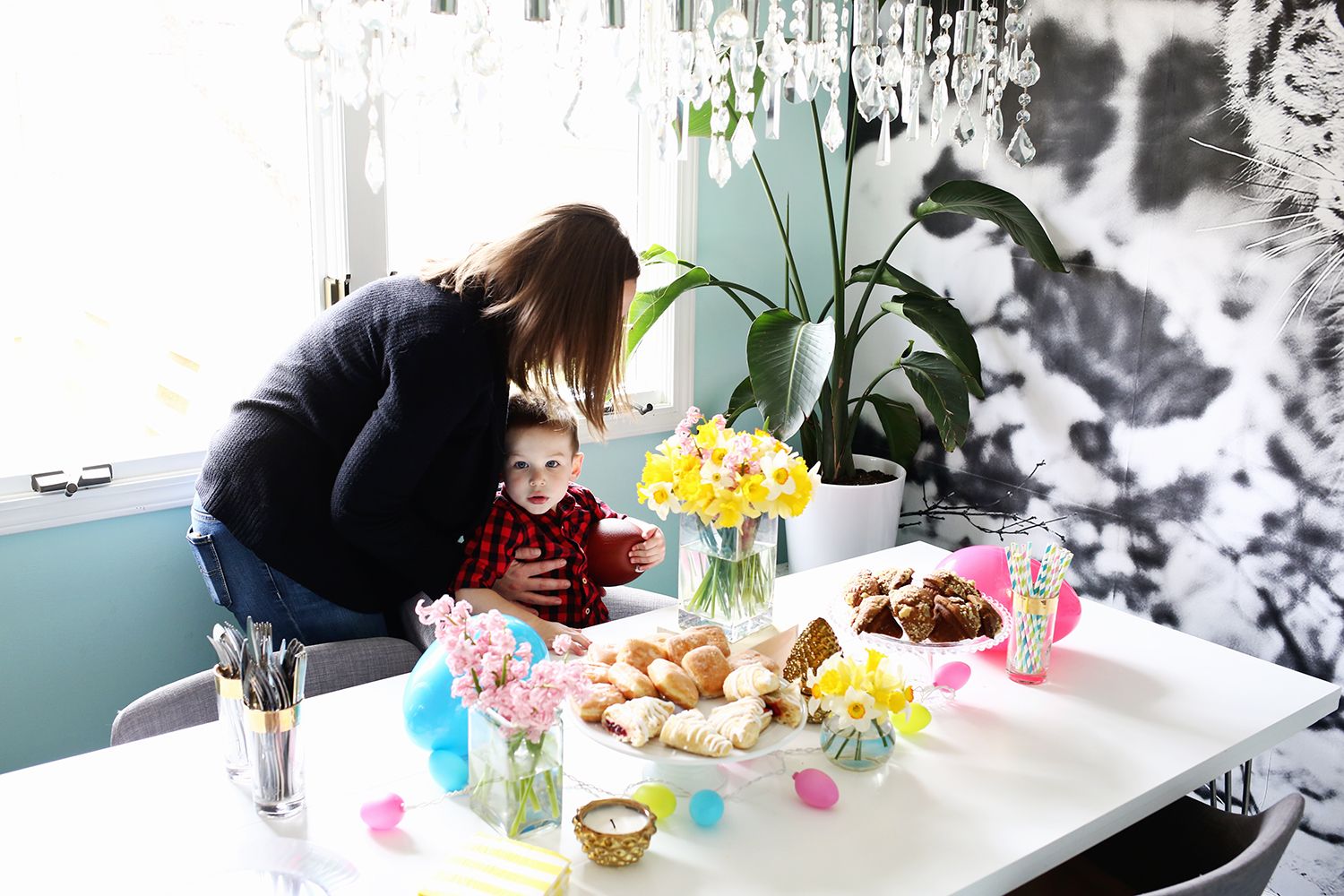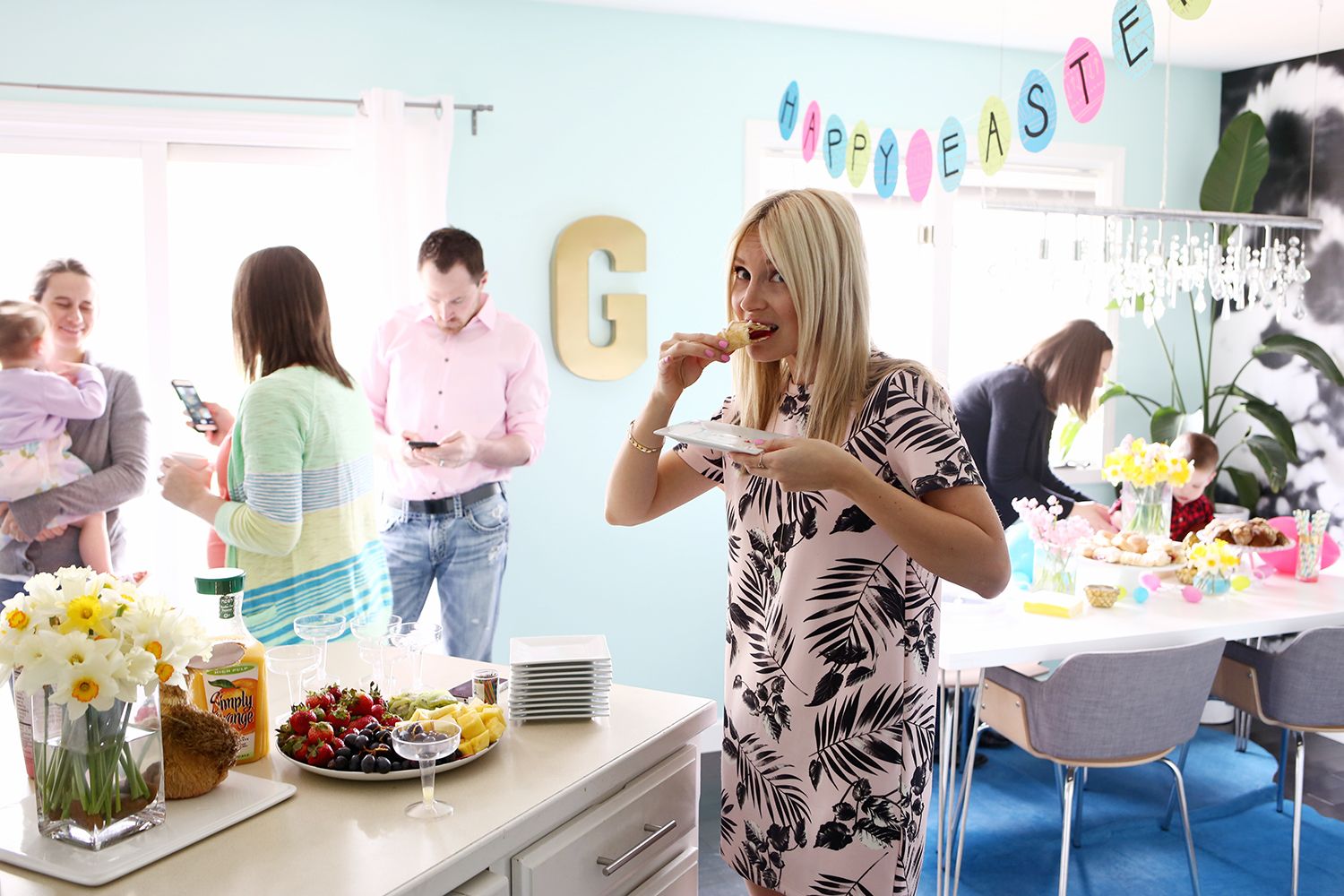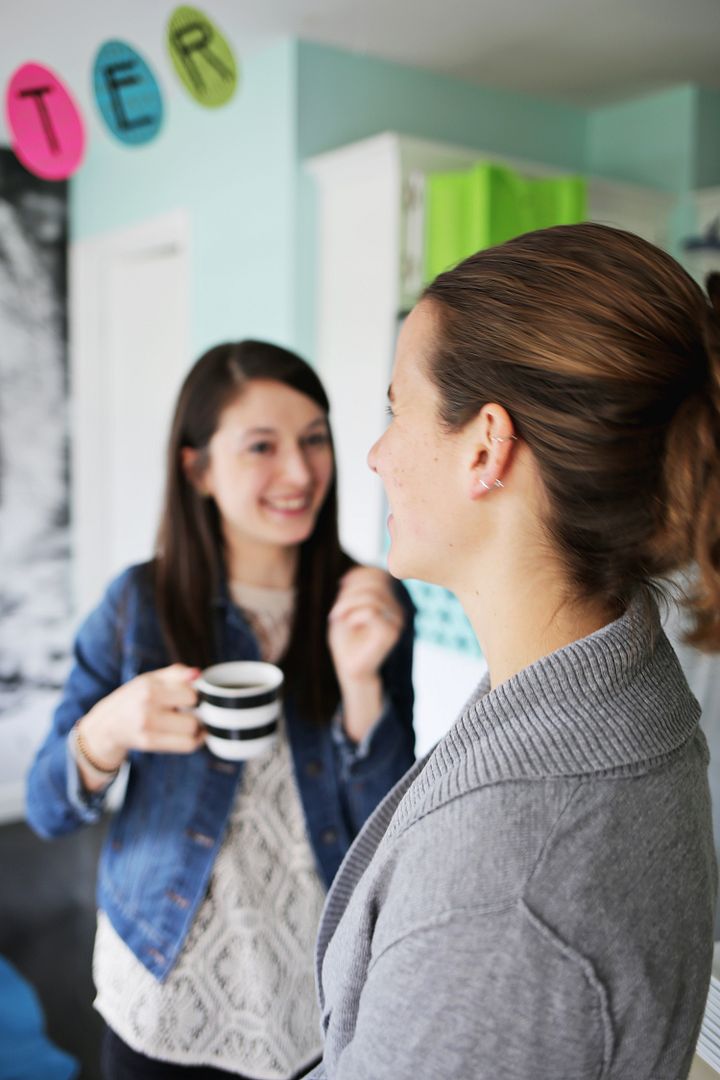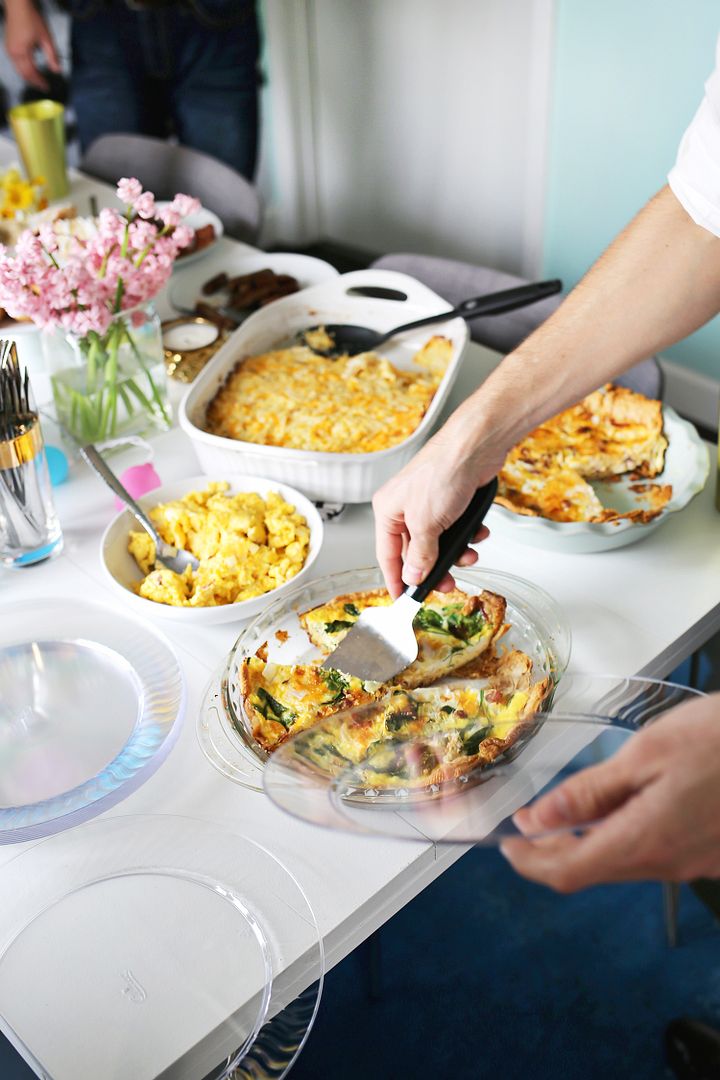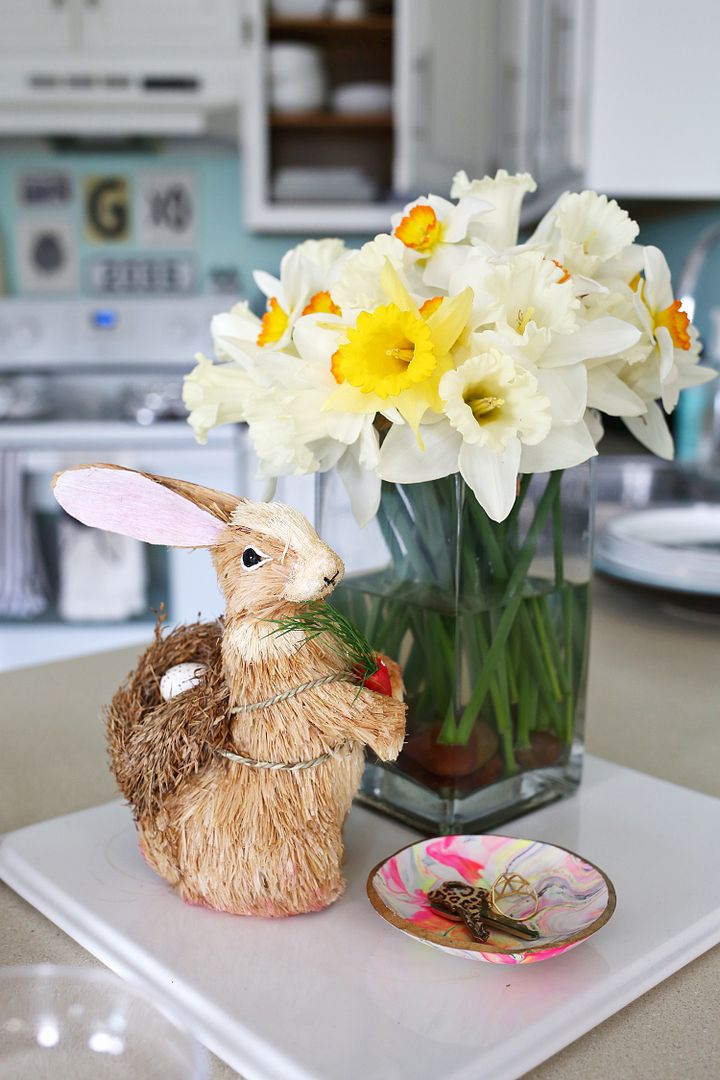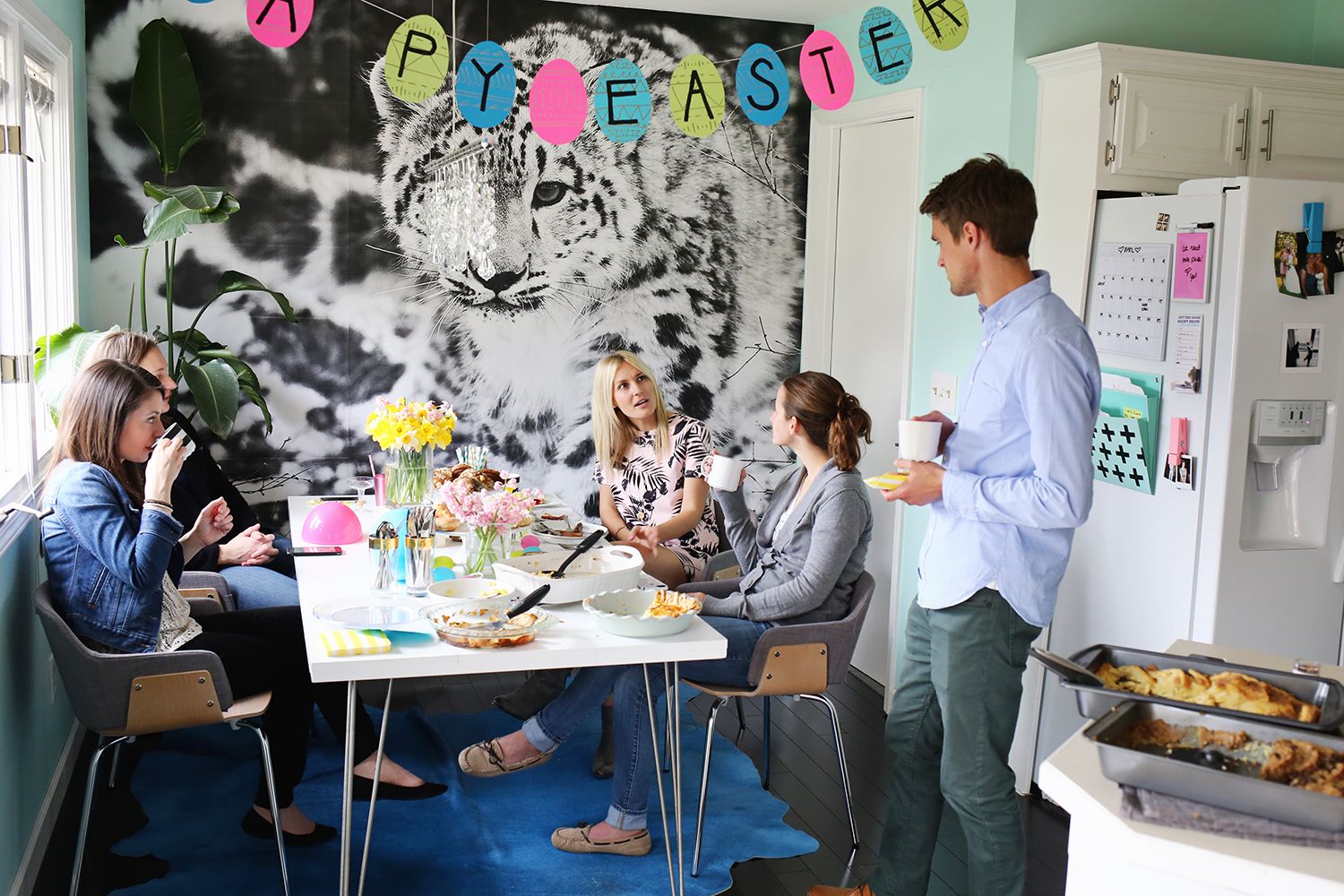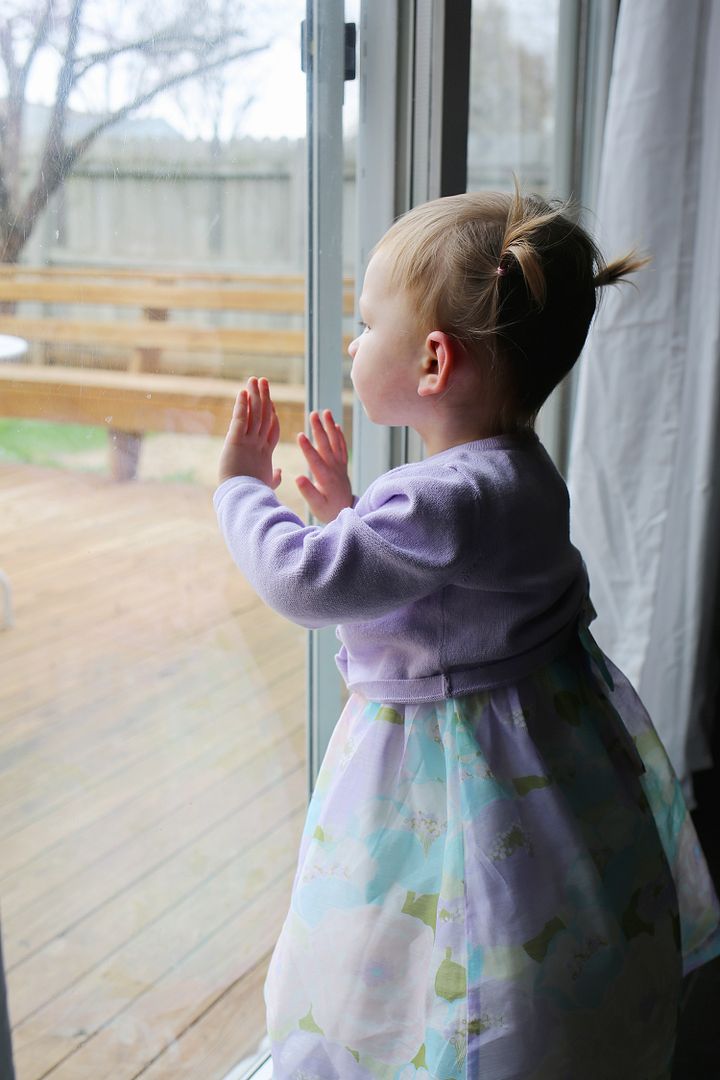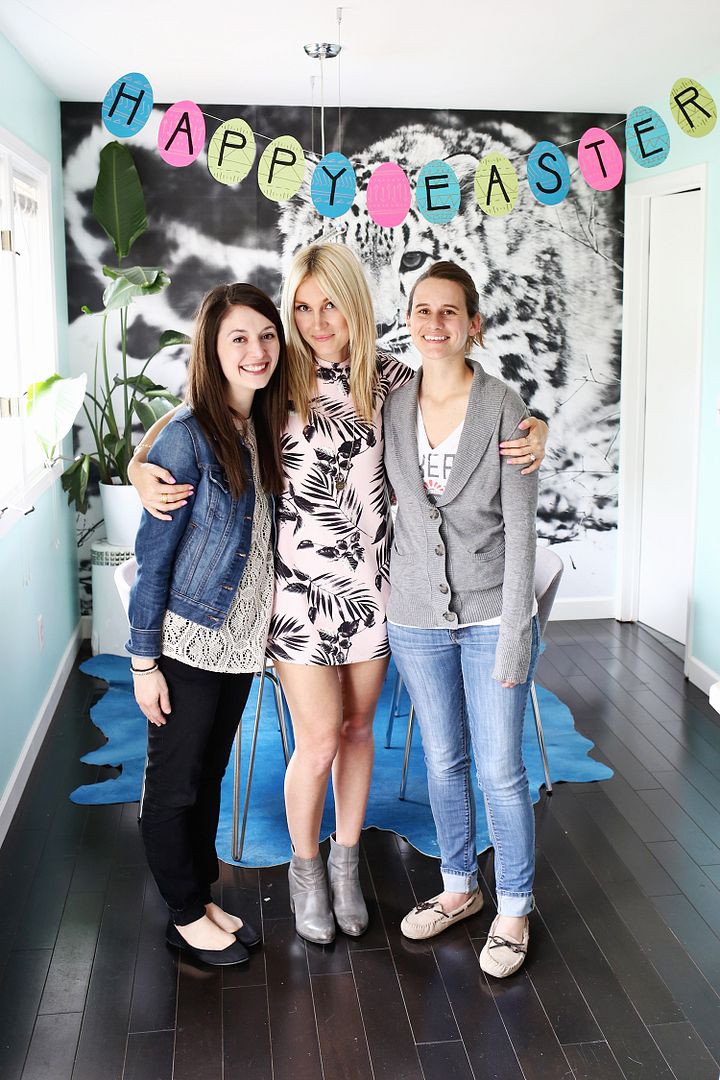 I picked those flowers from abandoned yards, so shhhhhh, don't tell anyone…
I love that I had my very first Easter away from home in 2004 with some of the same people that were at our brunch today. I know it's not very common to still live near and spend time with a large number of college friends once you hit your late twenties/early thirties, so I really try to savor and appreciate the time we have together.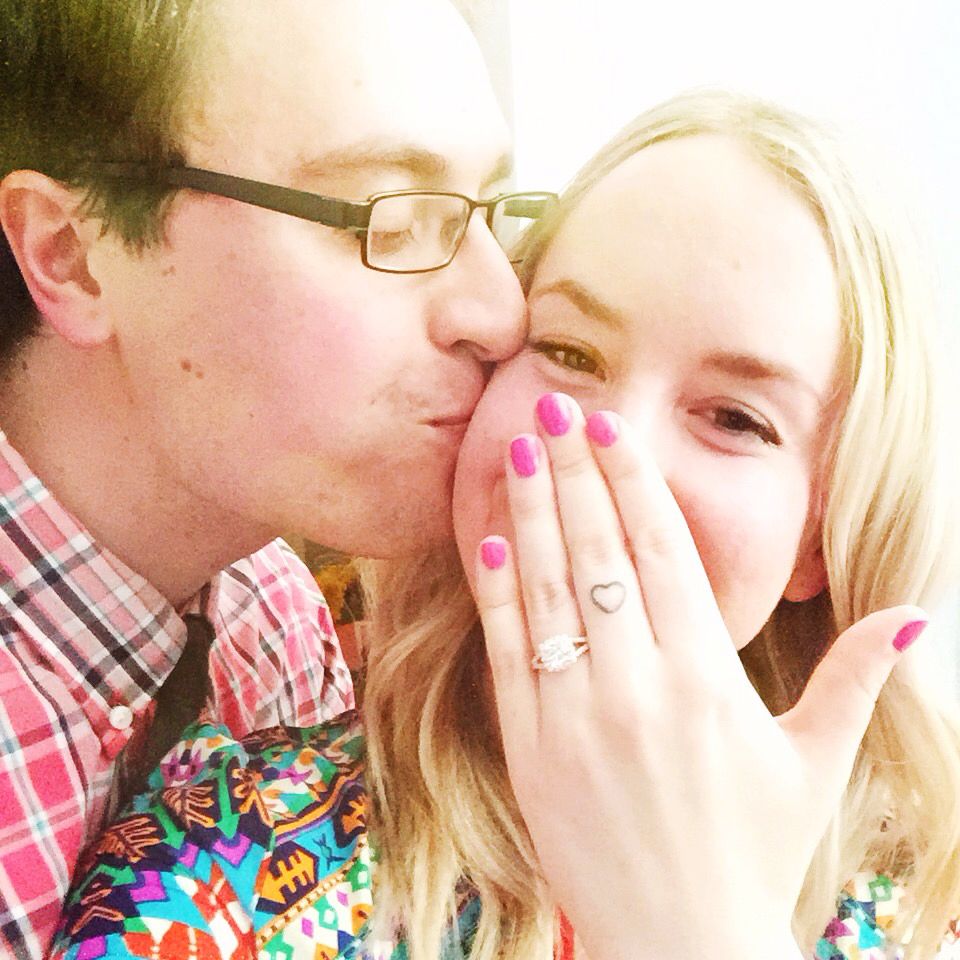 Also, this Easter was extra special for my family because my little brother finally got engaged to his girlfriend Sarah and we are all thrilled! We love her so much. Good going buddy! Hope I get to spend an Easter with my new extended family soon and I hope you had a great Sunday as well!!